Britney Spears Suffers Wardrobe Malfunction, Releases Sexy Videos for New Fragrance
Brit is keeping busy.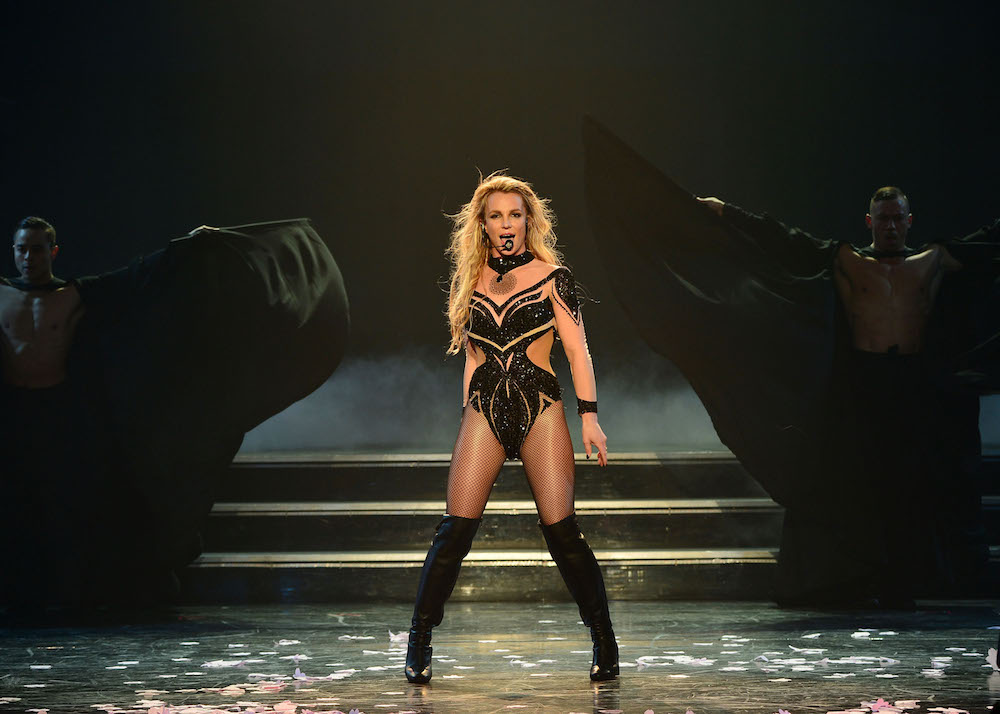 There's nothing like a Brit double-hitter to get your week started.
Britney Spears suffered an epic wardrobe malfunction while performing in Maryland during her Piece of Me tour.
She indeed showed off a piece of her as her nipple inched out of her bejeweled black bra. It seems she either did not care or did not notice, as Brit kept on slaying.
The show must go on, nipple or not.
Brit followed up that show-stopper with the release of her new unisex fragrance "Prerogative," which she announced with two highly explicit promo videos on Instagram.
https://www.instagram.com/p/BlROccRFG_Q
The videos see Brit clad in a sexy latex bodysuit and spraying some shirtless dude in her fragrance. Hey, that's her prerogative. 
https://www.instagram.com/p/BlS9t-6lny7
If you're still saying "gimme more," then here are some more sexy Instagrams from "Princess of Pop" Britney Spears. 
https://www.instagram.com/p/BJQn6cbBAoyhttps://www.instagram.com/p/Bkxw5obn0fHhttps://www.instagram.com/p/BiDi_Ntljq7https://www.instagram.com/p/Bh9eZa-hsxchttps://www.instagram.com/p/Bh2PNOJlU-6https://www.instagram.com/p/BUTa8S8A4gVhttps://www.instagram.com/p/BLRPKZdABBhhttps://www.instagram.com/p/BKhILj4AEp0