Cartier Brings Back Iconic Retro 'Pebble Watch'
This gold "watch collector's dream" will retail for $45,000 at launch.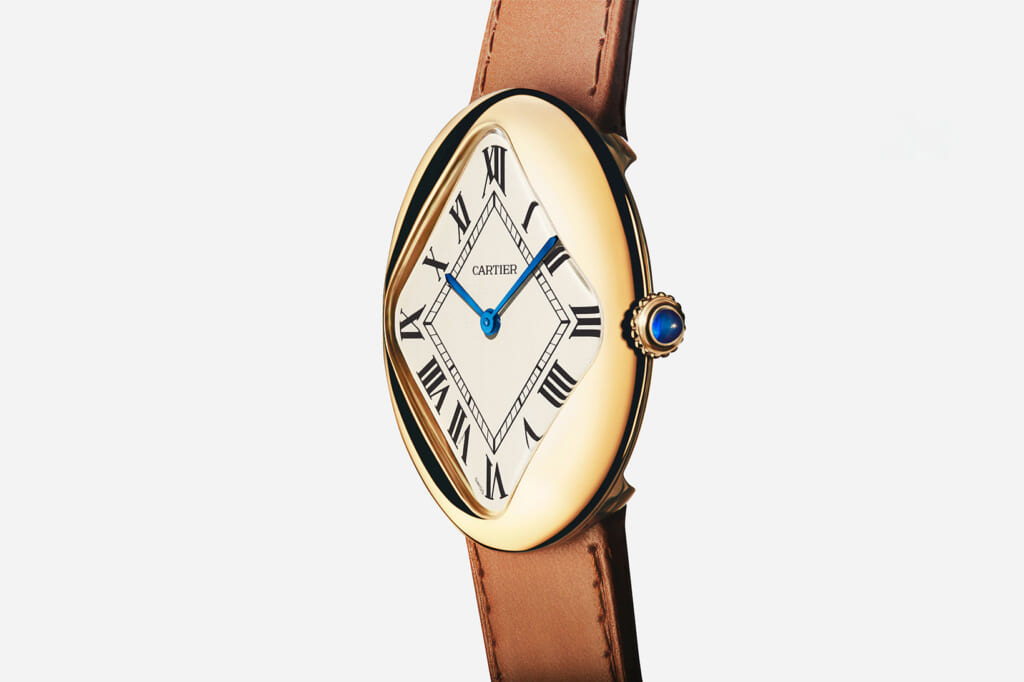 If there's ever a watch reissue to get excited about, it's the Cartier Pebble's. Originally produced at Cartier's London workshop on the heels of the UK's freewheeling Swinging Sixties revolution, the design is exceptionally rare.
Hodinkee reports that only six large Pebbles (or Baseballs, as they're alternatively known) were originally made featuring delightfully peculiar square-shaped dials in round cases—a design reflective of the creative atmosphere in which they were conceived.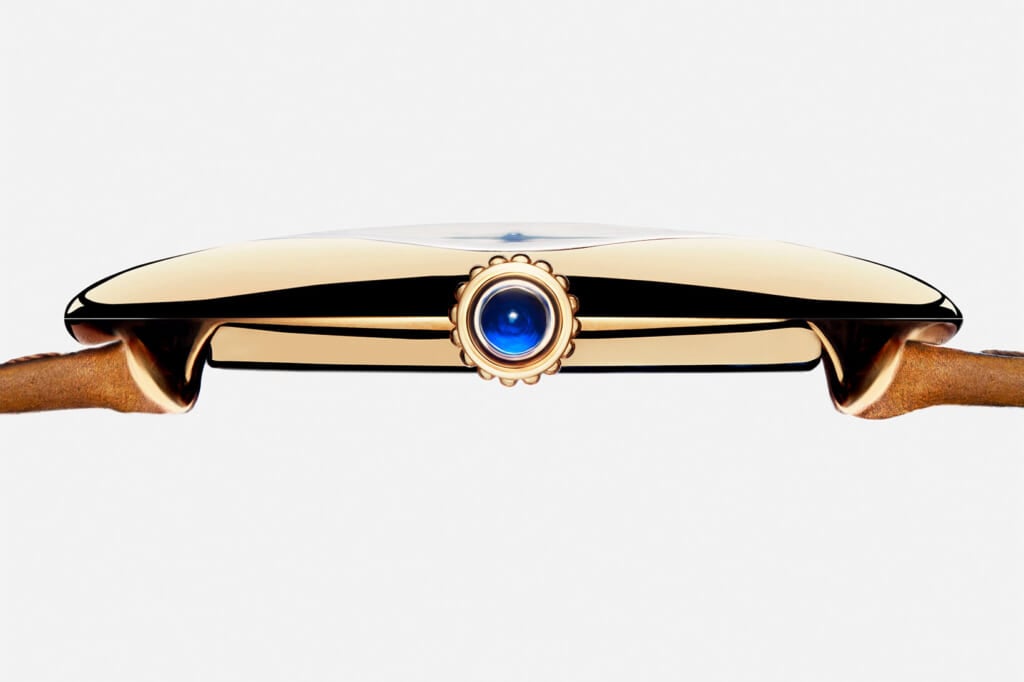 One of those sold at Phillips for just over $400,000 last year, followed shortly after by the Bonhams sale of another for just under $400,000. But in November, Cartier is releasing a modern interpretation of the Pebble in honor of the coveted watch's 50th anniversary.
Limited to just 150 examples, the new version sports a beige calfskin strap and an 18K gold carat gold case measuring 36mm in diameter and 6.3mm thick, dimensions that are nearly identical to those of the 35.4mm x 5.3mm original. Hodinkee goes so far as to call the new Cartier Pebble a "collector's dream," purists be damned.
Expect all 150 to sell out quickly when they're released in November—even with a nearly $45,000 price tag.