Legendary Cartier Collector's Watch Sells For More Than $1 Million
The coveted Cartier Cheich watch is one of only four ever made.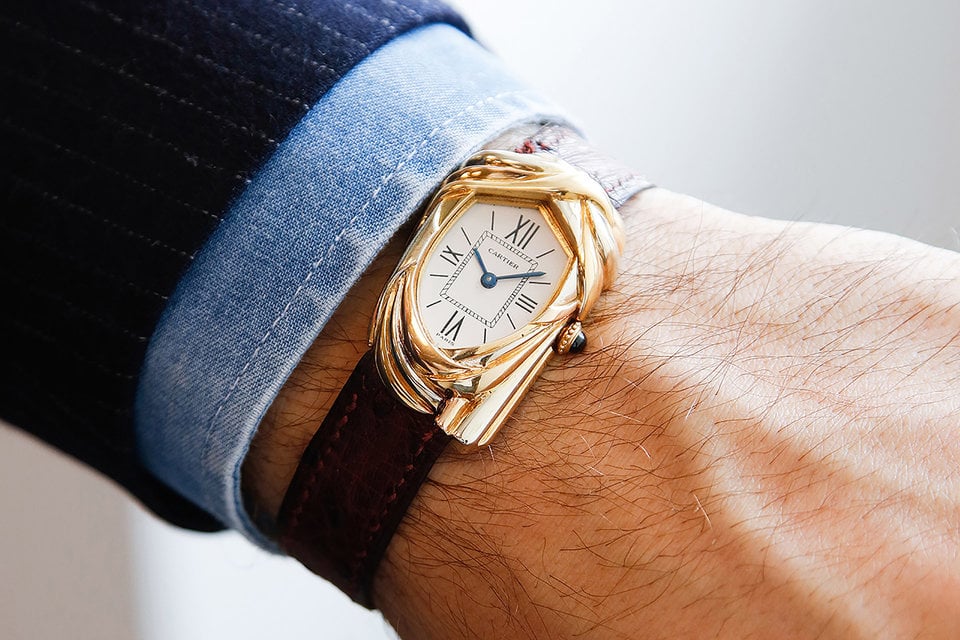 You very well might say that the best luxury watches on the market are truly priceless, but when a watch goes for more than seven figures at auction, it's worth taking notice. The Cartier Cheich Watch is already a timepiece that defies convention, and it's now got a $1.1 million price tag to match after selling at auction via Sotheby's.
The Cartier Cheich Watch, now under new ownership following an online auction, is one of only four ever produced, with quite the history and heritage to match.
The watch was originally crafted in collaboration with the famed (yet treacherous) Paris to Dakar motor race, a daring 6,000-plus-mile trek known as the Cartier Challenge.
To the victor go the spoils, suffice to say, as this watch was the only one ever awarded (in 1983), according to Sotheby's.
Fittingly enough, the eye-catching case was inspired by the race's equally eye-catching logo, which depicts a Tuareg nomad wearing a "cheich," hence the name.
Given that the race ended in 1986, the timepiece is without a doubt legendary and incredibly important to Cartier's horology history.
"Nothing quite like it would ever be made again, and its reemergence now from the family of the great champion to whom it was awarded, like a holy grail, is any serious watch collector's dream," Sotheby's Watch Specialist Benoit Colson said of the rare timepiece earlier this summer.
As if that wasn't distinctive enough, the recent sale makes this super-rare watch the most expensive Cartier timepiece ever sold at auction.
In fact, the watch itself is so coveted, it fetched well over its projected sale value of roughly $392,000 on the high end.
As it turns out, some timepieces do in fact have a price befitting of their legacy and status.