Cartier Revamps Iconic Tank Francaise For 2023
The classic dress watch now features a re-designed bracelet and is worn by Rami Malek in a new campaign.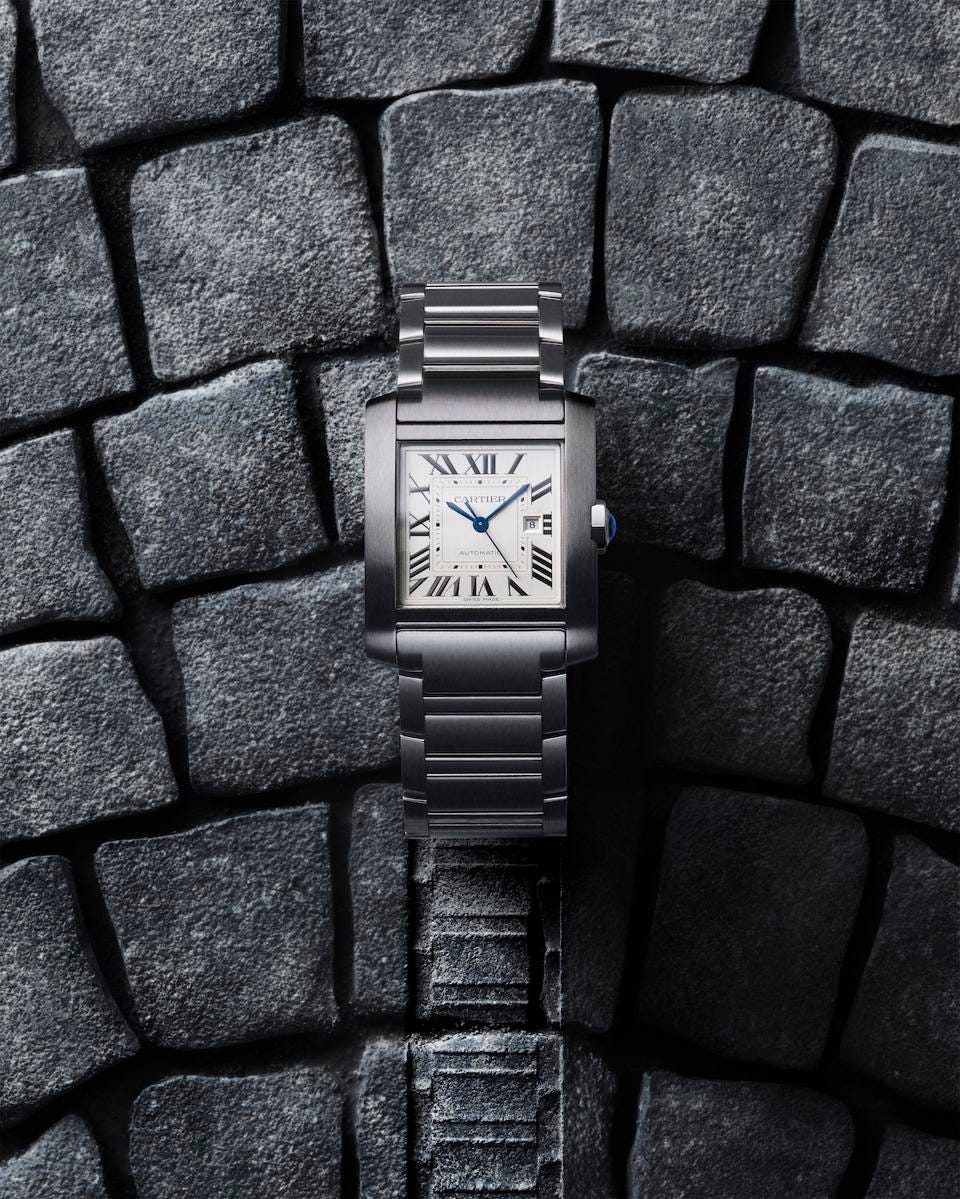 Some of the best luxury watches demand your attention from the start in a truly timeless way, bridging the gap between decades seamlessly. While the original Cartier Tank is a legend in its own right, the late '90s introduction of the Cartier Tank Francaise shook up the silhouette–something Cartier is doing once more with the revamped Cartier Tank Francaise for 2023.
The approach for the latest edition of the Tank Francaise? More minimalist and sleek, with a new, more seamlessly integrated bracelet design, focused on creating a clean line and fit around the wrist.
It's an elegant touch that just made a stylish watch even more outstanding, and Cartier is celebrating the occasion accordingly.
Befitting a modern reintroduction, actor Rami Malek and actress Catherine Deneuve sport the watch around Paris in a new video filmed by none other than Guy Ritchie.
Some classics are tough to be topped, and Cartier rightfully notes that the original Tank design (first introduced in 1917) has a sense of "understated elegance" that "has since captivated the world's most astute minds."
The understated, refined Tank Francaise comes in three sizes (the smallest clocks in with a case diameter of 27.5mm) and is available in sleek steel or beautiful yellow gold.
Accordingly, the yellow gold model (available in small and medium sizes) starts at $24,300 for the smallest option, while the steel version's smallest size retails for $3,550.
As if the watch wasn't visually striking enough, two models of the yellow gold Cartier Tank Francaise also boast inset diamonds for a fittingly opulent finish.
If a modern reboot of a hallowed classic is what your watch collection needs to start the new year, it looks like you've come to the right place.