Floyd Mayweather Vs. Conor McGregor Sneaker Smackdown: Who Reigns Supreme?
Which fighter has the coolest kicks? You be the judge.
Getty Images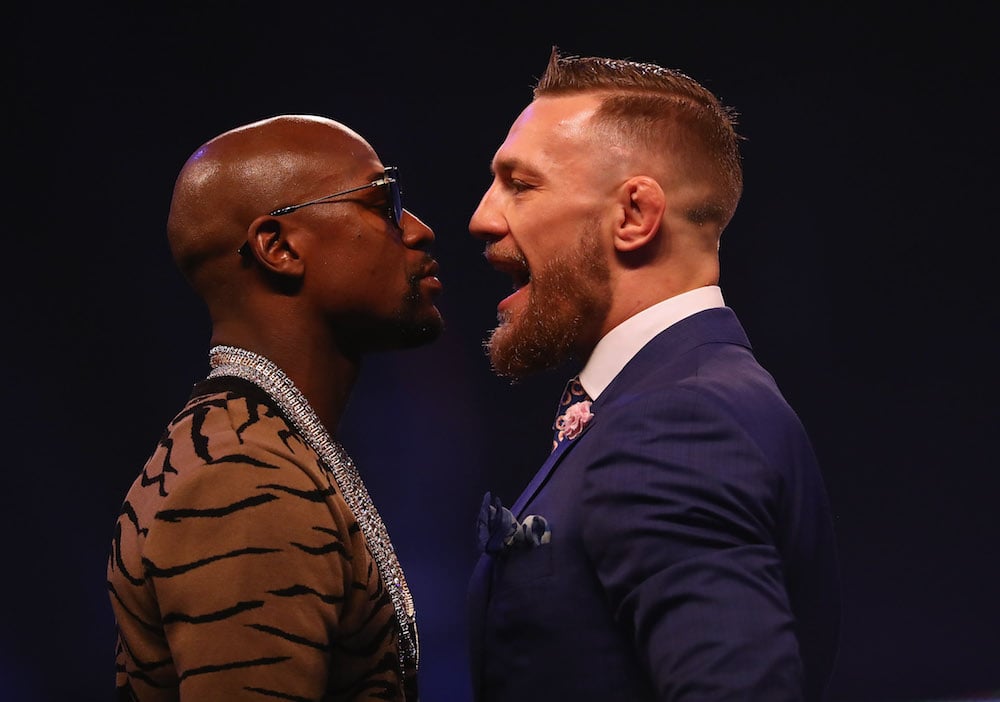 On August 26, Conor McGregor and Floyd Mayweather will finally square off in a megafight that has has got to be the most heavily-hyped matchup ever. 
In the lead-up to the WWE-style freak show, both fighters have made a number of preemptive strikes: Mayweather used a homophobic slur against McGregor while McGregor has leveled what some view as racist barbs against his opponent.
See just one of their recent nose-to-nose smacktalking sessions at their London press conference, below.
That said, a battle of a far different nature has been brewing on social media: both McGregor and Mayweather are unapologetic sneakerheads and have been flaunting their high-priced sneaker collections on Instagram. 
We only suspect there's a drive to out-swag the other.
McGregor has mostly displayed top-shelf brands like Gucci, Louis Vuitton and Dolce & Gabbana. Mayweather meanwhile keeps its real with more attainable labels like Nike and Adidas, but—befitting his over-the-top personality—opted for more flamboyant colorways.
Below, see which kicks each brought to the fight.
Conor McGregor
Floyd Mayweather
https://www.instagram.com/p/BB_xsr3x3XR
As to not scuff their high-priced kicks, this battle will ultimately have to be settled outside the ring—through who can garner the most Instagram likes. Floyd boasts 700,000 more followers so hey may have the leg up.
Still, we're pumped for August 26, when the fight of the century airs on pay-per-view, even if Conor has about a zero percent chance of beating the greatest defensive boxer of all time in the ring. Try to get psyched anyway with Showtime's hype trailer here: