Meet the Luxury Office Chair of Your Dreams
This Herman Miller "Cosm" design is being called "the most ergonomic chair ever made."
(Photo: Herman Miller/Studio 7.5)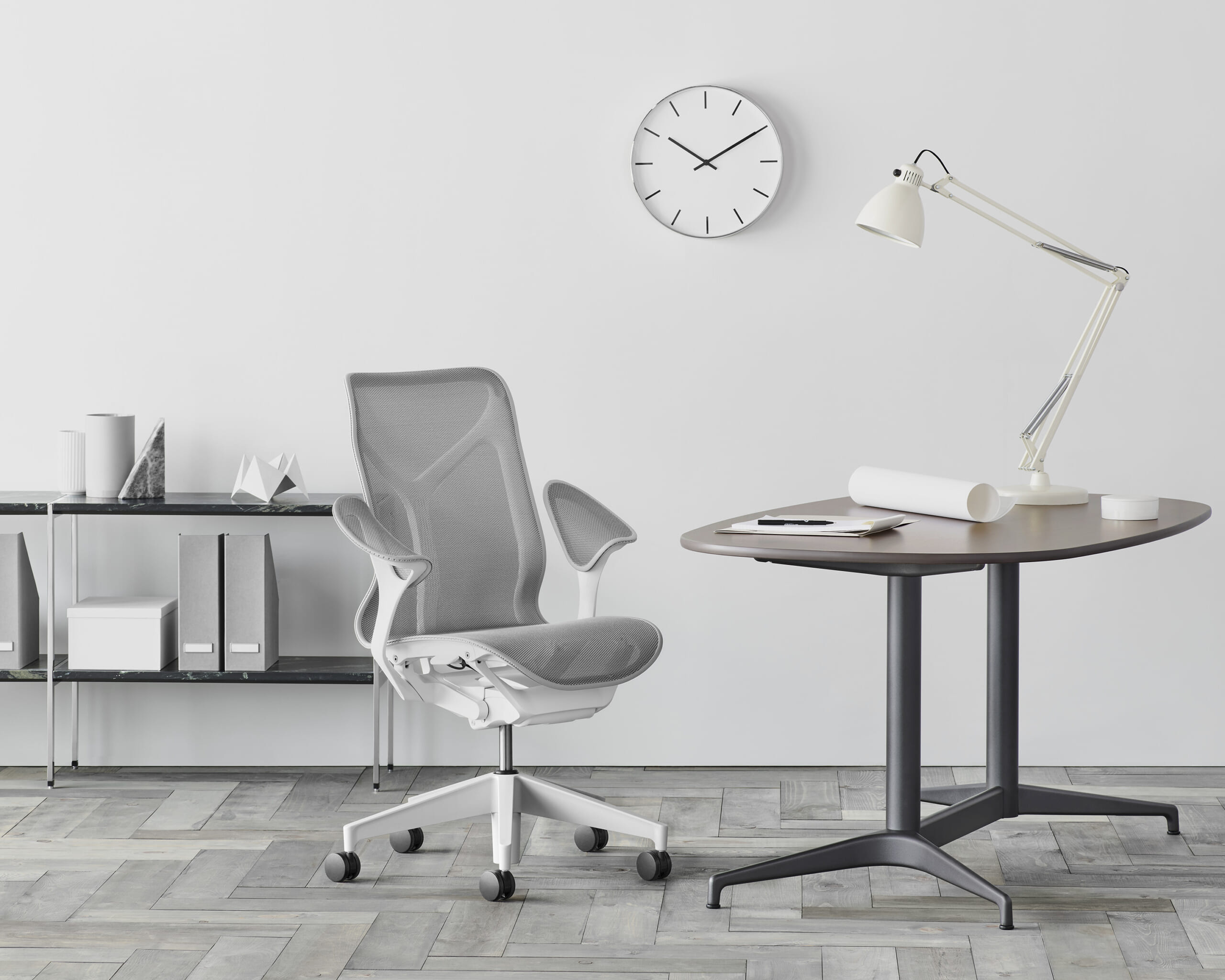 "Sit in Cosm, and you just might forget you're sitting in a chair at all," reads the description on the website for Cosm—the most ergonomically advanced office chair on the market.
Created by Berlin-based designers Carola Zwick, Roland Zwick, and Burkhard Schmitz at Studio 7.5 for Herman Miller, the chair has a brilliant design that works with your body to provide outstanding balance and support, and has auto-harmonic tilt, intercept suspension, and a flexible frame that "give you a feeling of weightlessness." 
With the auto-harmonic tilt, you won't need to adjust anything on the chair as it automatically conforms to your posture and body, and the intercept suspension is made from fabric that is breathable and temperature-neutral, and its elastomeric suspension leaves no gap between the seat and back for optimal spinal support.
Plus, the thin frame is flexible and virtually unnoticeable, hence the feeling of weightlessness.
A neat feature of the Cosm that took the Herman Miller team almost 10 years to perfect is its impeccable stability — the chair doesn't lift the user's legs when they lean back. Apparently, no other ergonomic office chair has this feature. 
Instead of normal armrests, a chair this advanced has something called Leaf Arms, created by Studio 7.5, that cradle your elbows in a sling at an angle so the arms don't bump into your desk. Genius. 
https://www.instagram.com/p/BnlqKwAHvbQ
The Cosm comes in a low-back, mid-back, and high-back design, and three colors: Canyon, Glacier, and Nightfall (a.k.a. red, light blue, and black respectively), though the colors on the suspension and frame are customizable.
Interested? You can get the Cosm right here from Herman Miller — but FYI, the prices are around $1,000, so it's definitely an investment.