Exclusive: This Limited Edition Rolex Was Designed By Ex-British Special Forces
The battle-tested timepiece may be the most rugged Rolex ever.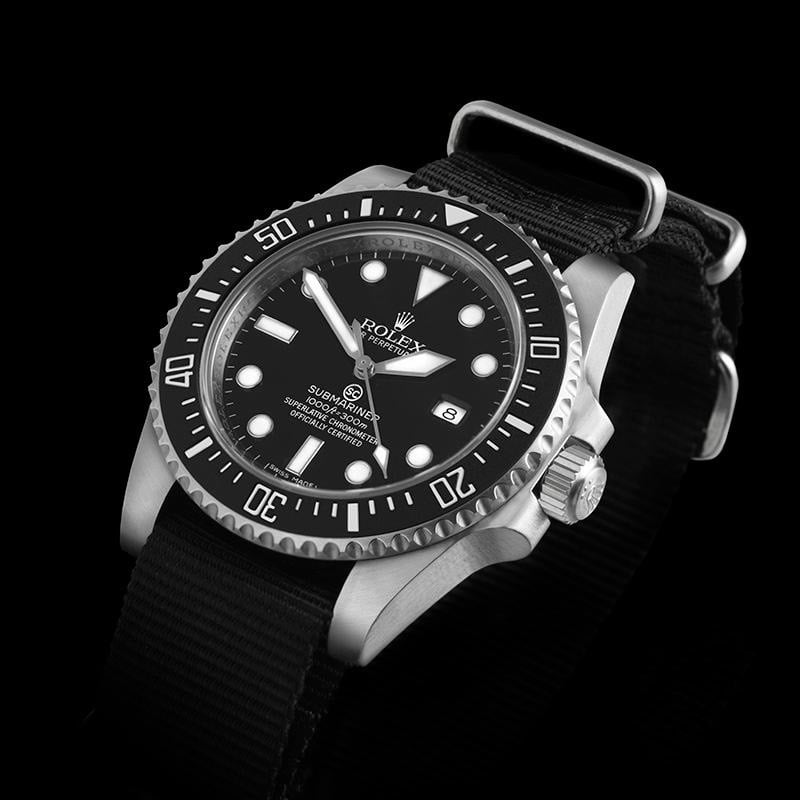 Behold the coolest custom Rolex to come along in years – the new Special Forces Issue (SFI) military Rolex Submariner, a rugged limited edition "covert" watch series designed in collaboration with former members of the UK Special Forces as tribute to their service and British military Rolexes of the past. The watches will be manufactured by Project X Designs, the London-based creator of super-cool blacked out Rolexes worn by the likes of Kanye West and Daniel Craig.
A delegation of 14 former members of the badass British Special Forces was set up to design the watch, which features and a custom rubber bezel with luminous continuously graduated to 60 minutes. The modern day requirements of the Special Forces and the environments they fight in – desert, jungle, sea and snow – were considered in the watch's design. Using the latest model reference and miltary coating technology to toughen the timepieces, the watches were then tested in extreme conditions and in simulated combat.
Once approved on all levels, a handful of examples of the two variants of the watches, one in classic steel and the other blacked out, were produced and made exclusively available to former members of the British Special Forces. Now SFI has decided to offer an extremely limited run of the watches to a select clientele. As they have been designed, tested and worn by former Special Forces officers, they are not only the most authentic customized military watches available on the market today but a true modern interpretation of the iconic 1970s Rolex Milsub.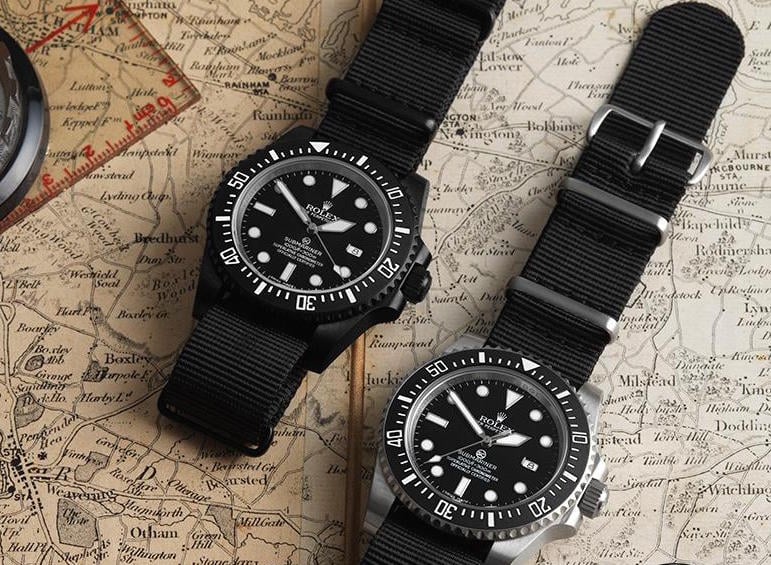 Prices, if you can get hold of one, are about $18,000 for the steel version and about $20,000 for the blacked out version. Each watch will be individually engraved, numbered and delivered in a Pelican style waterproof box with a range of NATO straps – what else – in various colors including camouflage. Part of the proceeds will go to charities supporting the families of ex-Special Forces members. 
So man up, and strap one on….