6 'Dad Sneakers' That Are So Bad, They're Good
Big, chunky sneakers are suddenly the coolest kicks you can own.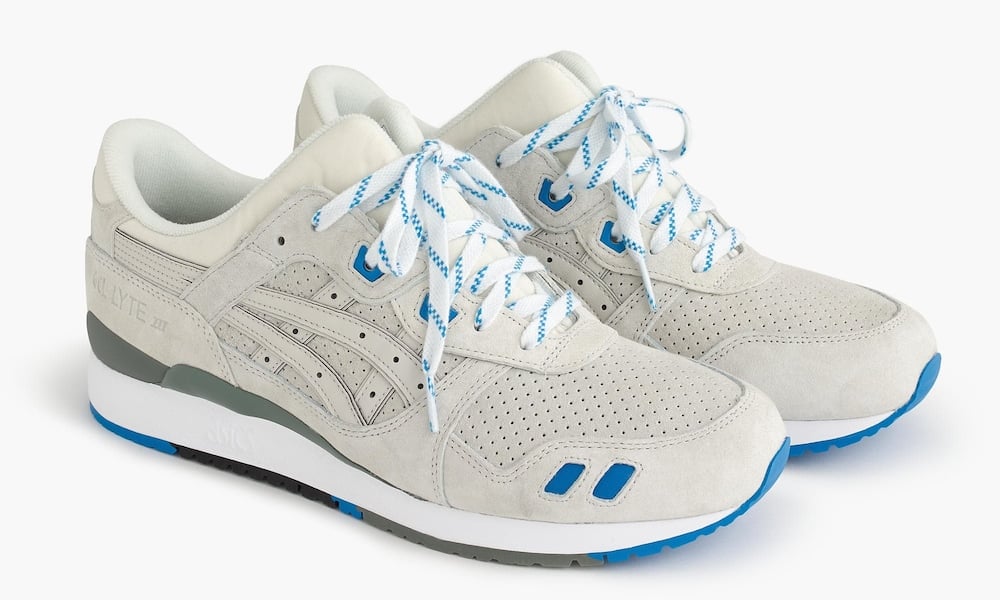 Perhaps your dad's favorite puffy sneakers weren't so lame after all.
Suddenly, the hottest trend in footwear isn't sleek designer kicks, but rather chunky, overstated "dad sneakers" that look like something Jerry Seinfeld would wear on his '90s sitcom.
The new wave of dad sneakers are typically borderline orthopedic-looking, feature contrasting textures and patterns, and have thick soles seemingly tailor-made for geriatrics with ankle problems.
The unlikely trend kicked off when Balenciaga, the Spanish fashion house favored by the street style set, debuted its purposefully hideous "Triple S" sneaker back in early 2016.
Now, everyone wants to wear sneakers that are midway between "Puffy Shirt"-era Seinfeld and what your old man rocked with his dad jeans. But pair them with a sleek and stylish outfit, and they may be the ultimate statement sneaker.
Here, six dad sneakers that we don't hate:
When J.Crew jumps on a trend, that's when you know it's gone mainstream. Their sneaker, made in collaboration with dad sneaker staple ASICS, has a suede upper, thick enough rubber soles and enough bright blue to be visually appealing to the dorkiest of dads.
$130
Dior is the latest high-fashion label to hit it big with its take on the dad sneaker trend. Its option does not play it cool—with red and yellow flourishes and a visually assaulting jumble of calfskin leather, mesh and rubber. If your old man ever hit the lottery, these might be the shoes he would go for.
Prices Vary
These Nike sneakers have the quality every dad looks for—they are practical. They may be all white, clean-looking, comfortable and relatively all-purpose, but their soles are chunky enough to almost be lame. The name "walking shoe" helps it intentional lame factor.
$55
Meet the high-end designer sneakers that started it all. The fashion folk sitting front row at the Balenciaga show may have recoiled at the mix of paneled mesh, leather and a quadruple-welted sole when they were first sent down the runway. But in short order, street style stars like Bella Hadid and Kendall Jenner made them the sneaker of the moment.
Around $1,300
Another dorky but dependable option comes from the brand that is a hallmark of dad style—New Balance. The athletic giant has been trying to shake its dorky dad reputation, but its sensible 990v4 owns it. Its use of suede earns it a few style points.
$175
Your dad's sneaker collection may have been entirely made from rubber, but he would surely appreciate the full-grain leather used by Vionic. Its leather walker is in all-black or white-and-black and offers biomechanical support.
$99.95