Dolce & Gabbana Updates Classic Persol Frames With Stylish New Collab
Switch up your shades game.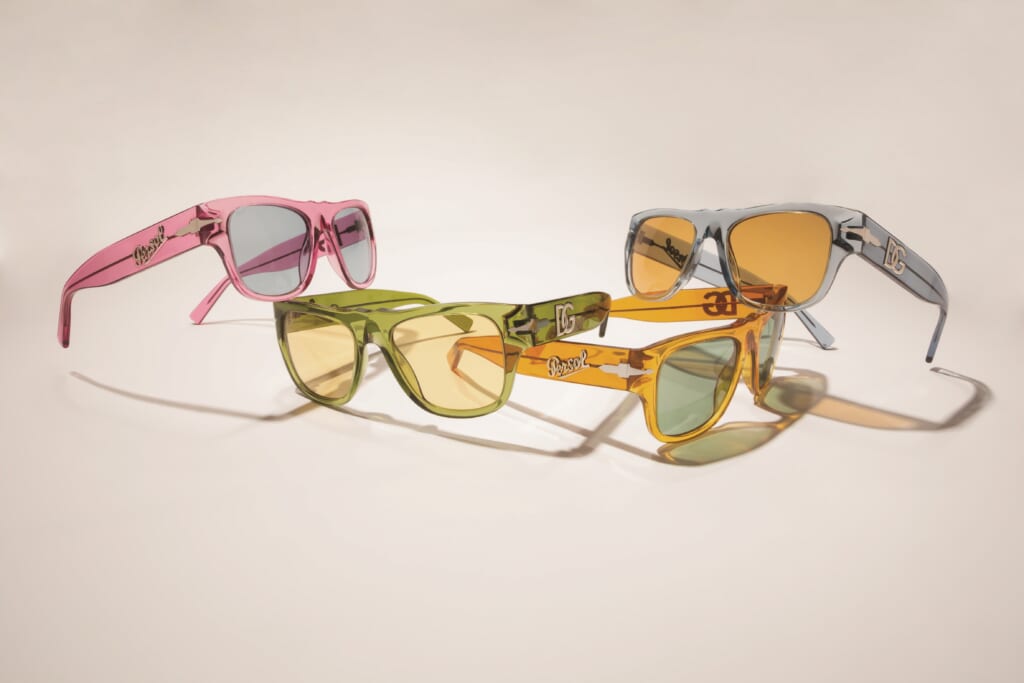 What do you get when two titans of luxury team up? A bold and invigorated take on the classics, best seen front and center in the new Persol x Dolce & Gabbana eyewear partnership — the fact that it hits shelves just in time for summer is all the better.
Persol has lately set out to revamp its iconic styles, including an all-new metal and acetate set of folding frames, and Dolce & Gabbana's maximalist flair acts as another reboot for the iconic eyewear company.
The partnership, spanning both optical and sun styles, offers up a fresh new look for Persol's classic frames, including the Persol PO3294S for men (the collaboration also includes women's eye and sunglasses).
Using the PO3294S as a blank canvas, the collaboration keeps signature Persol touches front and center, like the company's distinctive hinge detailing and Havana acetate option, but also uses a sharp, new and runway-ready color scheme throughout.
Persol frames get a streetwear-minded revamp with vivid orange lens color options and transparent acetate, plus a pink frame with light blue lenses and an orange frame with green lenses.
For those who'd prefer an even more eye-catching look (pun intended), zebra-striped frames provide a rather intense and almost one-of-a-kind finish to any ensemble.
The Persol x Dolce & Gabbana eyewear options also use the PO3294 silhouette to great effect. It results in an oversized look that — as Dolce & Gabbana says — provides a unique touch for those who "like to wear glasses as an accessory that adds personality and character to their style."
Those who want to add a visually striking look to their eyewear rotation this summer would do well to pick up some frames — Persol frames amped up with iconic D&G flair, that is. And because fortune favors the bold, it follows that the new eyewear offering is more than worthy of consideration, too.
Perhaps the best part? The stylish set of fresh men's sunglasses ranges in price from $408 to $478 (with prescription options extra). That's quite the fair price to pay for an entirely unforgettable dash of summer style.