Dwyane Wade Is The New Face Of Versace Men's Eyewear
The former NBA superstar wears three new frames from the luxury shades label.
You don't need to be an NBA superstar to look like one, at least not if you take a page out of Miami Heat legend Dwyane Wade's playbook and rock a new set of Versace frames.
The high-scoring hardwood hero is the latest famous face to put the luxury label's eyewear to the test, appearing in a new campaign photographed by Mario Sorrenti.
Versace's history in the eyewear world is nothing if not bold and memorable: Luminaries and icons like The Notorious B.I.G. considered Versace sunglasses a favorite in and out of the spotlight.
View this post on Instagram
Wade's dynamic scoring and passing ability, plus his sense of off-court style and swagger, made him a natural fit to join the Versace roster, the luxury label said, noting his "charisma and excellence."
"Dwyane Wade is a natural champion of each and perfectly in-line with the Versace look and attitude," the company said.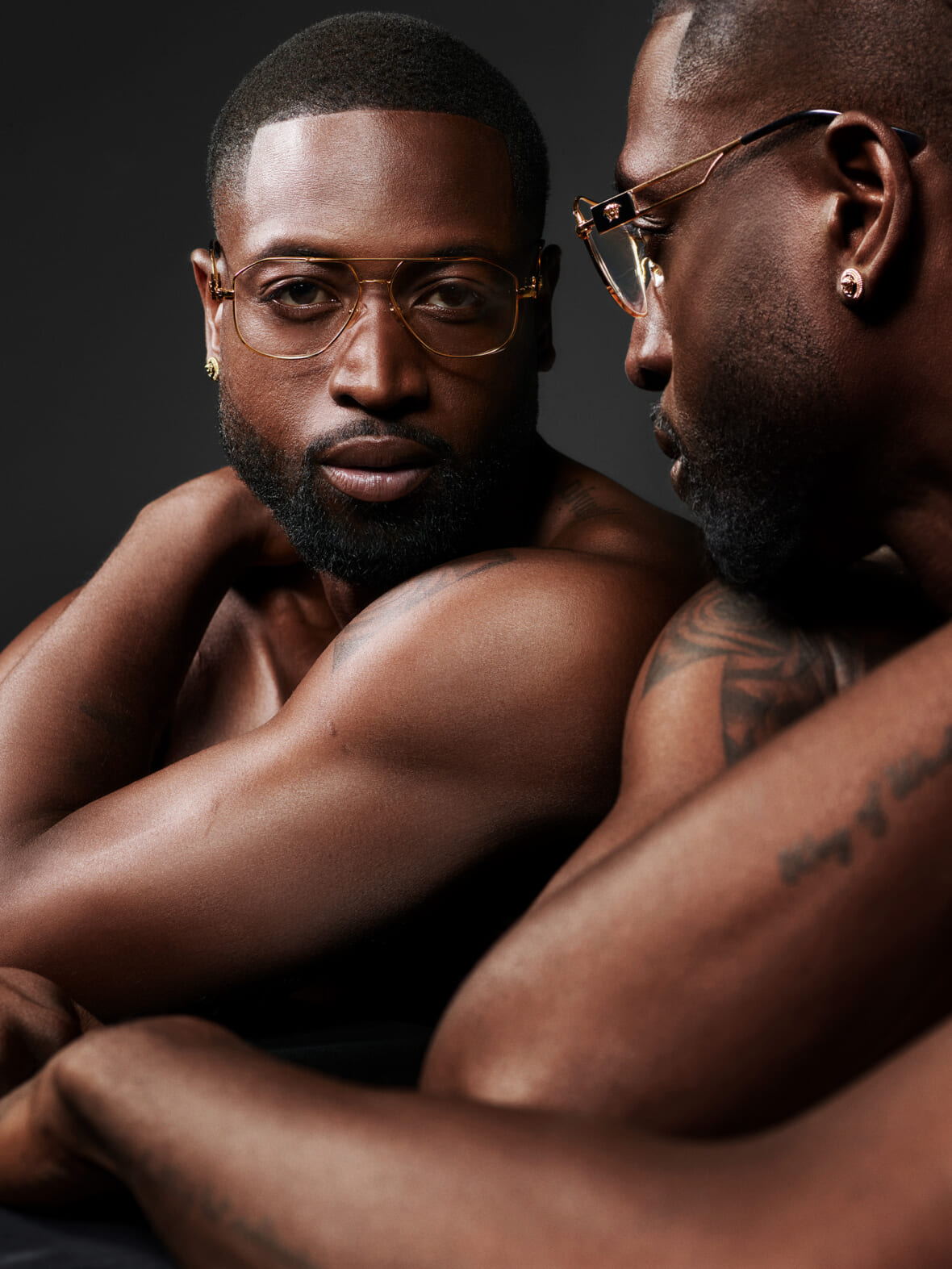 Precision and "confident details" are at the core of the new line of frames, including the VE1287 optical frames, which turn the navigator sunglasses model in equally appealing eyeglasses.
The Special Project Aviator Sunglasses (the VE2251) are also immediately eye-catching (pun intended), blending white and gold detailing with grey lenses for a revamped take on the timeless aviator silhouette that centers around the iconic Medusa logo.
Wade's sunglasses of choice will retail for $345, a price that should prove plenty agreeable to those wanting to channel a bit of legacy-making superstar style.