8 Great Swiss Watches To Buy Right Now
Many of these high-quality Swiss timepieces are shockingly affordable.
When it comes time to upgrade your watch game, Swiss is the only way to go. But don't think that you'll have to liquidate your life savings in order to strap one on. 
Sites like Amazon often stock discontinued models that are indistinguishable from watchmakers' current collections – especially where iconic designs are concerned – with the exception of the price, which is well below full retail.
Here, eight great Swiss watches to score right now:
1. Bulova Lunar Pilot
The score of the century. The Bulova Lunar Pilot is well known as the "other" moon watch and the price is simply unbeatable. At 45mm this is a statement watch that still speaks softly. $298.50
2. Tissot V8 Automatic Chronograph
Tissot has some of the best deals going on Swiss watches, and finding an automatic chronograph at this price is a rare thing. The brand's motorsport-inspired V8 models have style for miles. $498
3. TAG Heuer Formula 1
Quartz power makes this racy piece affordable – and extremely accurate. TAG's Formula 1 watches are true icons, and the blue dial paired with a ribbon strap takes the edge off enough for you to pair it with a suit. $834
4. Breitling Colt SkyRacer
A badass blacked-out watch with military capability and looks to match, from one of the most famous watchmakers on the planet. Technically a pilot's watch but looks good on almost anyone. $2,000
5. Bell & Ross V2-94 Aeronavale
Cult watchmaker Bell & Ross has expanded its initial offering of watches inspired by fighter jet gauges to bring us retro-styled pieces with plenty of panache, like this blue dial beauty. $3,465
6. IWC Pilot Mark XVII
At 41mm this is a great size for one of the most iconic pilot's watches in the world, which is guaranteed to hold its value and probably even increase if you keep it long enough. Elegant simplicity. $3,479
7. Omega Speedmaster Racing Chronograph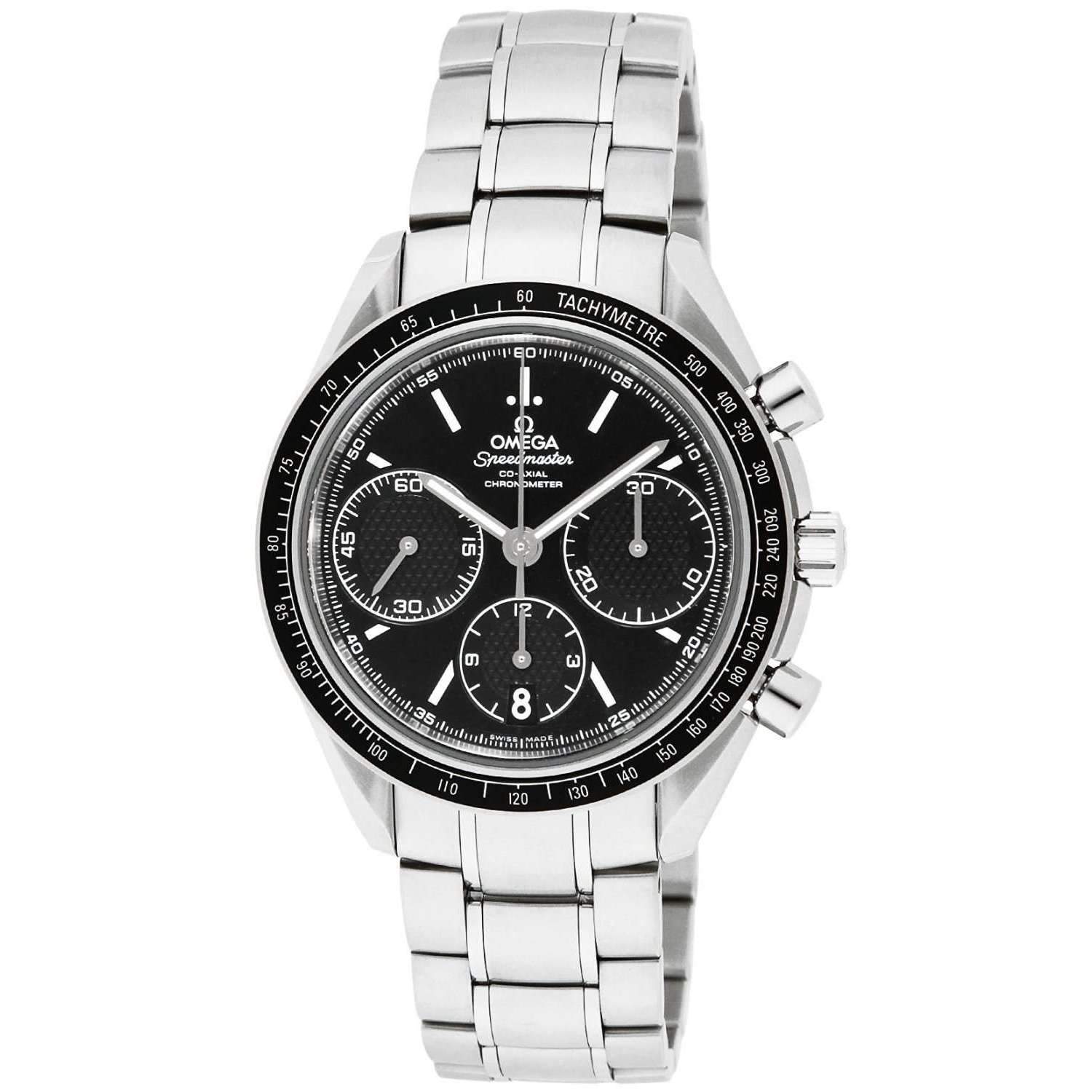 A chronograph version of the first watch worn on the Moon, this piece is bound to kickstart an obsession with Omega, one of the world's top five watchmakers. This model is made for racing. $3,380
8. Tudor Heritage Black Bay
Our favorite watch on the list comes from Rolex's "little" brother Tudor, but packs enough rugged good looks to stand on its own. The metal bracelet gives it a tactical look, but swap it for a leather NATO strap and it's a bit less fierce. $3,480