H. Moser's Endeavor Perpetual Calendar Watch Is Made From Spacecraft-Grade Metal
The otherworldly $82,000 stunner features an ultra-rare tantalum case.
It's oftentimes simplicity that proves the most striking in the world of luxury watches, especially stripping down a dial to the basics and then building it back up with some of the rarest materials on Earth. For its new Endeavor Perpetual Calendar, haute horology specialists H. Moser took things a step further and used a metal rarely seen in watches, if at all.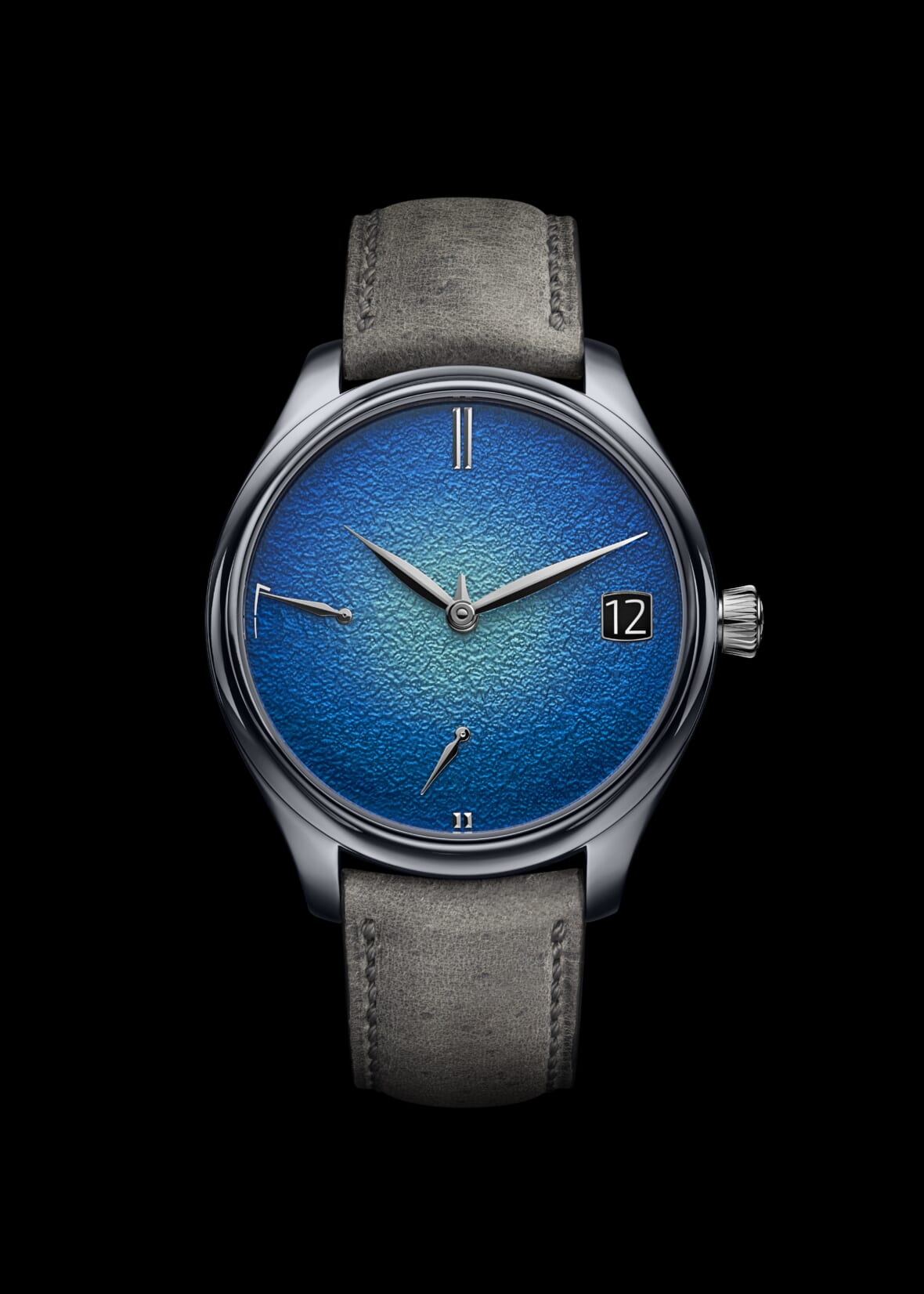 The handsome new Endeavor Perpetual Calendar Tantalum Blue Enamel builds off the watchmaker's penchant for using rare dial and case materials, including the anti-corrosive tantalum–more commonly found on spacecraft thanks to its dense, strong and anti-acidic qualities.
For good measure, the movement within the Endeavor Perpetual Calendar uses a date complication that accounts perfectly for the Leap Year (or rather, the absence thereof this year).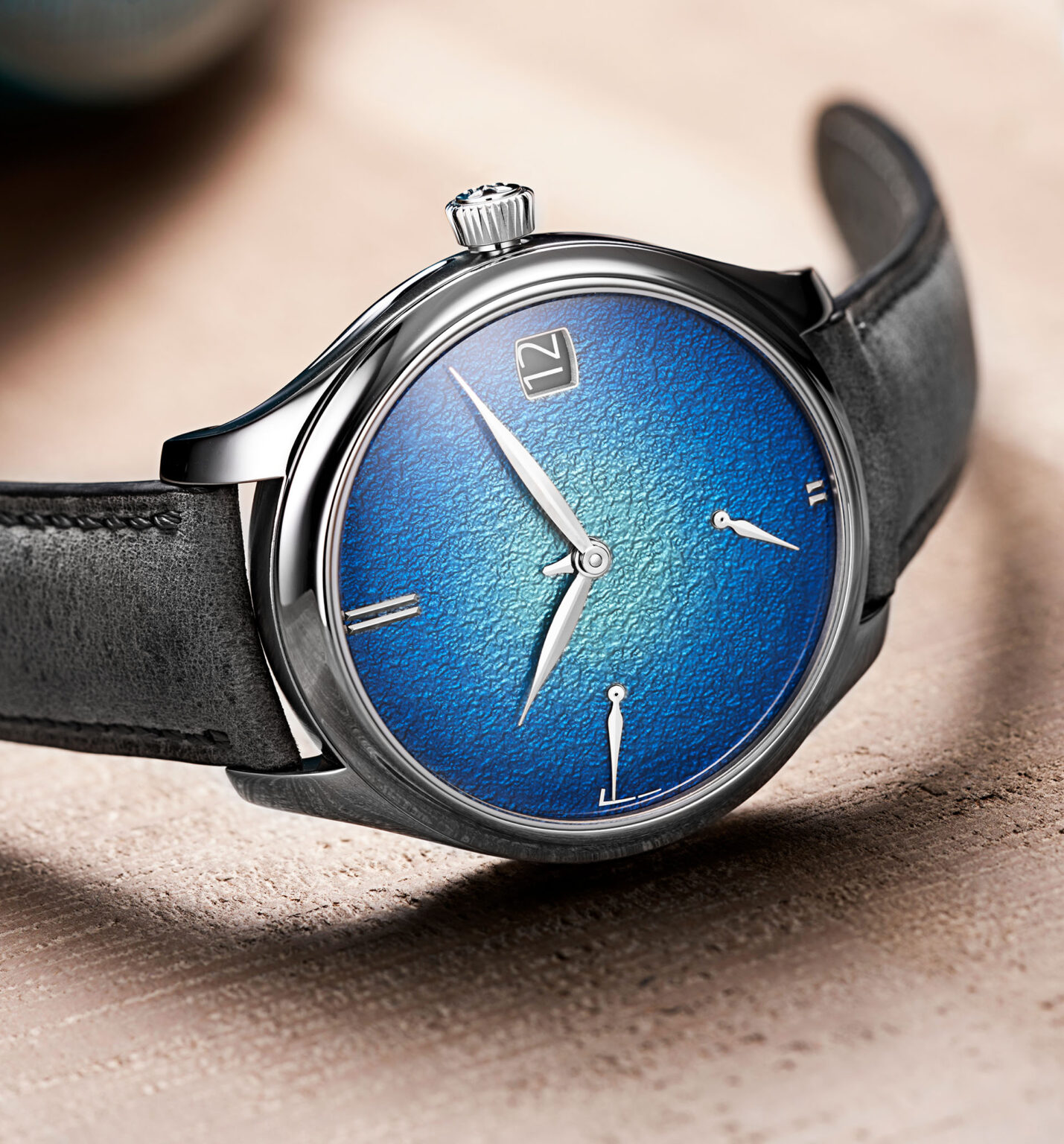 The journey to develop such a precise and exquisitely crafted watch from such a rare material was a personal one for H. Moser & Cie. CEO Edouard Meylan.
The extremely malleable tantalum metal, which rather remarkably does not tarnish, requires "advanced metallurgical expertise," the watchmaker noted.
"When I was 18, my parents gave me my first Haute Horology watch, which was made from
tantalum. Ever since then, I have dreamed of introducing this metal at H. Moser & Cie., in spite of the challenges it poses," he said. "It took more than two years of testing before we were able to polish the surfaces of our case, a feat that few have been able to match, with most preferring to sandblast or satin-finish tantalum."
H. Moser's characteristic Grand Feu dial rounds out this impressive watch in striking fashion, using four different color pigments and a process of washing and crushing that's then applied in an ombre effect.
That lends itself to extreme precision and requires to be fired twelve times to create a truly unique dial for each watch.
Of note, H. Moser calls the final product "resolutely contemporary, with a particularly complex texture," and one glance is enough to drive home that point handsomely.
The impressively minimalist dial design itself is also a highlight that lets the enamel finish do the talking, with crisp 12 and 6-o'clock indices and a date window (set to automatically change at midnight) placed at 3-o'clock–no losing track of the time.
And yet, the watch itself can simply be set by using the crown function at any time of day, a touch so simple yet rarely seen in the world of haute horology.
The finished product is set on a rich kudu leather strap, and the out-of-this-world timepiece boasts a similarly wish list-worthy price tag of about $82,500, driving home the point that, as H. Moser says, "real luxury is a question of identity."