H. Moser's Wild New Genesis Watch Is Backed By Blockchain
The $30,000 watch's dial is covered in a QR code that unlocks the brand's metaverse.
H. Moser's first step into the metaverse begins with a trio of blockchain-backed timepieces, the first being the Endeavor Centre Seconds Genesis.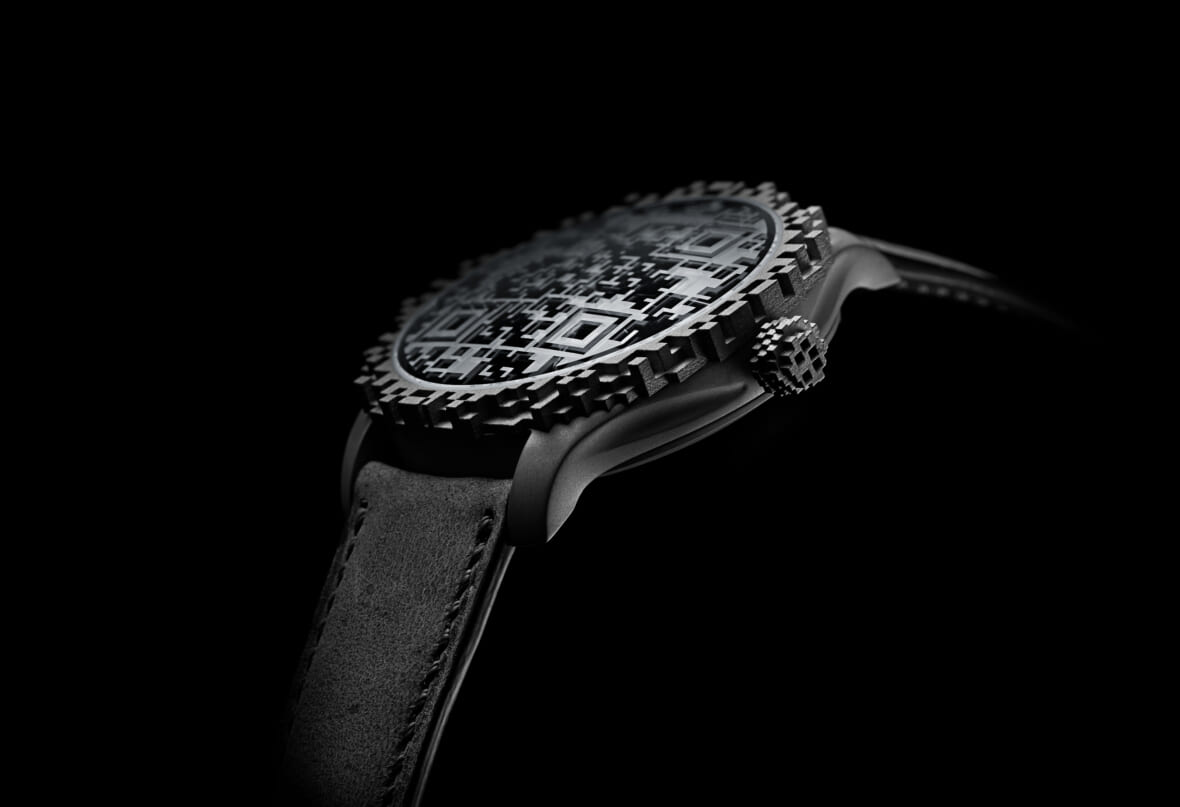 Powered by H. Moser's automatic 200 movement, the all-black watch is presented in a 40mm microblasted steel case baring a 3D-printed bezel, which features a disjunct pattern of cuboids meant to represent digital pixels in 3D space. The pure Vantablack dial, the gentle curves of the leaf-shaped hands, and the hand-stitched gray kudu leather strap juxtapose this digitally-inspired geometry.
The design seen on the sapphire crystal is actually a QR code that allows owners to access H. Moser's new "dedicated digital and virtual ecosystem," through which they can purchase certain future limited editions, enjoy H. Moser's membership benefits, receive exclusive invitations to brand launch events, and more.
Most interestingly, this virtual ecosystem is structured through a dedicated app that allows watch authentication through blockchain provided by Aura Blockchain Consortium. This app will offer traceability through the watch's lifecycle via certification, warranty, and insurance services, as well as a full H. Moser metaverse featuring a sort of digital tour of the brand's history and headquarters at the Rhine Falls.
Limited to 50 examples, the H. Moser is priced at just under $30,000 and available to reserve now.