These Luxury Sunglasses Are a Righteous Retro Tribute to Hunter S. Thompson
Shooter-inspired aviators that honor the "Fear and Loathing in Las Vegas" author.
Jacques Marie Mage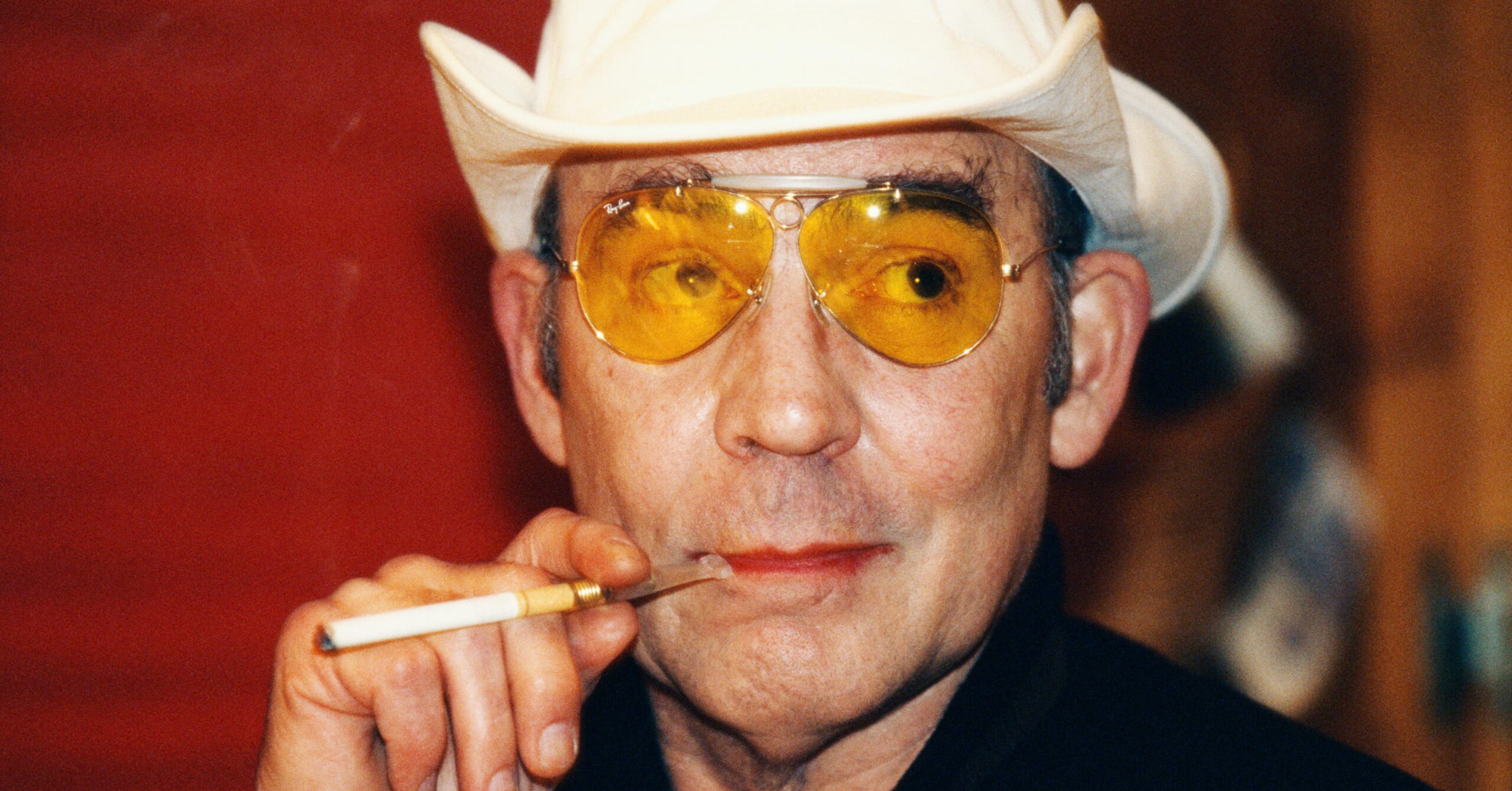 Hunter S. Thompson wasn't just among the wildest and most depraved journalists who ever lived, renowned nearly as much for his prodigious intake of controlled substances as his groundbreaking "Gonzo" writing style. The Fear and Loathing in Las Vegas author also boasted some undeniably unique fashion sensibilities.
Think cigarette holders, bucket hats, plastic visors, tiny shorts, Hawaiian shirts, and, of course, Thompson's signature Ray-Ban aviator sunglasses. The iconic shades that he favored most were amber-hued with a vanity bullet hole in the center of the frame and an shooter-style brow bar, as seen in the photo above.
Now, high-end shades house Jacques Marie Mage is bringing back its retro-inspired Duke and Peyote styles for a limited edition, upgraded tribute to Thompson. These gold-framed sunglasses are handcrafted in Japan from beta titanium, with acetate accents and CR39 lenses.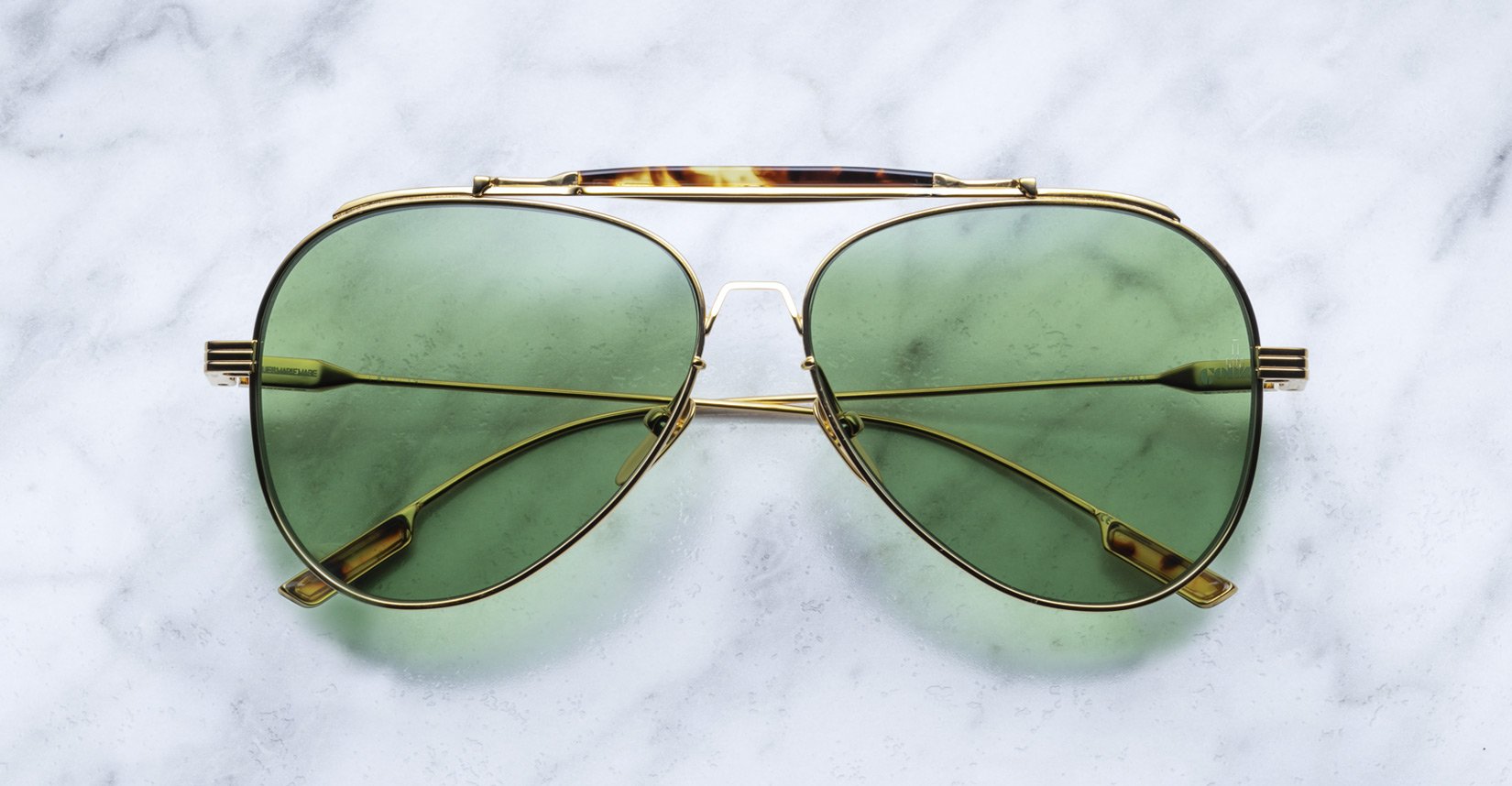 The Duke boasts those familiar amber-tinted lenses and vanity bullet hole, and are limited to just 350 shades. The Peyote has green lenses, tortoise shell flourishes, and a slightly bigger release of 500 sunglasses.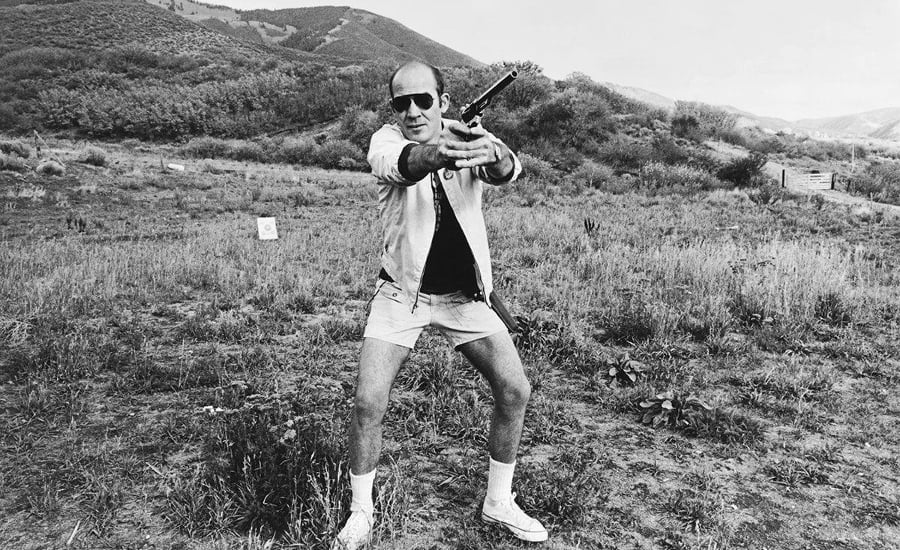 Both styles are branded with "Gonzo" lettering, and arrive in a special gift box with a microfiber cleaning cloth adorned with artwork by Ralph Steadman, the ever-loyal illustrator and sidekick best known for his mind-bending drawings that accompanied Thompson's best-known books and articles.  
https://www.instagram.com/p/B37ylfCgCTE
If you're interested in scoring a pair of these special edition beauties, made in coordination with HST's Gonzo Foundation, they're available for $850 right here.