This Limited Edition Jacob & Co. Watch Takes Design Cues From Bugatti's Chiron Hypercar
The $300,000 timepiece is inspired by the 16-cylinder hypercar's and features a case that evokes the car's body.
Gentlemen, start your engines and prepare to rev up your watch collection: The latest stunner from Jacob & Co. gets design inspiration from one of the coolest supercars on the planet.
The aptly-named Jacob & Co. Bugatti Chiron Tourbillon takes its cues from the Bugatti Chiron in a way that's never quite been done before in the rarefied world of supercar-inspired timepieces.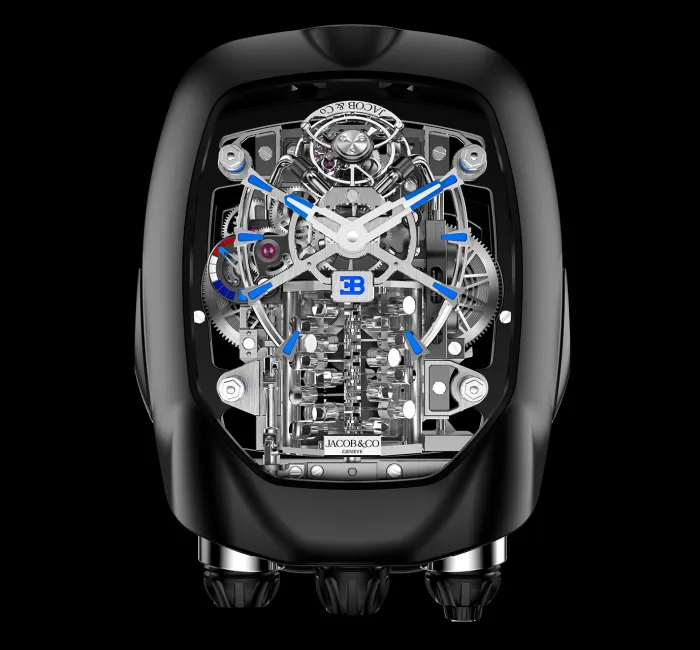 The limited edition $300,000 timepiece goes the extra mile, replicating the Bugatti Chiron's mighty, 16-cylinder engine through a 578-component movement, which springs the "engine" of the watch to life through the right-hand crown.
From there, 16 pistons move up and down, just as with an internal combustion engine, complete with two exhaust pipes and turbochargers.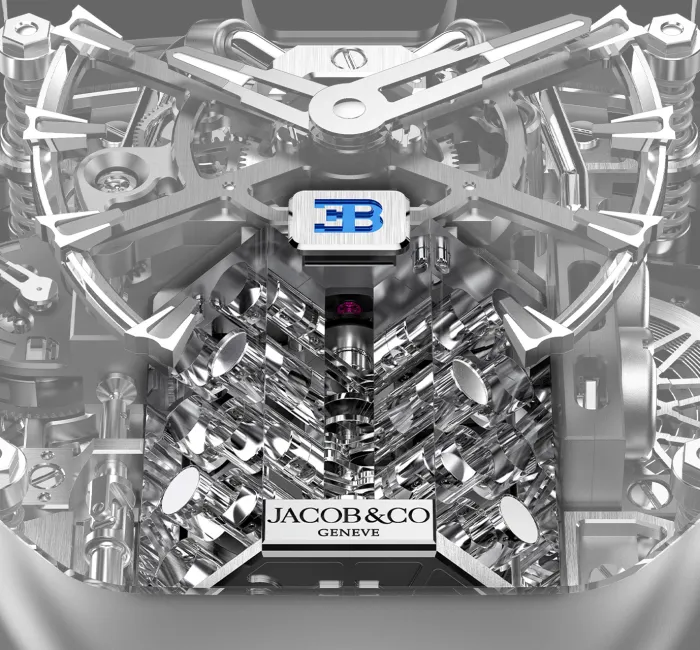 If that sounds like a near-impossible feat to display in a watch, you'd be correct, but the effect is impressive, visually appealing and awe-inspiring.
For good measure, the tourbillon movement itself is set at a 30-degree incline, another impossibly precise design component that just might make it worth even more than the exclusive price tag.
Both power reserves of the tourbillon movement and the engine animation component are set by the same winding crown, simply utilizing different directions to set each–another ingenious design touch.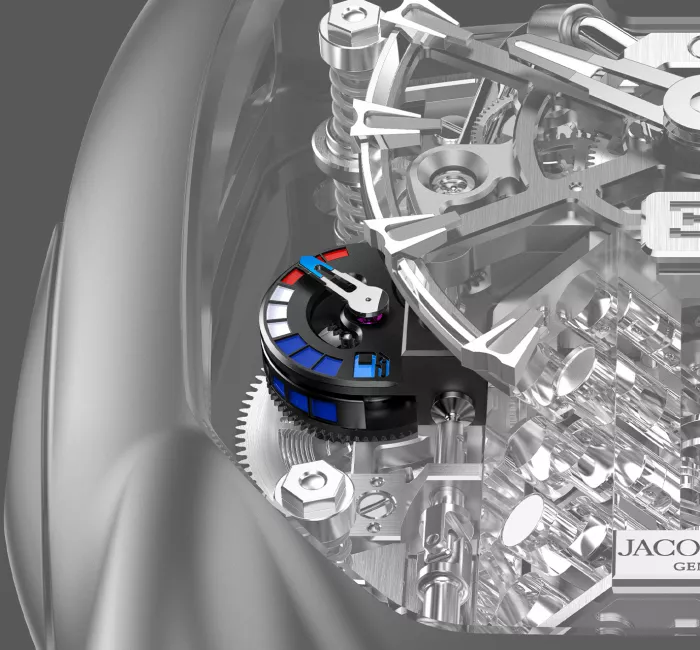 The watch marks another chapter in the partnership between the famed automaker and the haute horologist, which kicked off with two watches in 2019.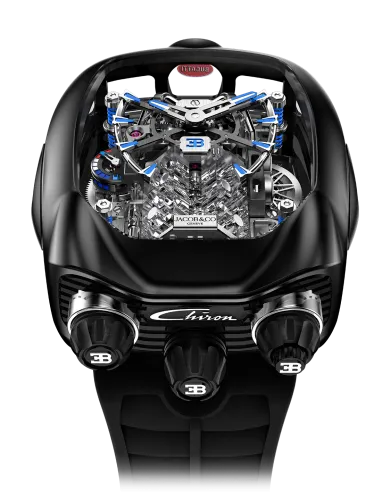 Befitting such an intensive design process and a powerful-yet-elegant final product, the Bugatti Chiron Tourbillon is as elusive as a speedy Bugatti: Just 126 pieces will hit the market. Watch enthusiasts and auto collectors, take note.