These Are the 6 Most Iconic Watches James Bond Ever Wore
Agent 007 had great taste.
(Photo: MGM)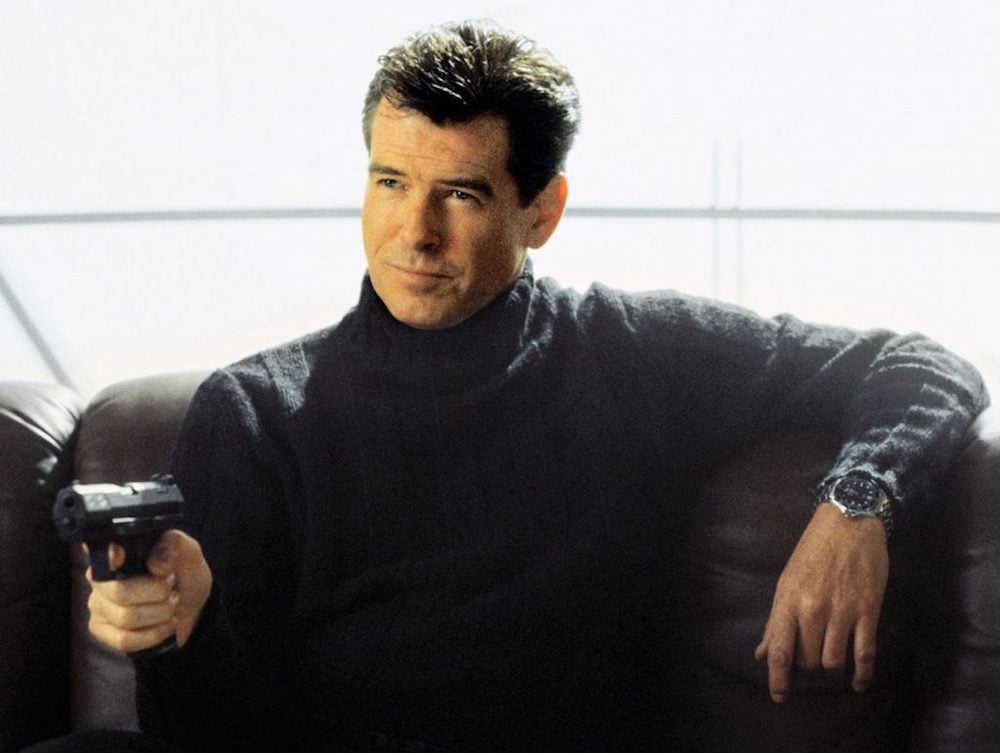 James Bond is a paragon of exceptional taste. His choices in suits, cars, women and, of course, watches are second to none. In short, he's the money.
If Bond, whether he be played by Sean Connery, Pierce Brosnan or Daniel Craig, wore it on the screen, you can bet that timepiece is now a coveted collector's item… with all of Monaco on the waiting list.
Agent 007's flair for fine horology was present from the start. "He could not just wear a watch. It had to be a Rolex," author Ian Fleming wrote in the first-ever Bond novel, 1953's Casino Royale.
An early predilection towards Rolexes has since given way to a complete infatuation with Omega, after the Swiss watchmaker was made the official brand of 007 in 1995. (Even secret agents need some of those sponsorship dollars.) 
Esquire UK points out that Bond has worn a myriad of great brands throughout the past half century. Here, its favorite six Bond watches of all time… and which movies you've seen them in.
6. Omega Seamaster 300M
Tomorrow Never Dies, The World is Not Enough, Goldeneye and Casino Royale
Bond first swapped his trusted Rolex for Omega in 1995, in GoldenEye starring Pierce Brosnan. Both Brosnan and Daniel Craig have favored the Seamaster, one of the brand's most popular models. Contact an Omega boutique for prices.
5. Tag Heuer Professional 200M
The Living Daylights
Bond hasn't been known to wear Tag Heuer watches so this model seen in The Living Daylights, starring Timothy Dalton, is a precious rarity. A similar Professional model is available through True Facet for around $1,500.  
4. Breitling Top Time
Thunderball
You are not going to be able to get your hands on the one-off Breitling Bond wore in Thunderball. Auction house Christie's already sold it off for around $140,000.
3. Hamilton Pulsar P2/2900 "Astronaut"
Live and Let Die
There are some recreations going on ebay for around $500, and some even cheaper knockoffs floating around. You can best this thing looked like it was from outer space in 1973, when Roger Moore rocked that LED screen in Live and Let Die.
2. Gruen Precision 510
Dr. No and You Only Live Twice
This is the first timepiece Bond ever wore on screen, in the inaugural Bond entree—1962's Dr No. It was an odd choice for the British agent as Gruen, which closed up shop in 1977, was an American brand.
1. Rolex Submariner
Dr No, From Russia With Love, Goldfinger and Thunderball
It wasn't the first, but it was the first icon. Sean Connery prominently rocked a Rolex Submariner throughout his entire stint as Bond, and it remains the most closely associated with the franchise. Esquire UK reports that the original recently sold at auction for $60,000.