Kate Moss Is Selling A T-Shirt That Says Just How Much She Hates The Paparazzi
You've got to see the supermodel's hilariously NSFW message.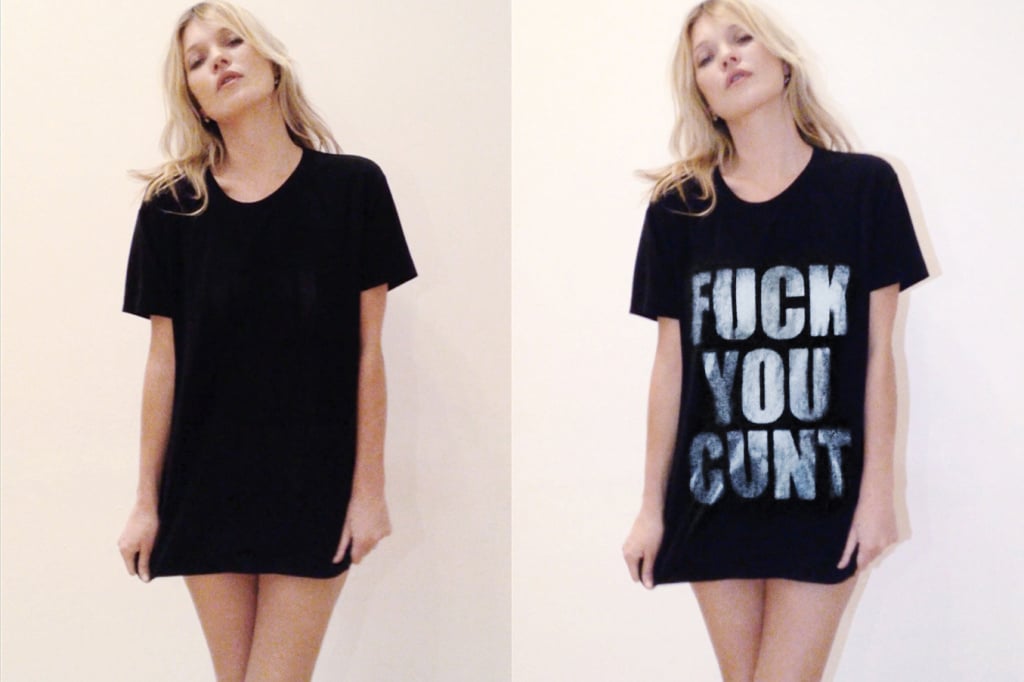 Famed British fashion photographer Nick Knight has apparently had it up to here with the lesser members of his profession, i.e. the paparazzi. 
The British snapper, who has shot for nearly every major magazine in the world, has created the ultimate middle finger in t-shirt form with the help of longtime pal Kate Moss.
The shirt, from Night's SHOWstudio fashion line, is a black tee with the words FUCK YOU CUNT emblazoned on the front – which only shows up when activated by a camera's flash.
It's especially clever because most celebrity gossip rags and websites won't be able to print the dirty words. In other words, Kate wins.
"The idea for the shirt came from the sense of outrage I felt after seeing footage of a pack of male paparazzi pursuing, hounding and terrorizing Kate," Knight explained about the cheeky garment.
Priced at $80, it's available via Knight's website, though supplies are dwindling fast. If you ever find yourself being hounded by the paparazzi, it's a must-have.
H/T: HiSnobiety