Marlon Brando's 'Apocalypse Now' Rolex Can Now Be Yours
Col. Kurtz's classic Rollie is going up for auction.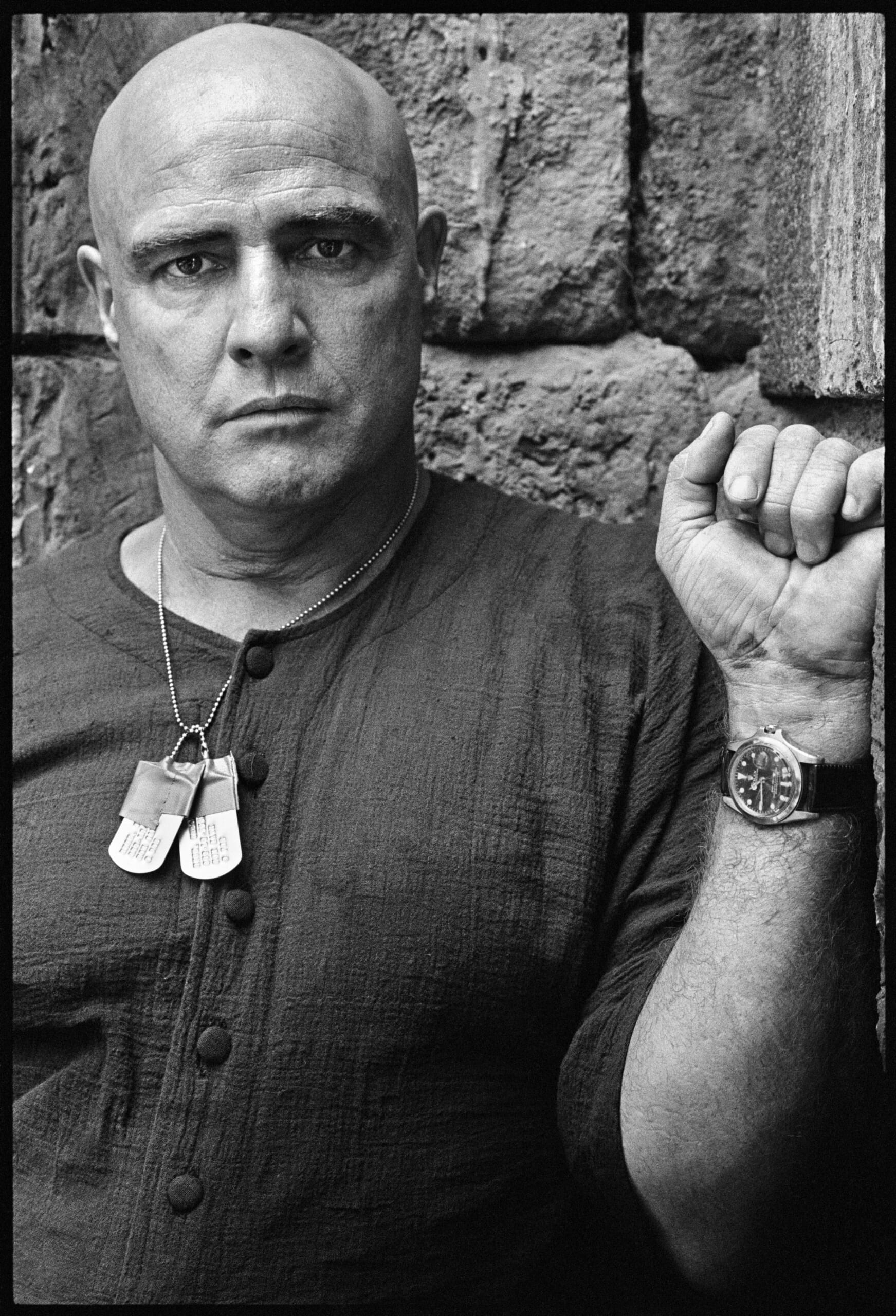 In 2014 Hodinkee named it one of the "12 great missing watches" – Marlon Brando's Rolex GMT-Master from the iconic Vietnam War flick Apocalypse Now has long been a holy grail for Rolex enthusiasts. 
Glimpsed in only a few scenes starring the famed actor, the watch's whereabouts have remained a mystery until now, when Phillips auction house announced it will offer the famed timepiece at its Dec. 10 sale in New York.
Turns out Brando gave the watch to his adopted daughter Petra Brando Fischer when she graduated from college in 1995. Then in 2003 she in turn gifted it to her husband Russell Fischer as a wedding present. With celebrity-owned Rolexes fetching truly astronomical prices these days, the couple apparently decided it was time to cash in. 
It's hard to say exactly what the watch, which Brando himself hand-engraved with "M. Brando" on the caseback, might sell for. If rival collectors get into a bidding war it could well bring in millions. The most notable thing about it is that the watch, a ref. 1675 made in 1972, is missing its iconic blue and red "Pepsi" bezel.
According to Phillips, Brando removed the bezel during filming of "Apocalypse Now" in the Phillipines after a crew member advised him that the watch was too "flashy" for his character Col. Kurtz. The GMT is also minus its original steel bracelet. But since that's how the watch appeared in the film it might not affect the hammer price much in the end.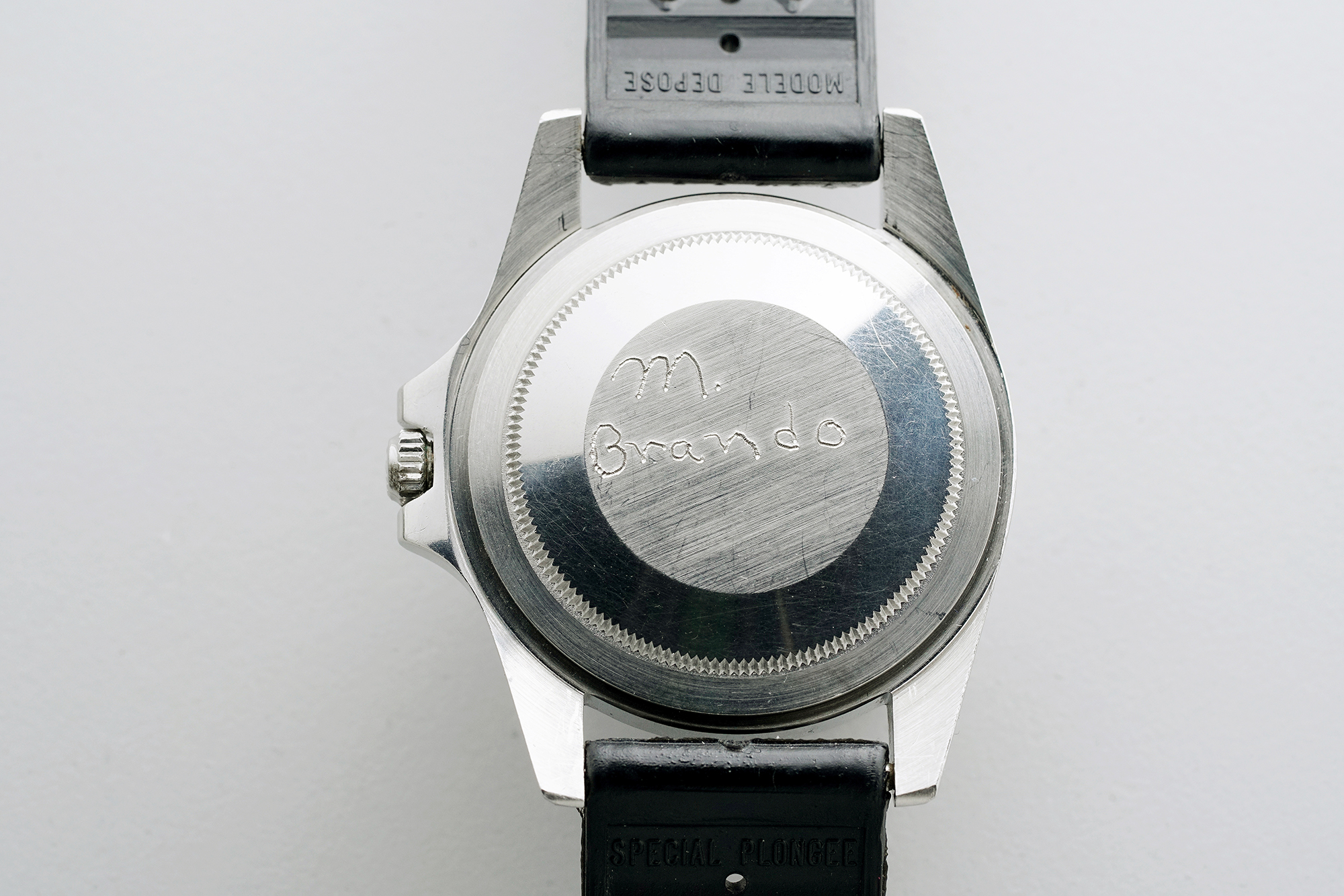 The watch's dial, hands, case, crystal and crown are all original. Petra Fischer recalls Brando telling her, "This watch is like a tank. You can do anything you want to it and it will keep on going," when he gave it to her. "Russell and I believe this watch is a piece of movie history that belongs in the hands of a collector who will give it the prominence it deserves," she now says. Part of the proceeds will go to a children's charity.
The timing of the sale is especially apt given that it is the 40th anniversary of Apocalypse Now, for which director Francis Ford Coppola is releasing a new edit, remastered in 4K Ultra HD.  
Blake Buettner, Director of Watches at StockX, the live "bid/ask" marketplace backed by Eminem and Mark Wahlberg where collectors can build their portfolios of luxury timepieces, noted the GMT-Master is a true icon of watchmaking which makes it valuable even without the celebrity provenance – but that doesn't hurt.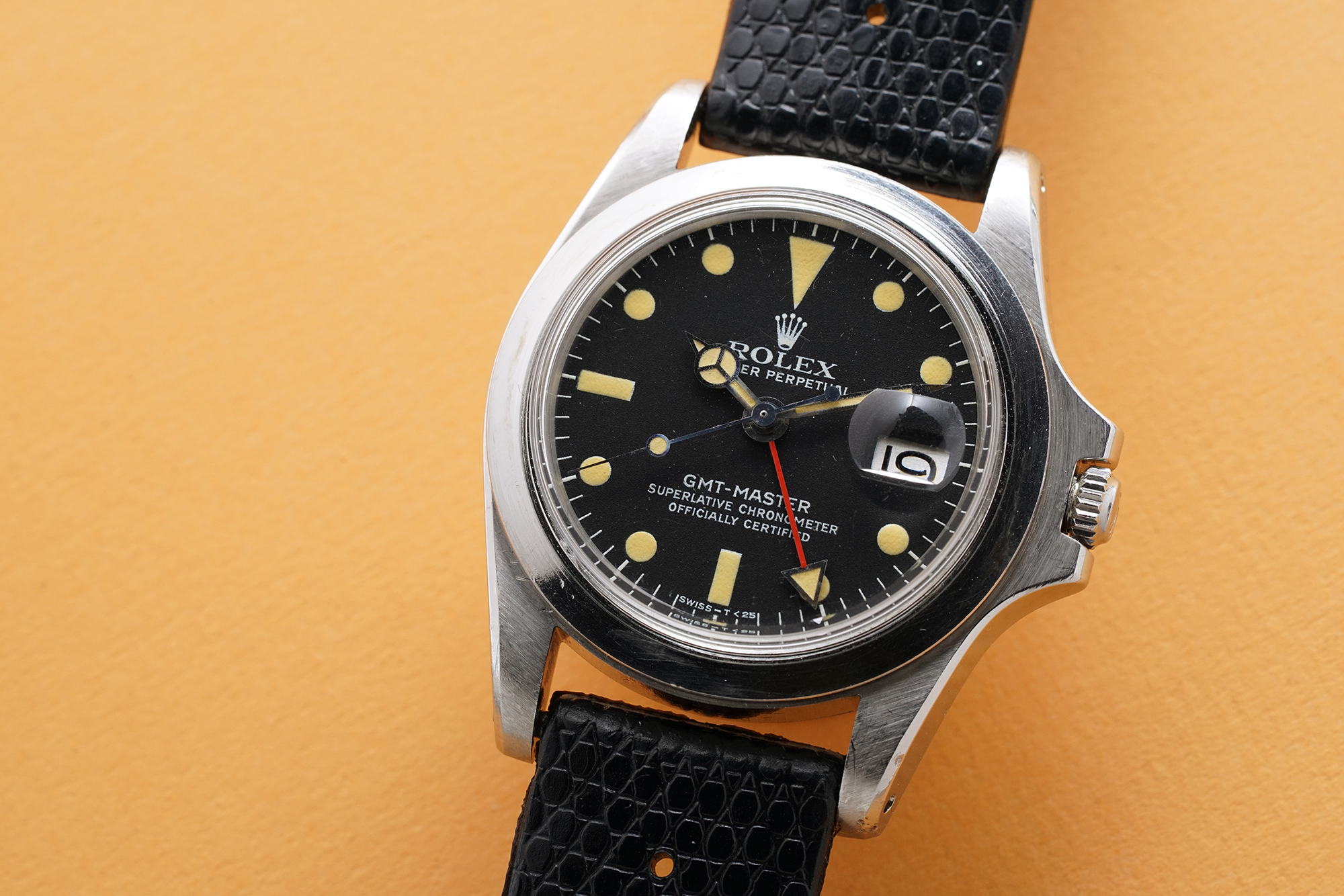 "The 1675 GMT is a perennial fan favorite among collectors thanks to the distinctive 'Pepsi' bezel that ages like a fine wine," he tells Maxim.com. "A bit of provenance goes a long way though, and it doesn't get much better than Marlon Brando when it comes to this Ref. 1675."
He adds, "Seeing the famed Brando 1675 resurface was a surprise, but the condition it's in was perhaps even more surprising. The chamfer of the lugs appear untouched and the dial has aged evenly, each a treat to behold for any vintage Rolex collector." 
That hand engraving on the caseback though? Priceless….