McLaren & Athletic Propulsion Labs Unveil New 'HySpeed' Sneaker Collab
Supercar-inspired sneakers.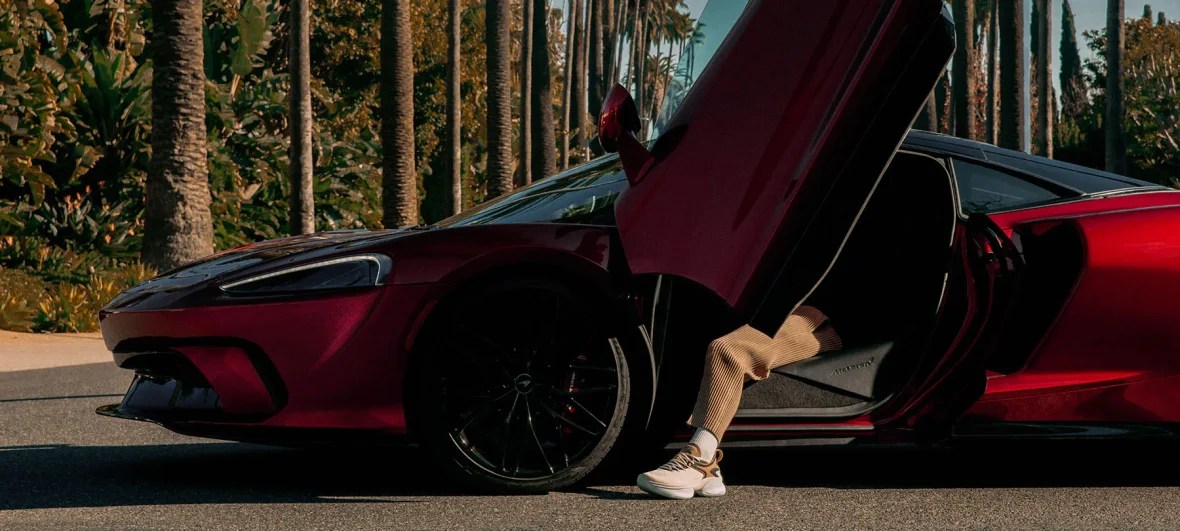 There's a surefire way to rev up your sneaker game this year: The sporty, super-charged McLaren x Athletic Propulsion Labs 'HySpeed' Collection, newly unveiled and a great opportunity to get your hands on a pair if you missed the first offering last year.
While at first it might seem unconventional, the supercar-inspired sneakers are a fitting blend of luxury, dynamic style and APL's game-changing comfort and innovative technology.
The partnership is an "homage to the vibrancy, dynamics and energy that further pushes the boundaries of design and technology," APL noted.
Both McLaren and APL would seem to be the right partners in that quest for innovation and sneaker performance, and the second capsule collection carries on that homage quite handsomely.
The impressive sneakers are available in a trio of three bold colorways (including the Magenta, Pristine and Ombre blend seen above), with suitable enough versatility to suit every palette–including a crisp black and white pair, of course.
At the heart of the McLaren x APL HySpeed is an ultra-responsive, nitrogen-infused midsole for a supportive spring in your step, along with a segmented midsole boasting APL's FutureFoam Pods "for energy-rich compression," according to the much-hyped sneaker company.
For good measure, the company's Advanced Fitment System, a 3-piece cushioned heel padding design, draws direct inspiration from the seats of the McLaren Sienna.
It's a neat, innovative and visually striking fusion of car culture and sleek sneaker design, the likes of which only McLaren and APL seem able to dream up.
APL's signature TechLoom upper, designed with added strength at key stress points, also delivers lightweight breathability.
Once you wrap your mind around the fusing of the supercar and sneaker worlds, it's hard to dream up reasons why you wouldn't want a pair in your wardrobe.
It's tough to say how long this latest run of collaborative, inventive sneakers will stick around, so consider securing your pair right now for $450 online at APL.