Meet Ryan Keeley, The New York Artist Blurring The Divide Between Physical Art & NFTs
Keeley–who has worked with Kendrick Lamar, Lauryn Hill and Gary Clark Jr.–recently remixed images of Maxim cover model Cindy Kimberly.
New York-based artist Ryan Keeley is using his custom "Hybrid-Expressionist" process to remix images of Maxim's November/December cover star Cindy Kimberly photographed by Gilles Bensimon. The eye-catching art pieces are set to be unveiled on December 4 during Miami Art Week.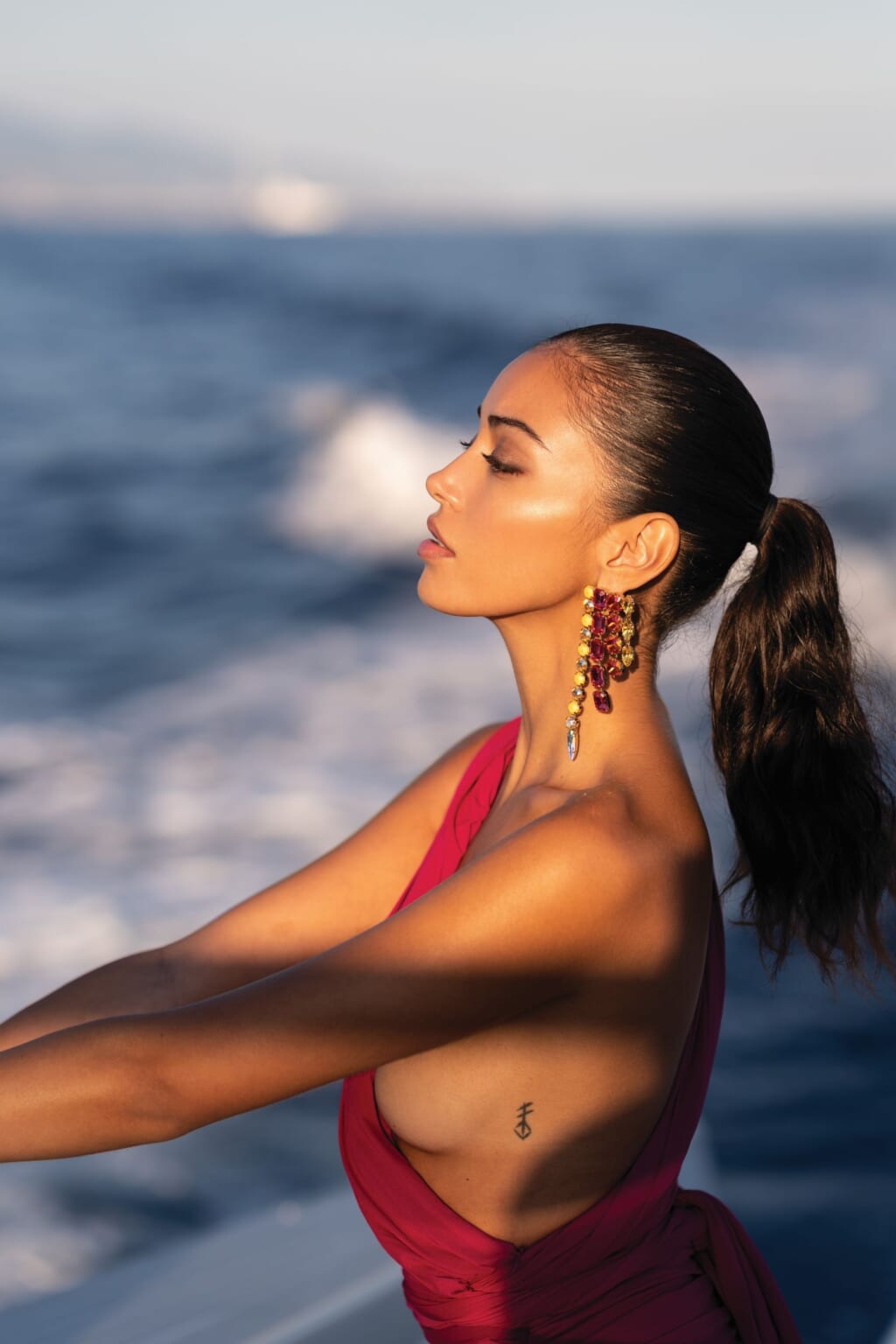 Keeley has made a name for himself by making art from whatever is in arm's reach. After one late night in the studio, he tried running a wet painting through a brand new printer a collector had bought for him.
The printer screeched to a halt. But instead of calling it quits, the Keeley's curious inner child was compelled to pull out a screwdriver and dismantle the expensive machine.
"I had already pushed it to its limit and broken it, so the only course of action was to get inside and figure it out myself. I grew up a skateboarder. We're used to looking at ordinary things in different ways and exerting our own style upon them to get an original result."
"We look at a set of stairs and don't see them as just a means of going up and down; we see a fresh canvas and a chance to do something new with style and make it our own."
Word of the kid with this special printing technique began to spread. He connected with iconic photographers including Raphael Mazzucco, Jonathan Mannion, and even the late Astrid Kirchherr, creating a body of mixed media works he dubbed "Hybrid-Expressionism."
"It's really a hybrid of everything that I love to do. I love using every tool in the studio and layering them together. This custom printing method allows me to paint, print, paint, print, and keep combining these very different styles into a symphony of beautiful chaos."
It wasn't long before a young Kendrick Lamar came into Keeley's studio looking for a place to shoot his video "Rigamortis."
""A friend had brought him by just at the start of his career. We were hanging out at my first studio on Bowery and decided to start shooting a video for "Rigamortis" right on the spot.
"We rearranged artwork and to set up different scenes and even spilled out into the street and began to shoot during rush hour traffic. It's amazing to see where his career has gone from there. Clearly one of the best artists of our generation."
Keeley has since produced stages, art-directed tours, and designed video sets for many of the world's best musicians and brands. He produced the stage and tour design for legendary guitarist Gary Clark Jr., including the suit he wore to accept his awards and perform at the 2020 Grammys.
He also produced the stage for D'Angelo's Verzuz event, created by Swizz Beats and Timbaland, as well as a recent video set for Westside Gunn's song "Liz Loves Luger."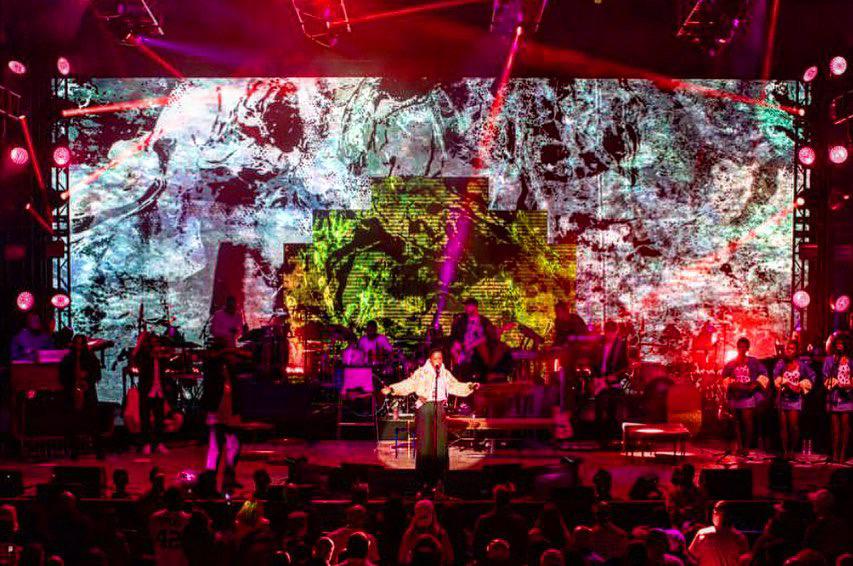 From December 2-3, Keeley will exhibit his new project "The K3Y" at NFT NOW & Christie's "The Gateway" event during Miami Art Week, coinciding with Art Basel Miami. His work will be displayed within the event's 23,000-square-foot immersive audiovisual gallery at the Blockparty showcase curated by Afrodet Zuri.
The project, which has been in production for two years, is based on a number of Ayahuasca trips and artwork produced on location in Fortaleza, Brazil. The exhibit's featured piece accompanies a custom soundtrack produced by Grammy-winning producer Rick Steel (French Montana, JaRule) and will be available for sale on Blockparty.co.
Also this month, Keeley will announce a new "gen-utility" NFT project called K3YHODLRS released through Moonwalk.com, the NFT Utility and Web3 Communities platform for brands and creators. Each K3YHODLR will grant owners an "all-access" pass to both the metaverse and real-life activations.
Stay up to date with Keeley's projects by visiting his website and following him on Instagram and Twitter.