Metallica's New Wolverine Boot Collection Benefits America's Future Workforce
These rugged Metallica-branded boots support trade school students across America.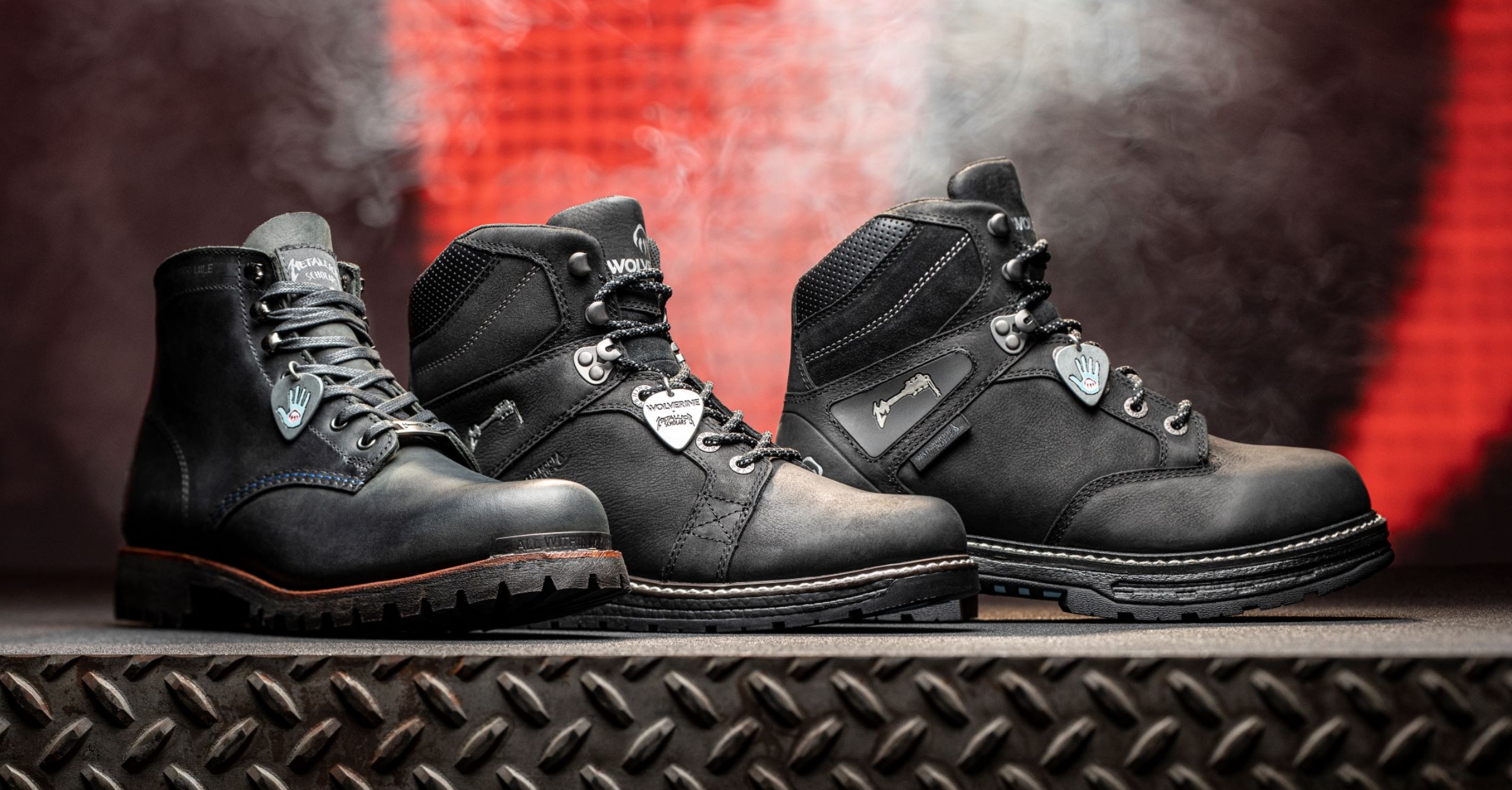 (Wolverine)
Metallica wants to give trade job-bound men and women a leg up before they enter the workforce, and the band has partnered with the perfect brand to promote the cause.
Following last year's Metallica x Wolverine collection, the hard-rocking metal legends' have teamed up once again with the historied work boot brand on three limited-edition silhouettes benefitting Metallica's All Within My Hands nonprofit.
The Wolverine 1000 Mile Plain-Toe Rugged combines vintage-style black Horween leather with a Vibram outsole and an "All Within My Hands" metal toe kicker, Ride the Lightning-esque blue stitching, and a Met-branded tongue.
Meanwhile, the working man's full-grain leather Wolverine Hellcat Ultraspring is available with both a soft and safety toe, as well as similar metallic and AMWH blue details, while casual wearers can opt for the new Hellcat Ultraspring Wedge. All three boots get a Wolverine x Metallica guitar pick that hangs off the metal-tipped laces.
Half of all proceeds will support the Metallica Scholars Initiative—a major workforce education initiative that provides direct support to community colleges' career and technical education programs, providing skills and services to students who are looking to enter a traditional trade or other applied learning program.
The Wolverine X Metallica 1000 Mile, Hellcat Ultraspring Wedge, and Hellcat Ultraspring are priced at $400, $165 and $150, respectively.
If you're light on cash but still want a piece, this year's capsule also includes a hoodie, beanie, and T-shirt featuring a skull and tool crossbones graphic.