Oakley's Wild New Metal & Leather Sunglasses Are Michael Jordan-Approved
The 1990s-style shades have been revived for an ultra-luxe, limited edition drop.
(Oakley)
Oakley sunglasses tend to never compromise in terms of performance, and forward thinking is the name of the game at the accessories giant. They also have a penchant for digging into their style archive, be it for their Oakley 'Overthetop' sunglasses or the '90s-era Subzero frames.
And another eye-popping 1990s model just made a comeback in a major way, as the metal-and-leather, mixed-media Oakley MUZM Mars Metal Sunglasses recently hit Oakley's site once more.
The shades were a design produced following a challenge by Michael Jordan for a pair of sunglasses that, well, quite literally turned heads. Jordan was first and foremost a fan of Oakley, and a high-profile one, at that. He served on Oakley's Board of Directors starting in 1995, and frequently wore the brand's sporty shades.
The ultra-luxe, $2,300 MUZM Mars Metal sunglasses have already sold out at Oakley , but there are pairs on the secondary market through sites like eBay for listing prices not far above that price tag (for some select pairs on sale, of course).
The key factor that sets these frames apart from the pack? They were crafted with a six-ton generator that used 425,000 watts of power to push the five-axis machining that created a super-intricate .0005″ precision design.
Even though the style only held a spot in Oakley's production rotation for a few years, the eyewear and gear maker notes that the "Mars generated its own cult; thanks to its rich history and the technical prowess it took to create those mad scientist masterpieces."
Aerospace technology is now used to produce the remarkable frames, including high-powered lasers that melt the intricate X Metal powder to fashion the shades themselves.
Suede leather is then manually sewn to the frames for a further eye-catching touch (pun very much intended). They also use Prizm 24K lenses for the ultimate in luxe design and durability.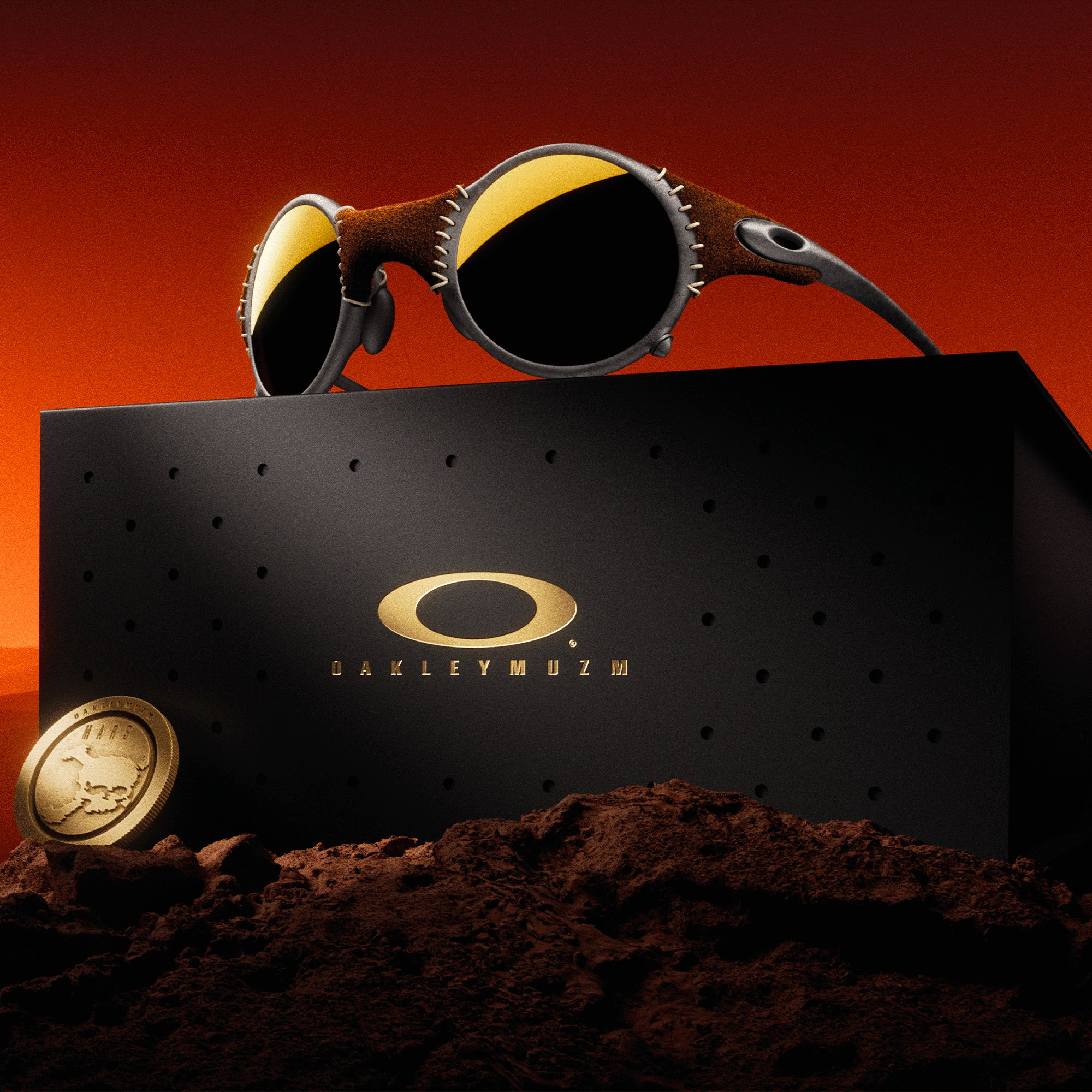 If that still doesn't quite scratch your itch when it comes to a pair of stylish men's sunglasses, sites like StockX are selling other Oakley Subzero sunglasses for far lower prices (try less than $300).
There's only one MUZM Mars Metal set of shades though, so be prepared to scour the secondary market if you want to score a pair.