This Super Stylish Auction Showcases Luxury Watches Paired With Iconic Outfits
Time to look fly.
Courtesy Mr. Porter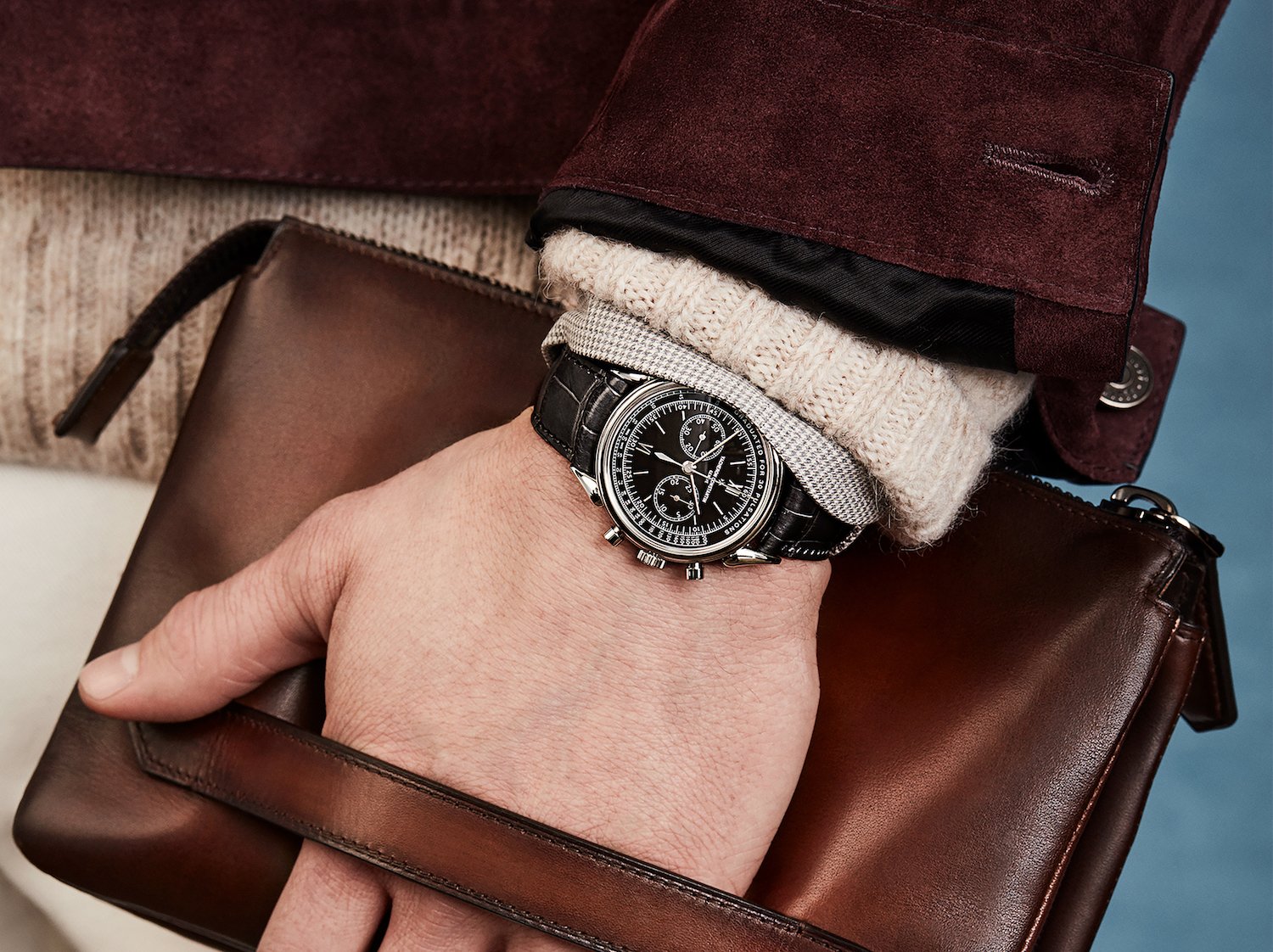 Last year Phillips became the world's no. 1 watch auction house when it sold Paul Newman's personal Rolex Daytona for a record-setting $17.8 million. 
Now for their next sale of tantalizing timepieces in New York on Dec. 5, they have teamed up with men's style powerhouses The Rake and Mr. Porter to show how some of the coolest modern and vintage watches should be worn. 
Key pieces from the sale by the likes of Rolex, Omega, Patek Philippe and IWC have been styled in a dozen vignettes themed for various occasions. The pairings will be on view at Phillips' Park Ave. headquarters in NYC from Nov. 30–Dec. 5, but we have a preview of the best for you here.
The carefully curated clothing and accessories from The Rake and Mr. Porter shown in each look, including everything from a business meeting, watch collectors' gathering, and black tie affair to the UK's Goodwood classic car event, and tennis at Wimbledon, are also also for sale, allowing you to wear your new watch in perfect harmony with the rest of your threads. 
There will be 121 watches crossing the block in all, and don't worry about being several million short come auction day: prices start at just $4,000 and many are being offered without reserve.
The sale's hyped highlights are more big ticket however and include a c.1957 Rolex "Big Crown" Submariner, Ref. 6538, the exact model worn by Sean Connery in the first Bond movie, estimated at $300,000–$600,000 (below); and a rare and beautifully preserved Patek Philippe "Tasti Tondi" Chronograph with a two-tone dial, Ref. 1463, made c.1946 and estimated $300,000–$500,000.
Then there's a historically important c.1967 Rolex "Paul Newman" Daytona, Ref. 6239, originally awarded to the winner of the 1969 Daytona 500 race, estimated at $150,000–$300,000; and a limited edition Audemars Piguet Royal Oak Concept, tourbillon Ref. CW1, made in 2004 and estimated at $90,000–$120,000.
Noting that "understanding that the world of vintage and contemporary collectors' watches can be intimidating," Aurel Bacs, Senior Consultant, and Paul Boutros, Phillips' Head of Watches, Americas, said the unique sale helps puts the timepieces in their proper context and "jointly celebrates quality, style, enduring value, and timeless design," whether your idea of the perfect accompaniment to a classic Sub is chalkstripes, leather or tweed. 
And even if after looking at all the beautifully put-together pairings you still go out and buy a $250 chronograph and a pair of Converse, we applaud this very cool and stylish exercise in excessively good taste.