Prince William Admits Defeat Against Baldness, Wisely Shaves His Head
Baldies, take a cue from the prince.
Getty Images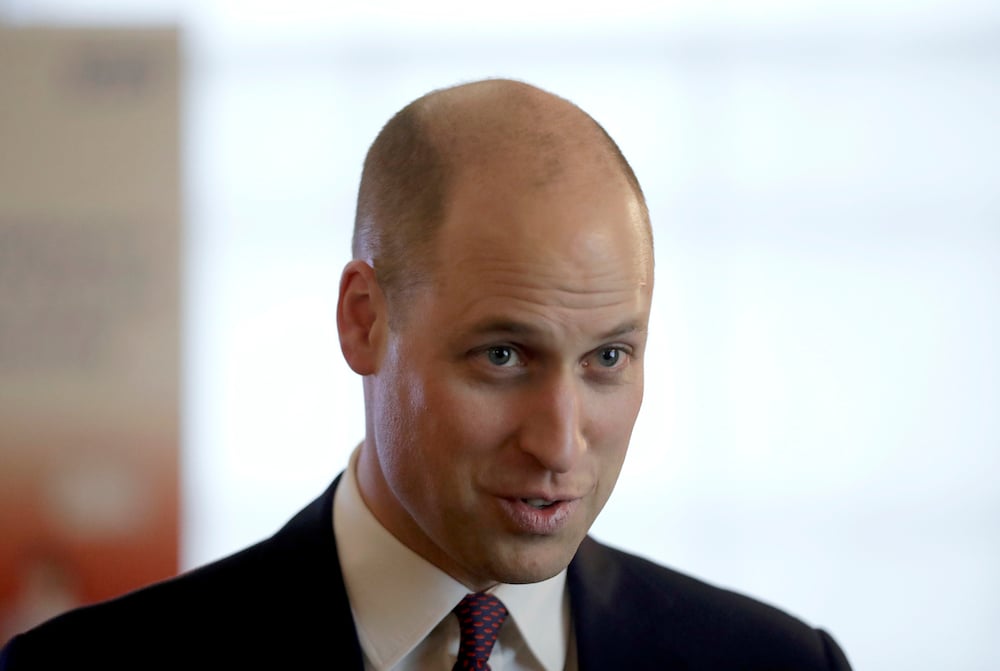 Prince William's decade-long battle with thinning hair has been noble and dignified. Not once did he attempt a combover, lash our at his teasing brother Harry (that we know of) or drop thousands of "pounds" on a hair transplant. 
Now, he has commendably laid down the gauntlet and just shaved the whole thing off. 
The Duke of Cambridge debuted his newly-shorn scalp on a recent visit to a children's hospital in South London, where he shook hands with patients and, inadvertently, won the respect of gawking journalists and paparazzis. 
Here's what he looked like when he was an international teen heartthrob.
Shaving your once youthful locks off is never easy, but it is a proud way of announcing, "This is who I am!" After all, two thirds of adult men will experience some hair loss in their lives, and many of them will attempt ridiculous toupees and arduous Rogaine regimes.
It is especially hard for someone once prized for his good looks.
The move will probably will not move Prince Harry, who has a glamorous new American fiancée and nearly all of his hair. In 2010, Harry joked that Williams "was already bald aged 12." 
Ouch!