This Custom Skeleton Rolex Submariner Was Inspired By a Soccer Legend
Absolutely gorgeous.
Artisans de Genève
It took dozens of Swiss craftsmen almost two years to create one of the coolest custom Rolexes ever, made for the great Italian soccer star and World Cup winner Andrea Pirlo by Artisans de Genève. The iconic sports watch had long been Pirlo's favorite timepiece, and he commissioned the Geneva-based watchmaker and customizer to create the ultimate skeleton version, making it truly one-of-a-kind.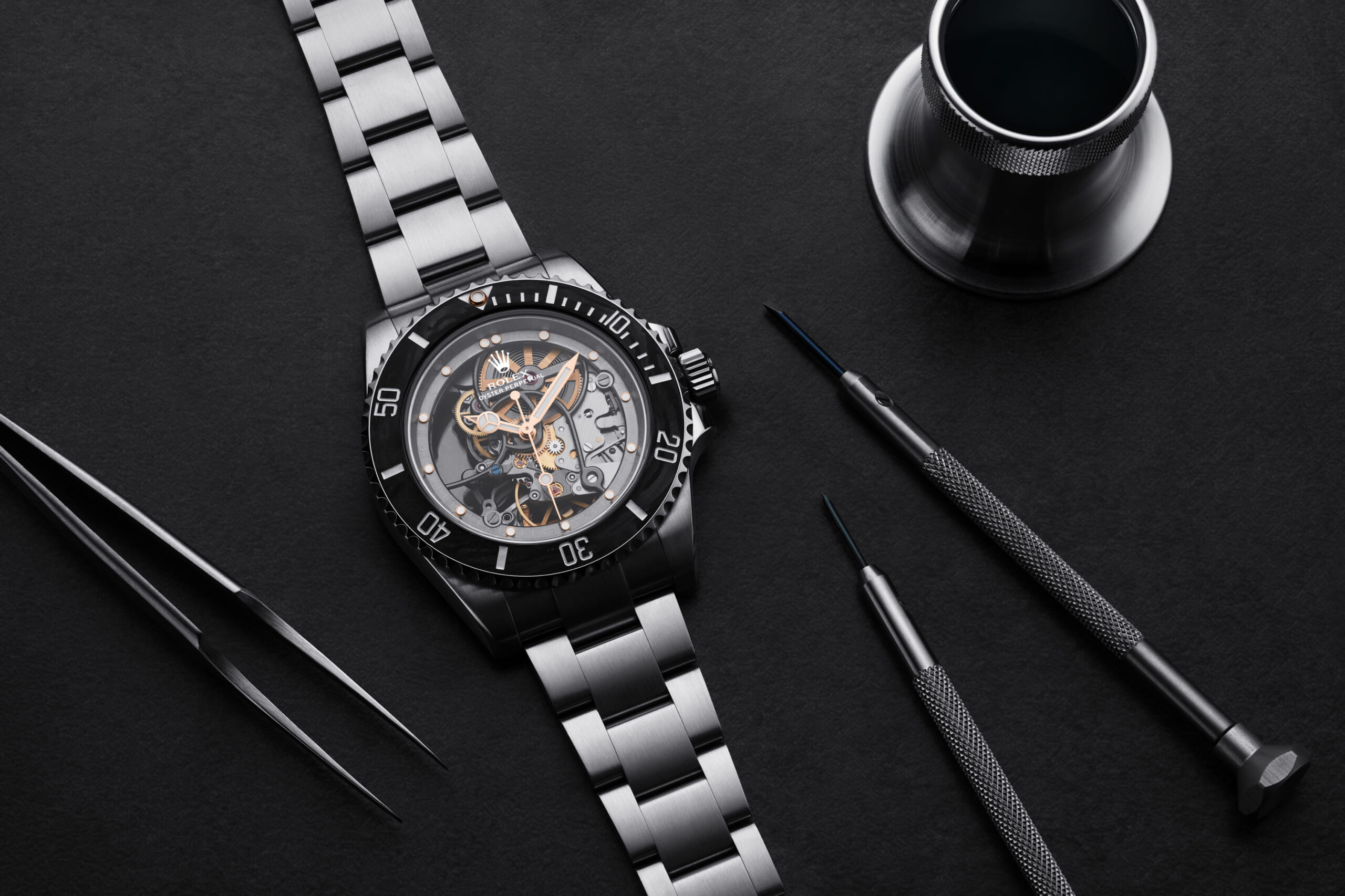 After all, you could hardly expect the man the London Guardian called "a "rare talent" and a "winner and dreamer who oozed creative cool" to wear an off-the-rack Rolex. "He wanted his Submariner to feature a skeleton movement while keeping its original elegance and style," the brand notes, and they were only too happy to oblige.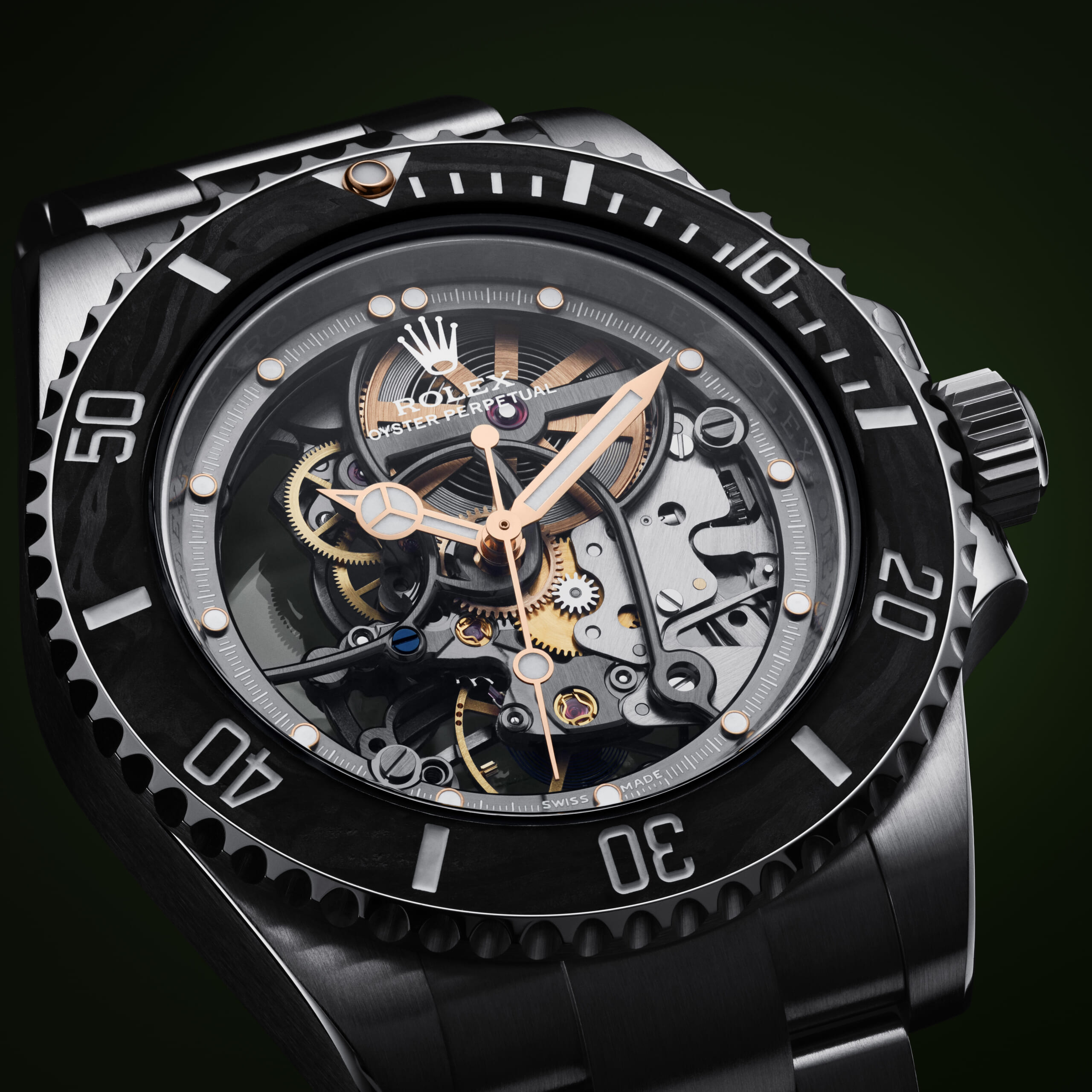 Thirty-seven artisans from all over Switzerland worked on the watch, a Ref. 114060 "No Date" Submariner, from master watchmakers to jewelers, polishers, and more. Much of the work involved modifying Rolex's famed but normally hidden 3130 movement into a thing of true beauty worthy of display.
Pirlo selected a bezel made of forged carbon, set off by satin lugs and sandblasted and polished finishing. The watch's rotor is engraved with the inscription "Il Maestro 1995-2017" referring to Pirlo's years as one of soccer's most valuable and talented players, with both club and Italian national teams.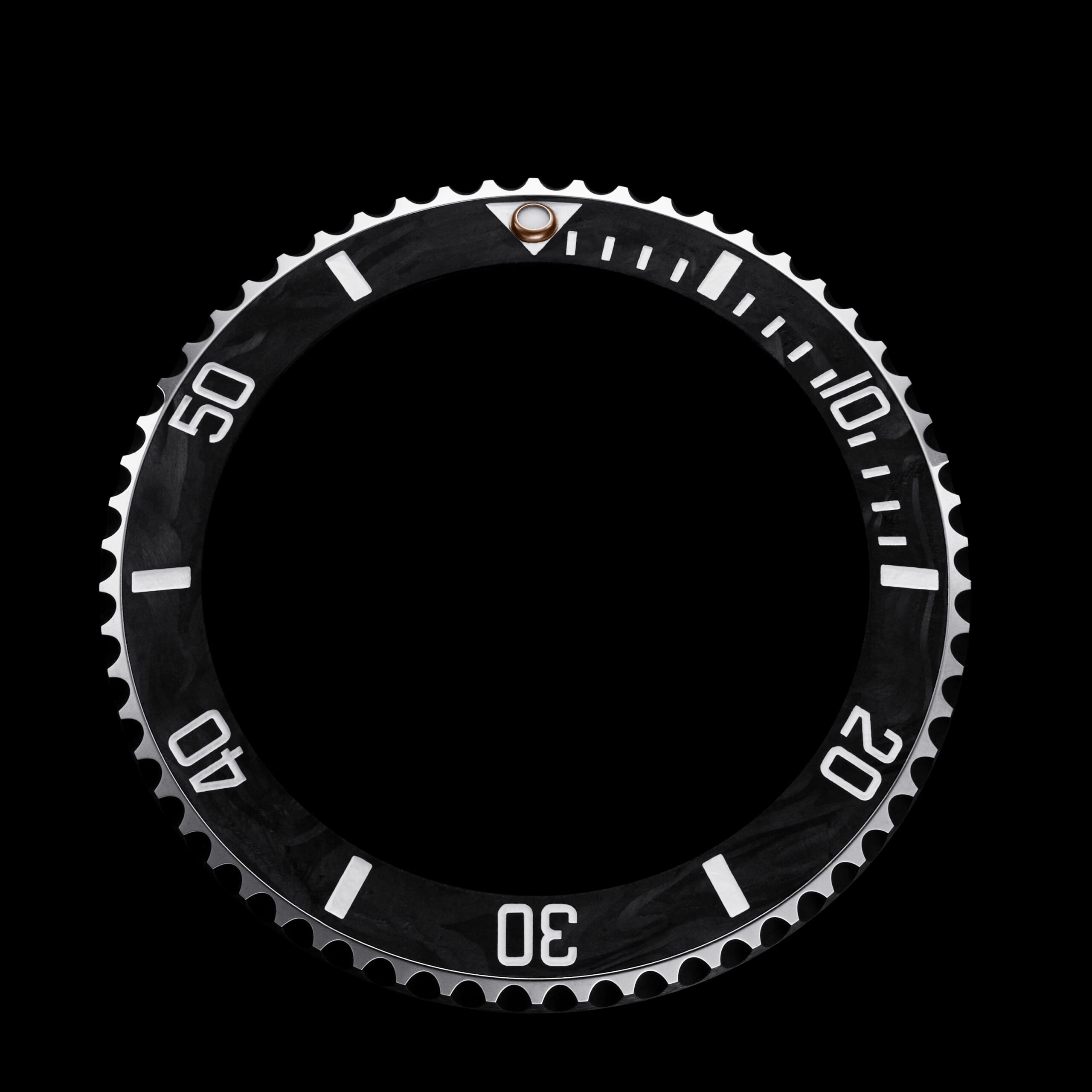 "I have always been passionate about watchmaking," Pirlo says. "Very early, I started collecting watches. Through time and timepieces, I have learned to value and recognize the know-how and the countless crafts that stand behind a timepiece. I care about details, and mostly the finest and hidden ones, I have found the same passion in the work of Artisans de Genève. What I like the most about my timepiece, is that it is, now, unique, it resonates with me and my career.​"     
Pirlo's watch is a one-off, but the Swiss firm accepts custom commissions on a case-by-case basis. "While customizing a Rolex rarely leads to desirable results, there are exceptions to that rule—namely when it comes to Artisans de Genève, who's work I don't view so much as a customization, but as a reimagining," Blake Buettner, Director of Watches at StockX, the live bid/ask luxury marketplace backed by the likes of Mark Wahlberg where collectors can build portfolios of iconic timepieces, tells Maxim Online. 
"Their work clearly takes great care in manufacturing and finishing new and unique components, placing them well beyond your average customizer." Their prices also place them well above the average customer, but when you don't want to turn wearing the same Rolex as every desk jockey at Goldman Sachs, it's well worth the price.