Samuel Ross & Hublot Collab On Bright Orange Big Bang Toubillon
Only 50 of these six-figure baubles will be made.
Samuel Ross has been a Hublot ambassador since 2020, but the British designer and A-Cold-Wall label founder hasn't lent his fashionable talents to one of the fine Swiss watchmaker's ticking sculptures until now.
Ross went right to the top of Hublot's range, turning his sights on a 44mm automatic toubillon from the flagship Big Bang collection.
"Hublot symbolizes daring innovation, the fusion of time between tradition and innovation, and the endless capacity to invent and reinvent materials. Our collaboration reflects how we create and make decisions: quickly, efficiently and precisely," Ross said of the collab.
"My sculpture tells the story of Hublot using simple, clean lines, with a monochrome palette of hues, a touch of vivid color, and a play on oversized dimensions."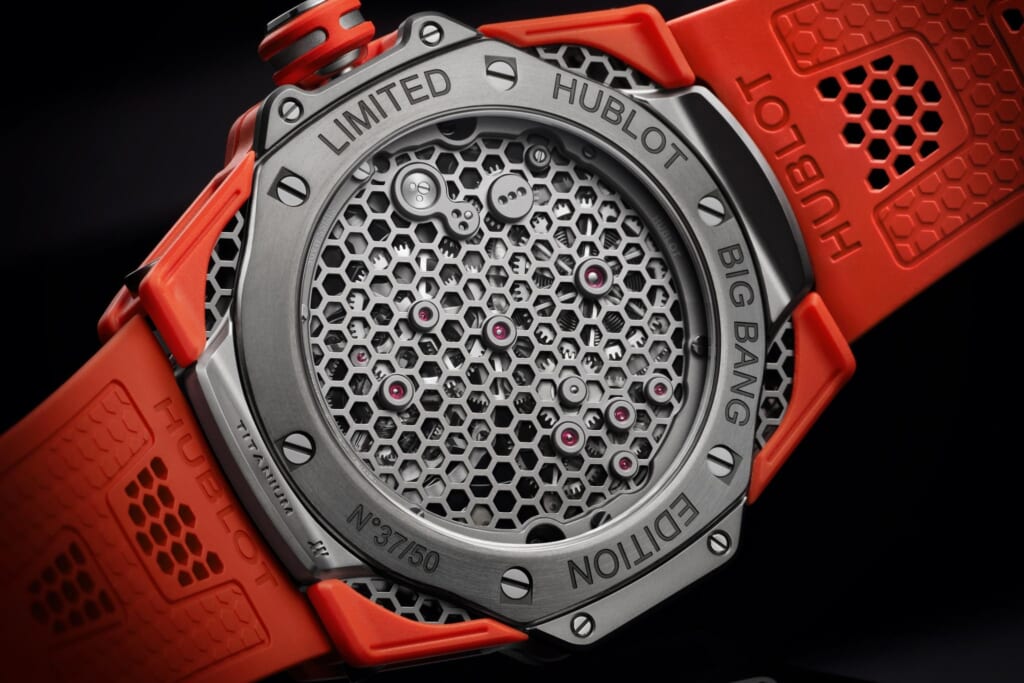 The satin-polished titanium case is paired with a bright orange strap, crown, and lug. But the most distinct design element is the titanium honeycomb mesh seen on the sapphire dial, case, case back and strap. According to Hublot, the pattern was picked for both its efficient, gapless shape and prevalence in nature, appearing in everything from beehives to fish scales to pineapple skin.
Power comes from the HUB6035 Manufacture Automatic Tourbillon, a movement created in-house that's distinguished by an automatic winding system with ball bearings, a micro-rotor on the dial side, three sapphire bridges, and a 72-hour power reserve.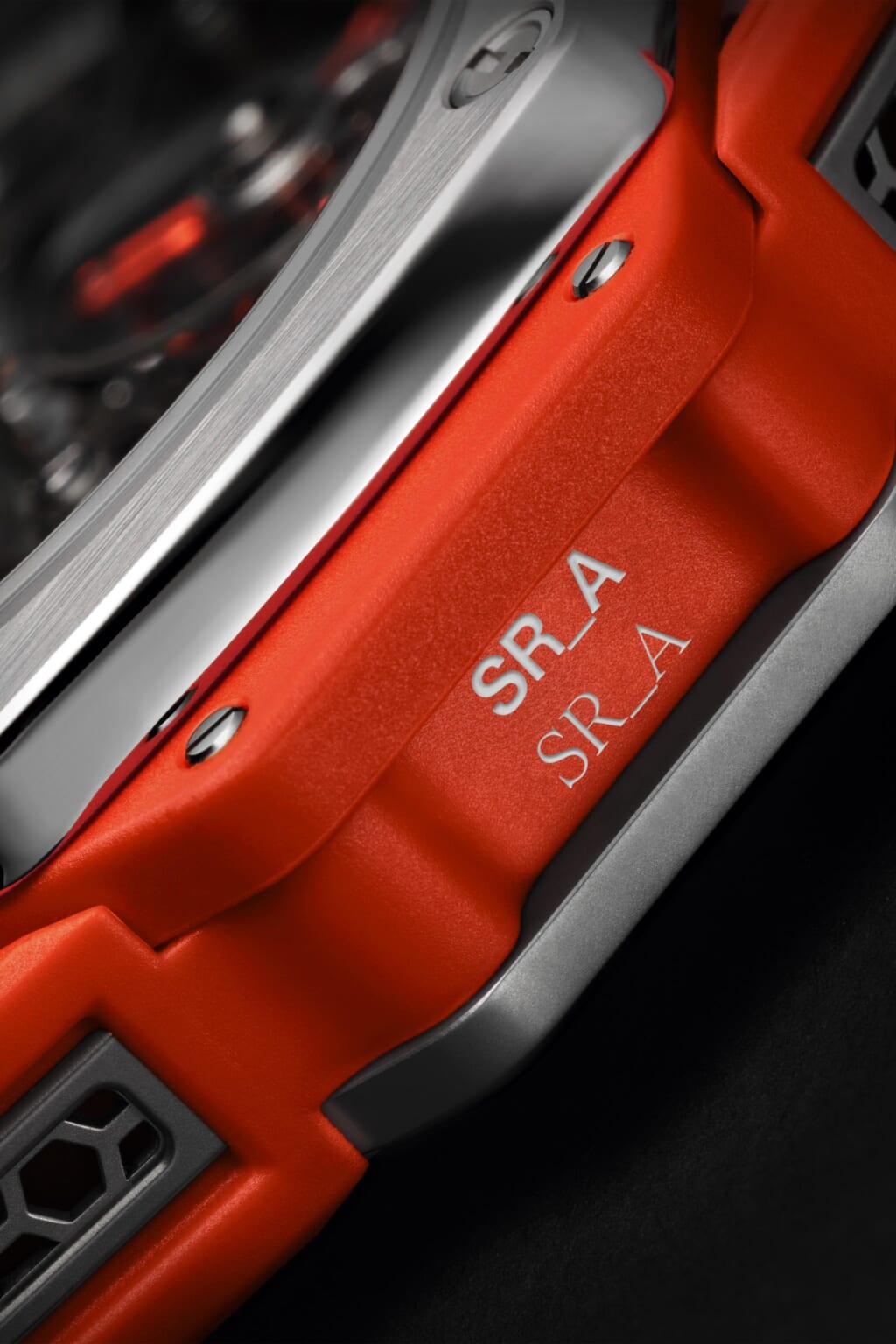 As Robb Report notes, Ross is the youngest artist to ever collaborate with Hublot. He's made a name for himself with his A-Cold-Wall clothing brand, known for combining Brutalist art inspirations with original materials. Before his ambassadorship began, Ross won the 2019 Hublot Design Prize for creating two one-of-a-kind works titled Concave 1 steel bench and Terminal 1.
Limited to 50 examples, the Hublot Big Bang Toubillon Samuel Ross is available to purchase for $116,000 now.