The New Porsche 718 Spyder RS Comes With An Exclusive Luxury Watch
Only buyers of the latest Porsche Boxster can cop the Porsche Design Chronograph 718 Spyder RS.
The need for speed takes on an entirely new meaning when you translate sleek, road-ready design into a sharp timepiece, as Porsche Design has done with the new Chronograph 718 Spyder RS. There's a bit of a catch, though: The racy watch is available exclusively for buyers of the equally speedy Porsche 718 Spyder RS—the meanest Porsche Boxster to date.
Porsche Design is certainly no stranger to auto-inspired timepieces, and there's perhaps no accessory better suited for putting the pedal to the metal than a watch that's built to go the distance.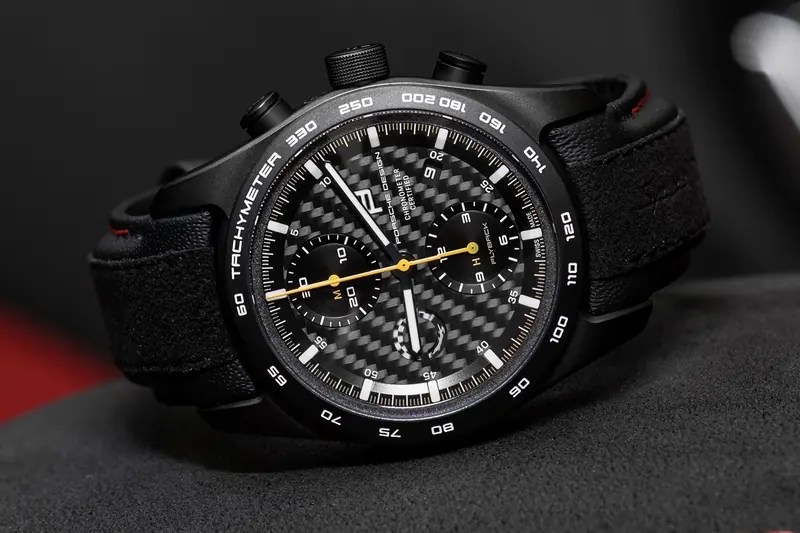 The Swiss-built watch (made exclusively at Porsche Design's factory) is loaded with design touches that have "been precisely matched to the new vehicle," including a rotor on the caseback designed to look like the Spyder RS wheel.
The timepiece was also precisely designed to mirror the driving experience, according to Porsche Design, as it should "evoke pure emotion when the wearer looks at their wrist."
That makes for an impressive and investment-worthy experience, no?
Scratch-resistant sapphire crystal, finished with a seven-fold anti-reflective coating, tops off a case made from the driver's choice of either black or natural titanium (but one of numerous customization options available via the Porsche Design Web site).
For good measure, a ring on the dial can be customized with one of a whopping 114 color options, and the hours and minutes indices are finished with Super LumiNova for visibility in low-light conditions (possibly on exotic, winding mountain roads).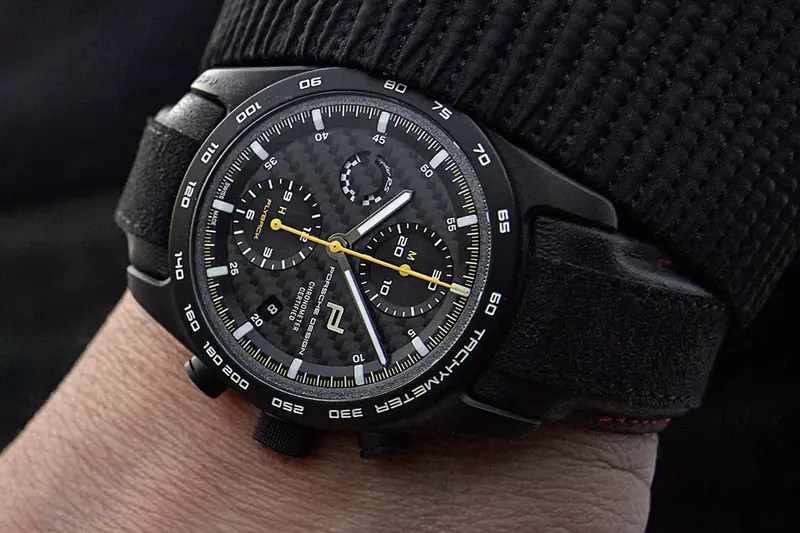 Even the watch strap is finished in a customary Porsche touch: It's made from sleek black vehicle leather.
While the options for customizing the Chronograph 718 Spyder RS are nearly limitless, it's worth keeping in mind that the watch only comes with your purchase of the 718 Spyder RS—the aggressive new Boxster variant powered by same 493-hp 4.0-liter six-cylinder from the 911 GT3.
Perhaps it's time to add a new vehicle (and timepiece) to your wish list.