The Shinola Mechanic Is Detroit Watchmaker's First Manual Timepiece
A retro-style, hand-wound stunner from the stylish lifestyle brand.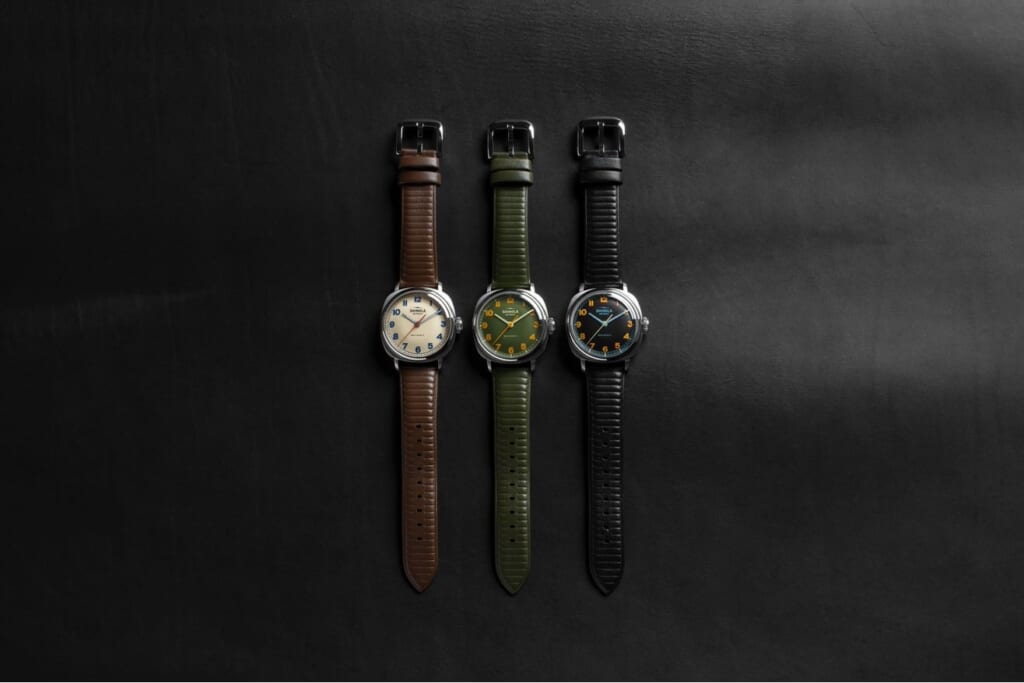 Wearing a finely crafted luxury watch is one of the best ways to make a statement in an increasingly digital world — of course, the lifestyle artisans at Shinola know this, and they've translated an analog approach into the handsome new Shinola Mechanic Watch.
Inspired by old-school sign artisans who painted by hand (known as mechanics for their precision and craft), the timepiece breaks new ground for the celebrated, rugged-meets-refined Detroit company: It's Shinola's first manually wound timepiece.
Shinola notes that the watch, which needs to be wound by the wearer to maintain its power reserve and accuracy, is an "instrument at the intersection of art and engineering," and it's hard not to agree.
The Shinola Mechanic Watch boasts retro details aplenty, including a squared-off round case and a pleasingly throwback-inspired 39mm case diameter.
The hand-wound Swiss-made SW210-1 movement sits at the heart of the impressive Mechanic Watch, with a minimum power reserve of 42 hours.
It's also got plenty of stylish design touches that would make any artisan proud — witness the distinctive hand-painted numbers on the dial, which comes in three eye-catching, visually appealing iterations.
The ridged leather strap adds another distinctive touch (it's a new addition to the Shinola lineup of stylish watches), and each watch is delivered in perhaps the most fitting way possible: In custom packaging created by Motown Sign Co.
It's a watch made to be worn proudly and displayed in just as striking a fashion when not on your wrist, although we're willing to bet this classic timepiece could soon become a daily style staple.
Of course, Shinola knows the importance of getting the little details right, and advises wearers to "take care of your watch, and it will take care of you," the company notes.
The watch joins other impressive recent releases by the brand, including the sailing-inspired Mackinac Watch, yet the Mechanic Watch is perhaps more at home when worn with a classic blazer or even a rugged chambray shirt (sleeves rolled to show off your wrist game, of course).
Shinola watches are often some of the best on the market in terms of blending quality and value — the Mechanic Watch clocks in at $1,450 and can be found at Shinola stores and online right now.