These Limited Edition Nike Air Ship Sneakers Inspired The Iconic Air Jordan 1
The new sneaker drop recreates the shoes that Michael Jordan wore on the basketball court before Air Jordans.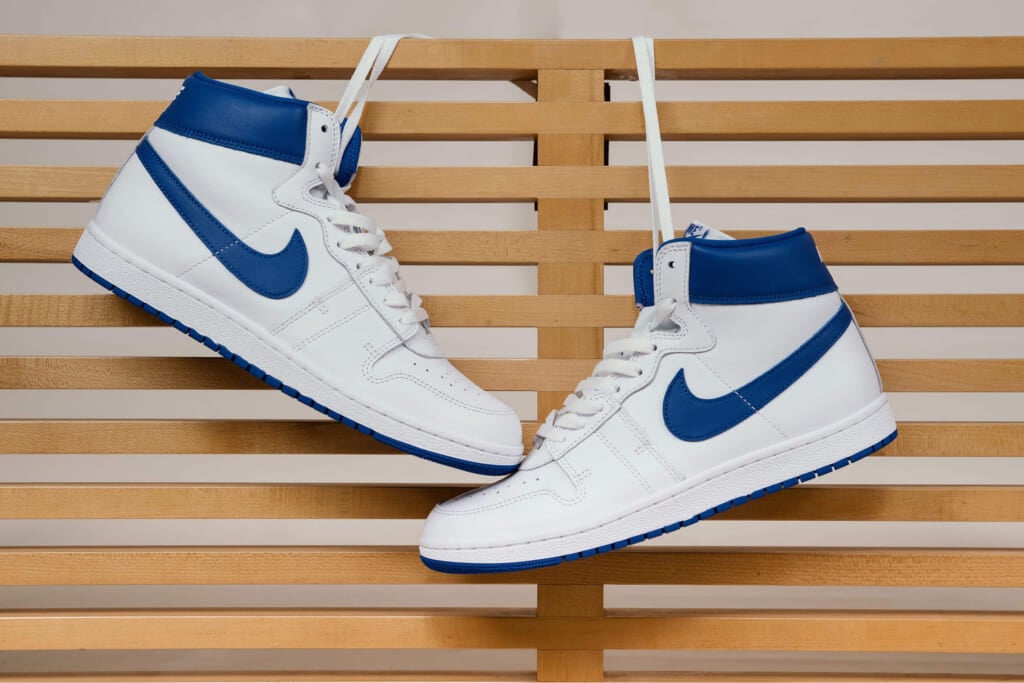 Old-school Air Jordan collectors may have another retro-inspired sneaker to cop–now that A Ma Maniére and Nike dropped a new version of the Air Ship, the hallowed kicks that Michael Jordan originally played in, which also served as the inspiration for the iconic Air Jordan 1.
Featuring a Royal accent treatment on a white premium leather base, the newfangled A Ma Maniére Air Ship sneakers feature A Ma Maniére badging on the tongue and classic Nike Air branding on the heel tab.
The shoes are also accompanied by a companion athleisure apparel collection including a special edition French terrycloth hoodie and sweatpants, along with long and short-sleeve t-shirts.
"Drawing a parallel between A Ma Maniére's commitment to amplify impactful stories and the mythical silhouette's origin story, the A Ma Maniére Air Ship is inspired by the deep struggle for the Black and Brown community to constantly prove itself in the face of doubt, adversity and systemic issues, with redemption and validation coming at the cost of countless hours doing the work in silence and anonymity," the brand said in a statement announcing the new kicks.
The A Ma Maniére Air Ships are available for $140 beginning Friday, August 26th, and are limited to 2,300 individually numbered pairs.