These Rolex Daytonas Owned By Paul Newman Are Set To Fetch Millions At Auction
One watch celebrates Newman's win at 24 Hours of Daytona, while the other was worn by the actor during his final race track laps.
(Sotheby's)
Any watch sported by Paul Newman will likely fetch a pretty penny, but the Rolex Daytona is the ultimate Newman accessory. The movie star, race car driver and philanthropist made the iconic luxury watch so popular that certain references are referred to simply as "Paul Newman Daytonas."
In fact, a $17.75 million Rolex "Paul Newman" Daytona Ref 6239 reigned as the world's most expensive watch ever sold before falling runner-up to a $31 million Patek Philippe in 2019. By comparison, these two Newman-owned Rolex Daytonas headed to a Sotheby's auction are a steal.
InsideHook reports that the pair is among a collection over over 300 items assembled by Newman and his wife, actress Joanne Woodward, over their 50-year marriage.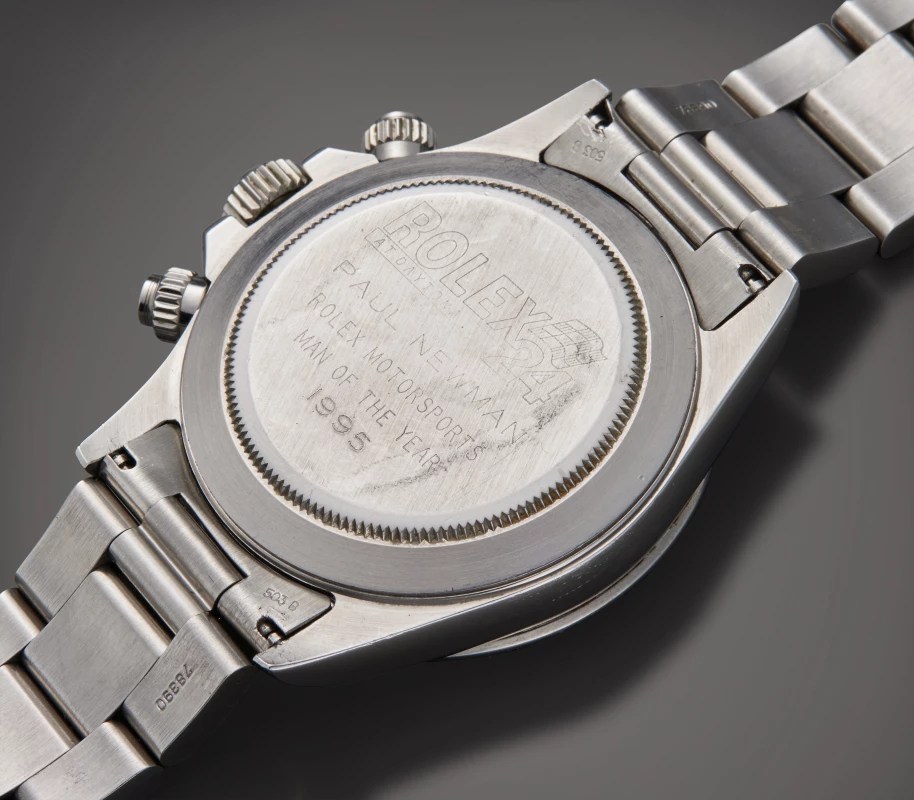 But unlike Newman's record-setting Rollie, the Daytonas on offer are not actually the coveted Paul Newman references. One is a 1993 ref. 16520 "Zenith" Daytona, which was gifted to Newman at 70 years old after he and his team won the GTS-1 class at the 1995 running of 24 Hours of Daytona.
He remains as the oldest driver ever to win the storied endurance in that class, and the feat is commemorated on the caseback: "Rolex at Daytona 24 Paul Newman Rolex Motorsports Man of the Year 1995."
The second is a 2006 Rolex ref. 116519 Daytona, gifted to Newman by Woodward with the inscription, "Drive Very Slowly Joanne." According to Sotheby's, the message on the caseback was meant to remind Newman to keep his hands at 10 & 2 o'clock on the wheel while he put the pedal to the metal.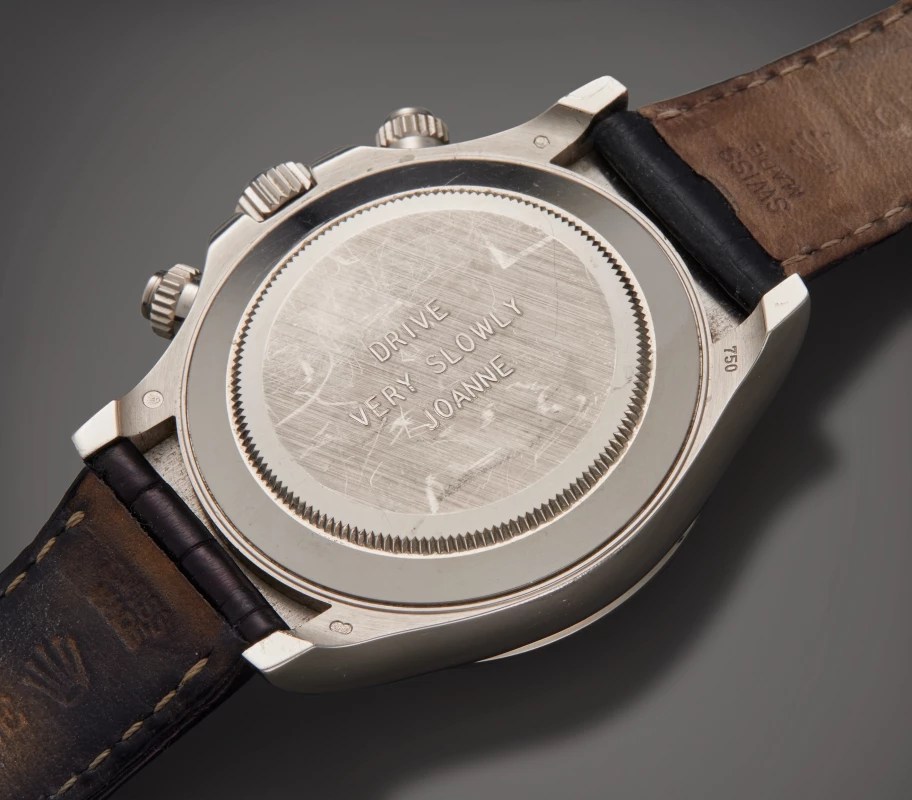 The white and gold bauble was was actually worn by an 82-year-old Newman as he took his final laps in a Corvette at Connecticut's Lime Rock Park. The track closed especially for the Newman Last Racing Laps event in August of 2008 before he died in September of that same year.
Each reference is expected to sell for between $500,000 and $1 million or more on June 9—tap here to learn more.