This Rolex Paul Newman Daytona 'El Limoncito' Could Fetch $1.2 Million At Auction
Go for the gold.
This original-series Rolex Paul Newman Daytona may be nicknamed "El Limoncito," but it's definitely not a lemon.
Produced in 1969, the ultra-rare Rollie boasts one of the three rarest and most desirable Paul Newman exotic dial schemes featured on precious metal Daytonas—a Ref. 6264 chronograph with so-called "Lemon" 18K gold dial, black subdials, and white graphics. (The other two feature champagne dials with black subdials and either gold or black graphics.)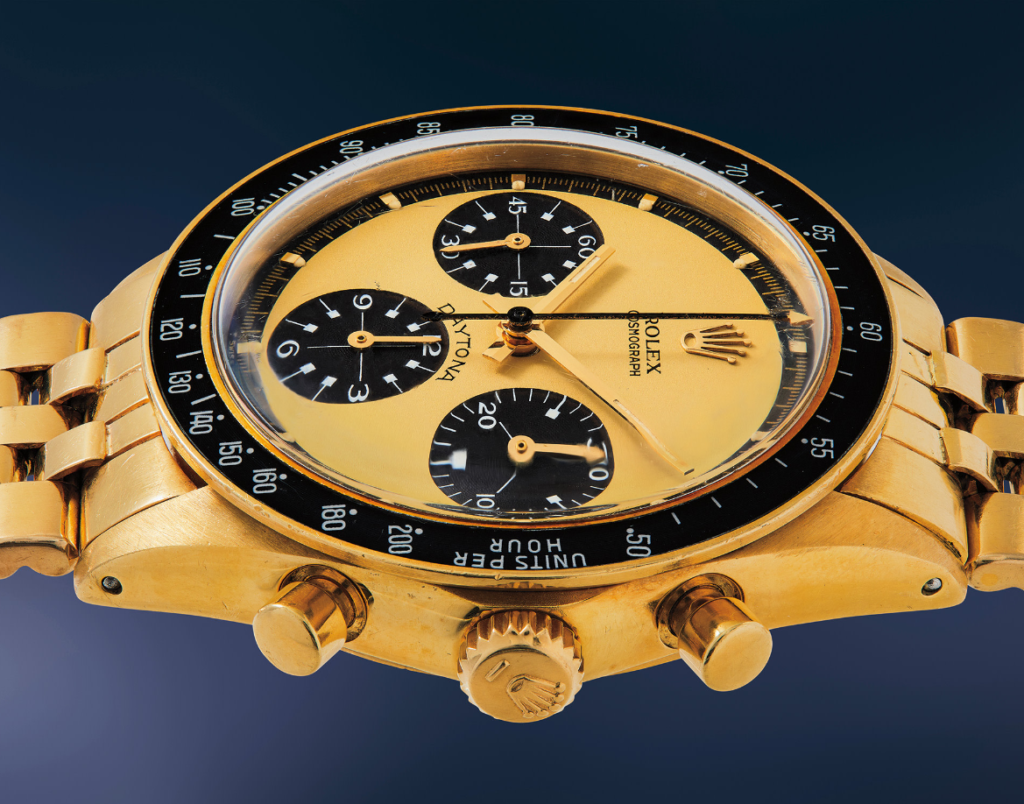 Indicators of authenticity include an original Mark I bezel, and inner caseback stamped with the correct 6241 serial number, and an "Hecho in Mexico" stamp on the bracelet, which relates to its provenance.
The nickname "El Limoncito" is a nod to the Mexican origins of the family who owned this watch since for its entire lifespan. Though crafted to Rolex specifications, the Mexican version of the Jubilee bracelet features solid links, making it much heavier than a hollow-linked, U.S.-made counterpart.
Because of its crown-jewel status within the owner's collection, it was rarely worn and retained near-perfect condition for over five decades.
Phillips is selling "El Limoncito" with a estimated valuation ranging from $620,000-$1.2 million at its upcoming New York Watch Auction: Six event in New York from June 11-12.
Other top-end timepieces on offer include a platinum 2019 George Daniels Anniversary (valued $500,000-$1 million), an pink gold 2001 Patek Philippe ($300,000-$600,000), and a platinum 1999 F.P. Journe ($300,000-$600,000). Click here to browse all lots.