Here Are the Top 10 Most Expensive Watches of 2018, Ranked
These gorgeous rare timepieces were the priciest watches auctioned off by Christie's in 2018…which is your favorite?
Christie's
In 2018 Christie's auction house marked 25 years in a row as the biggest mover in high end jewelry sales. Its top-selling watches for the year are testament to why Christie's has stayed on top. 
Ranging from $566,000 to $3.2 million, these 10 stunning examples of the watchmaker's art are dominated by luxury Swiss designer Patek Philippe, but the more well-known Rolex appears as well. Some watches—such as a rare stainless steel Rolex dating from the 40s—clearly had huge historical value. 
Others, such as the platinum Patek Philippe, were premium timepieces when they left the watchmaker's studio and have only grown in value over time. 
Christie's made nearly a half-billion dollars in jewelry sales alone in 2018 and set a record for scotch sales with a $1.5 million bottle of Macallan 60. 
With some excellent quotes from Business Insider, we've listed Christie's 10 biggest sellers in 2018, in reverse order.  
10. Richard Mille, $566,014
Designed and signed by Richard Mille, this rare platinum and baguette-cut, diamond-set tourbillon wristwatch sold for a cool $566,014.
9. Patek Philippe, $614,766
A unique Patek Philippe chronograph wristwatch, 18k white gold and diamond-set with a degradé black dial, brought in $614,766.
8. Patek Philippe, $668,862
This Patek Philippe 18K gold perpetual calendar chronograph watch with moon phases and a tachymeter scale sold for $668,862.
7. Patek Philippe, $708,500 
Made in 1930, this 18K gold cushion-shaped Patek Philippe wristwatch sold for $708,500.
6. Rolex, $732,500
A truly timeless design, this 1969 stainless steel chronograph Rolex wristwatch with a Paul Newman mark went for $732,500.
5. Patek Philippe, $753,277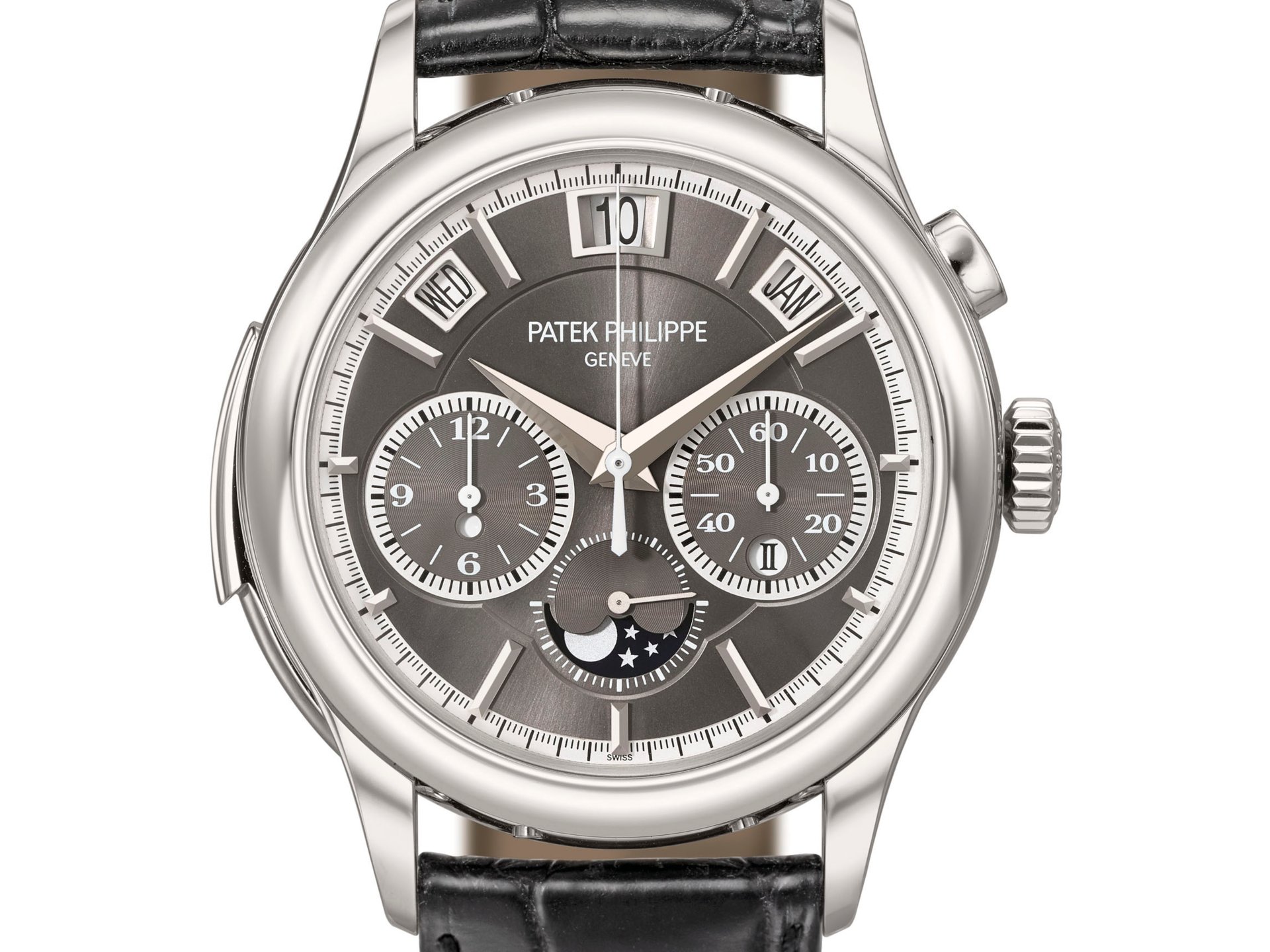 Stacked with impressive features like a minute-repeating instantaneous perpetual calendar, leap year indication, day and night display modes, and moon phases, it's no wonder this platinum Patek Philippe auctioned for $753,277.
4. Patek Philippe, $912,500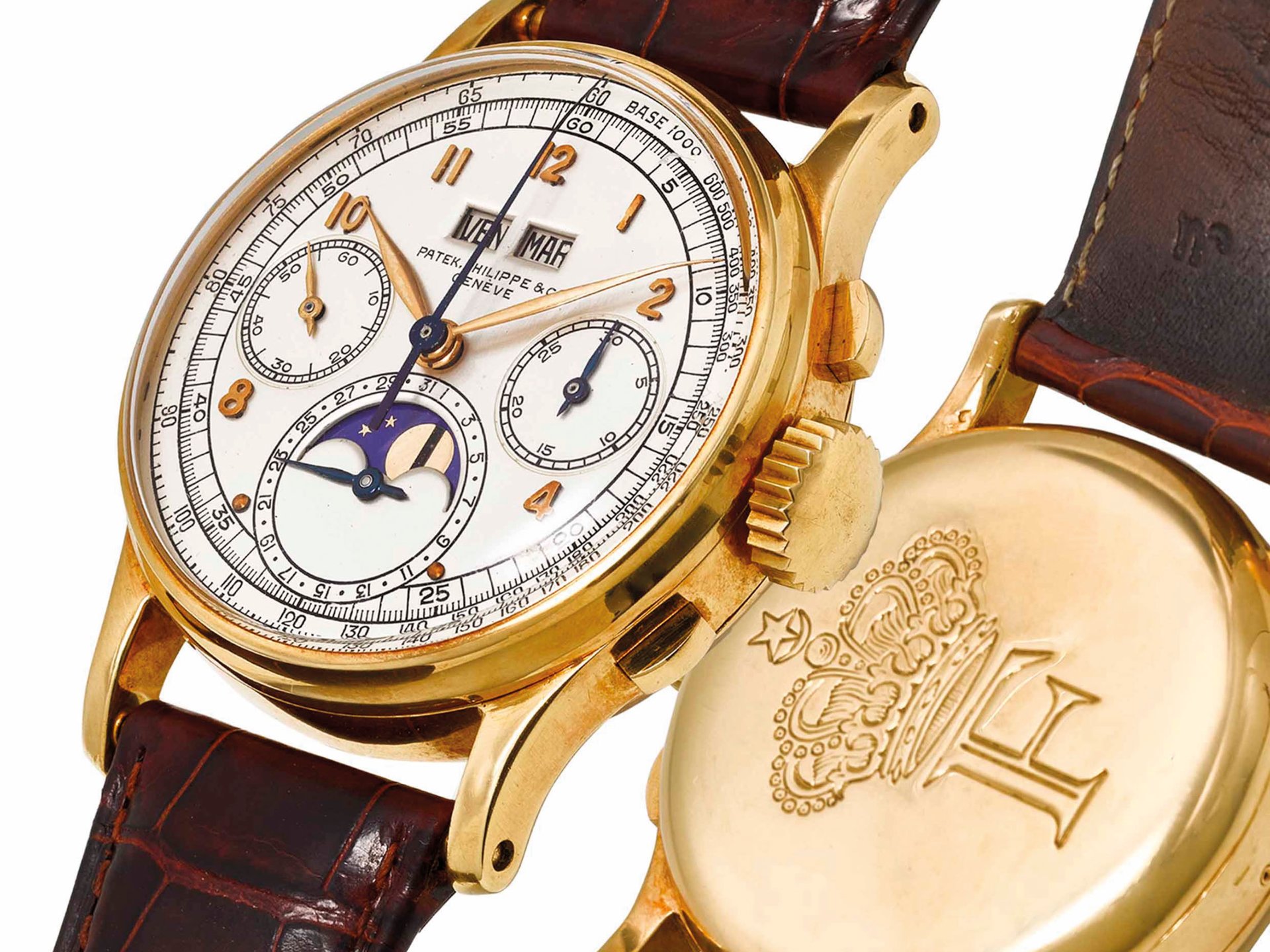 A fine, 18K gold Patek Philippe perpetual chronograph wristwatch from 1944 auctioned for $912,500.
3. Rolex, $1,068,500
This rare early stainless steel Rolex wristwatch, with a gilt explorer dial, automatic time, and center seconds, sold for $1,068,500.
2. Rolex, $1,572,500
An officially certified chronometer, 18K gold Rolex with a triple calendar, star dial, and moon phases, this watch proved to be a big ticket item when it brought in $1,572,500.
1. Patek Philippe, $3,234,905
The year's most expensive watch sale at Christie's, an 18K gold Patek Philippe chronograph watch, signed by Philippe and featuring a perpetual calendar and moon phases, went for a whopping $3,234,905.