These Are the Top 10 Places to Retire in 2019, Ranked
Start making plans today.
Getty Images
At some point just about every adult stops and wonders about retirement. Will they be able to? If they do, where will they go? Because let's face it, plenty of people hit 65-70 and decide wherever they live just doesn't do it for them (and maybe never has). 
International Living (IL) gets a lot of questions about the best places to retire abroad. So each year they build an Annual Global Retirement Index for retirees looking to get the hell out of Dodge and live the good life—usually some place warmer and more tropical than wherever they're from.
IL claims their index is "the most comprehensive and in-depth survey of its kind." More details about how they compile their choices below:
A vast amount of hard data goes into the Index. It's a distillation of every pertinent and measurable fact our scouts and experts can lay their hands on. And it reflects the experience of every expat who has contributed to International Living since the publication of our first issue, 40 years ago.

But don't think of it as a mere number-crunching exercise. At its heart lies the good judgement of our far-flung editors and correspondents. We didn't create this Index for it to be a purely objective resource. Yes, it is built on hard facts.

But its power—its utility—lies in what we recommend you do with them. In other words, we bring our team's good judgement to bear on the question: Where should I go? We share with you their measured opinions and recommendations. We don't just tell you what the situation is on the ground—we help you figure out what it means for you.
Looking at their choices, it's pretty clear they know what they're doing.
If the end of working 9 to 5 is around the corner and you're looking for a place to live in sunlit leisure, read on to see what International Living's research says are the perfect 2019 retirement destinations…
10. Spain
Spain is like the Florida of Europe, but without hurricanes and 19-foot pythons (and don't even get started with "Florida man"). It has gorgeous beaches, pleasant weather, and first world amenities. 
Bone up on your Spanish if you're going to live outside big cities like Madrid, but English-speaking expatriates tend to live around beaches, so that may not be much of an issue.
9. Thailand
According to International Living, Thailand "is a country that has never been colonized by any Western or European countries, so Thai culture is untouched, rich, and ancient. What's more, it's ideal for expat living." 
Then there's the cost of living, which is damn low. According to IL, rent in Thailand "can be as little as $400 per month for a modern studio apartment," and "Utility bills are also significantly cheaper. Imagine paying a monthly water bill that is only $32." That's just three toilet flushes' worth of water in many US cities.
8. Peru
There's a pretty consistent sunny, sandy theme to these retirement destinations. Peru fits, with glorious beaches, mountain vistas, and according to one retiree contributor to International Living, "300 days of sunshine a year." 
Additionally, a "couple can easily live on a budget of less than $2,000 a month in most regions of the country." Be right back, time to get that passport in order. 
7. Portugal
" tml-render-layout="inline
An IL contributor writes that the Portuguese make a "sincere effort to make visitors and expats feel welcome," which is especially important to retirees, who are often moving from a home country or neighborhood where they've lived for decades. 
In addition to the welcoming attitude, though, "Portugal is the second least expensive country in Europe, after Bulgaria." That means that "You can live a comfortable, although not extravagant, lifestyle for about $2,500 a month," according to International Living.
6. Colombia
" tml-render-layout="inline
One of Colombia's big draws is the weather, which is, quite simply, perfect. If you like spring-like conditions year-round, start looking into this South American country. In addition to climate, the country has an excellent healthcare system and—another consistent theme—a low cost of living. 
International Living says that "once they arrive, retirees are discovering they can stretch their retirement dollars." On top of that, IL reports Colombians are "warm, welcoming" people.
5. Malaysia
" tml-render-layout="inline
Like so many of these countries, Malaysia is notable for its extraordinarily beautiful weather and countryside. A plus for English speakers is that it's the "unofficial" first language of the country, says an IL contributor. 
Add a cost of living so cheap it's almost absurd—a couple can reportedly live in one big city on a mere $1800 a month—and it's easy to see why Malaysia is a no-brainer as an ideal retirement destination.
4. Ecuador
" tml-render-layout="inline
As usual the weather is a factor when it comes to Ecuador—International Living's correspondent writes that "some of the best weather on the planet" is found there. 
Certain predictable reasons also factor in like affordability and friendly locals, but another plus is, according to IL, there "are over a dozen places spread all across the country where you can find North Americans enjoying the laidback lifestyle." If you're fine with moving away from it all but still want to hear familiar voices sometimes, it's the place to be.
3. Mexico
It's probably no surprise that Mexico appears on this list, its beauty and perfect weather are known quantities around the world. The country is pretty much teeming with expats from everywhere as a result. 
But as IL notes, the "cost of living is notoriously low," and in some places "a wonderful life can be had for the price of one monthly Social Security check." Don't believe it? Apparently there are parts of Mexico where a retired couple can easily get by on $3000 USD a month, max—and that includes housing and healthcare costs.
2. Costa Rica
At this point take the typical pluses—low cost of living, great weather—for granted where Costa Rica is concerned. Many looking for a peaceful retirement spot may not know that that the little Central American nation is referred to as "Switzerland of Central America." 
According to IL, "Costa Rica has a stable democracy and a peace-loving culture. They abolished their army in 1948 and pledged that budget to education and healthcare." So you have all the usual elements that make for an ideal retirement destination and a notably peaceful, easy place to settle down.
1. Panama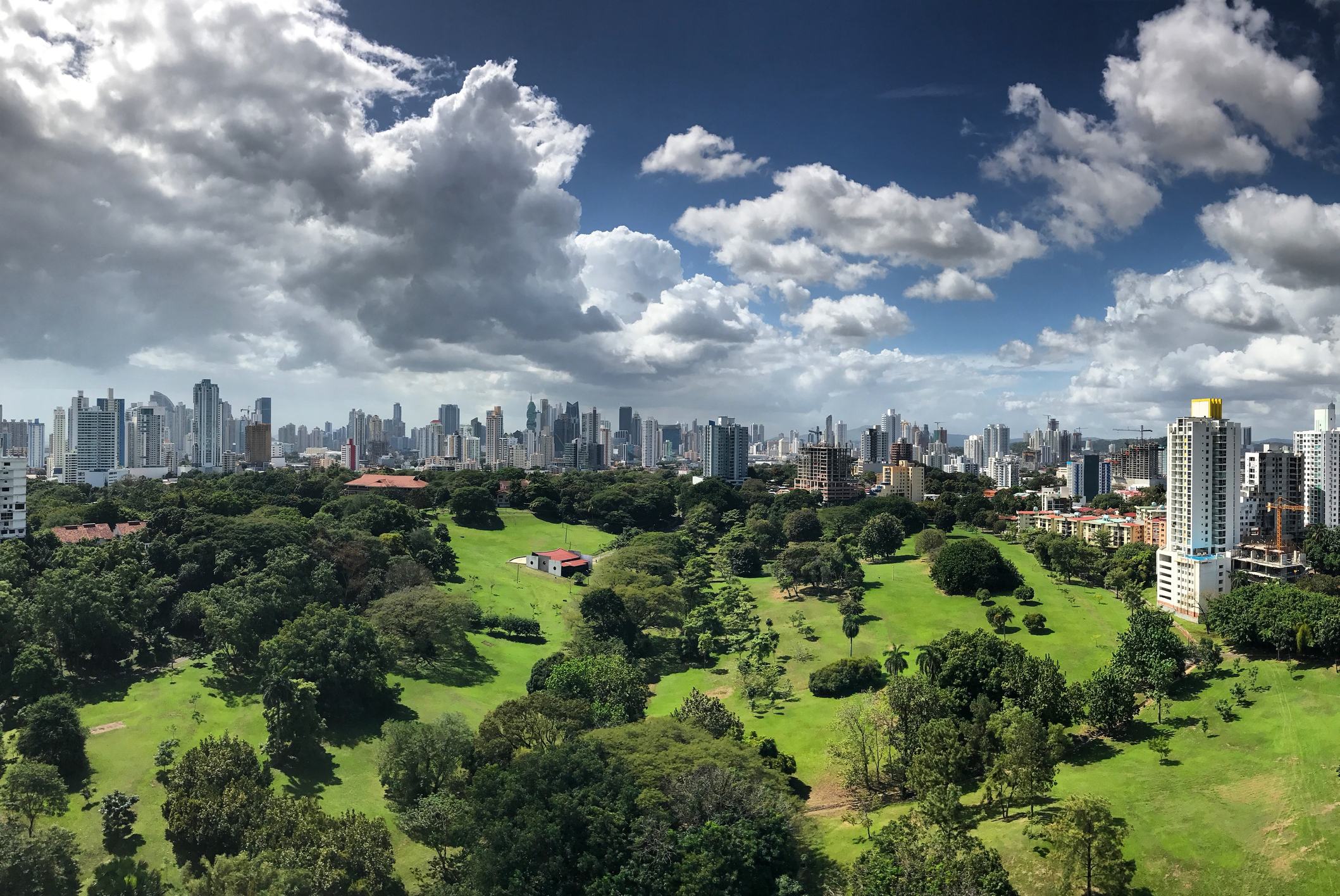 Basically, the tiny country of Panama—not coincidentally, it's Costa Rica's immediate neighbor to the south—has it all. International Living reports: "Panama is warm and tropical, but completely outside the hurricane belt. The currency is the U.S. dollar. The tax burden is low. And there's a large English-speaking population—including a cadre of excellent doctors." 
On top of all that, there's the capital, Panama City, a cosmopolitan destination where you can pretty much access any of your favorite forms of entertainment from home. 
The upshot of this list is there are many more choices than retirees might realize when it comes to finding that perfect place to land, and none of them require owning a parka or a snow shovel. Sorry, Canada.