Here Are the Top 10 U.S. Airports Most Likely to Cancel Your Flight
Maybe stay away from LGA.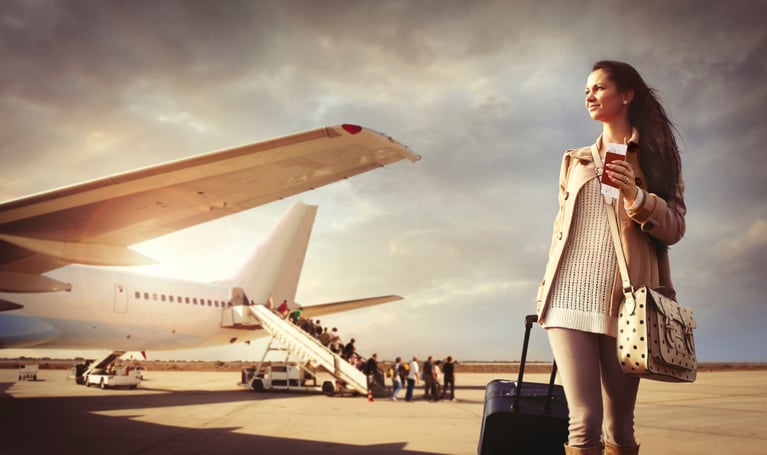 Getty Images
The best thing about LaGuardia is it's closer to New York City than JFK. So if you're flying into the City that Never Sleeps, landing at LGA will put you closer to the heart of it all. 
But that's about it. A new list from InsureMyTrip, a site about—obviously—travel insurance, listed 75 U.S. airports by their likelihood of canceling flights and when all the Dept. of Transportation statistics were crunched, one was a clear winner: LaGuardia.
The stats were culled from any airport with over 18,500 flights in 2018. While the cancellation rate in most U.S. airports is a modest 1.62%, at LGA it's been 4 percent. 
That's bad enough, but LaGuardia was the champ in this unfortunate competition last year. Here are the top 10:
LGA New York, NY: LaGuardia
ORF Norfolk, VA: Norfolk International
CHS Charleston, SC: Charleston AFB/International
ROC Rochester, NY: Greater Rochester International
PHL Philadelphia, PA: Philadelphia International
EWR Newark, NJ: Newark Liberty International
PVD Providence, RI: Theodore Francis Green
DCA Washington, DC: Ronald Reagan Washington National
RIC Richmond, VA: Richmond International
RDU Raleigh/Durham, NC: Raleigh-Durham International
Where do you want to be to ensure you have a better than average chance of actually getting to where you want to go on time? Salt Lake City International, SLC. 
Perhaps the most surprising ranking was Atlanta's massive Hartsfield-Jackson Atlanta International (ATL), which clocked in at no. 70. Shockingly, if you end up at Hartsfield, there's a good chance you'll get out again. 
LaGuardia is undergoing numerous improvements to the tune of a billion dollars. It'd be nice to think that might lead to a fix for this problem, but you'll probably still need to be prepared to settle in with some snacks for an extra long wait the next time you end up there.