Upgrade Your Home Office With These Steelcase x Frank Lloyd Wright Desks
The stylish collection draws on 1930s pieces from the legendary architect.
When your reference material is a series of iconic designs from famed architect Frank Lloyd Wright, you can be sure your home office is about to undergo a major, ultra-stylish upgrade.
Michigan furniture designer Steelcase teamed up with the Frank Lloyd Wright Foundation to debut a new line of handsome, well-appointed furniture that brings new meaning to the "retro-meets-modern" aesthetic.
The collection draws on designs crafted by Wright in Racine, Wisconsin for the S.C. Johnson Administration Building, yet the line of desks and chairs looks every bit as fresh and crisp today as it did in the 1930s.
The building also held pieces of the original Racine Collection, and the current iteration features some helpful design upgrades while staying true to Wright's original vision.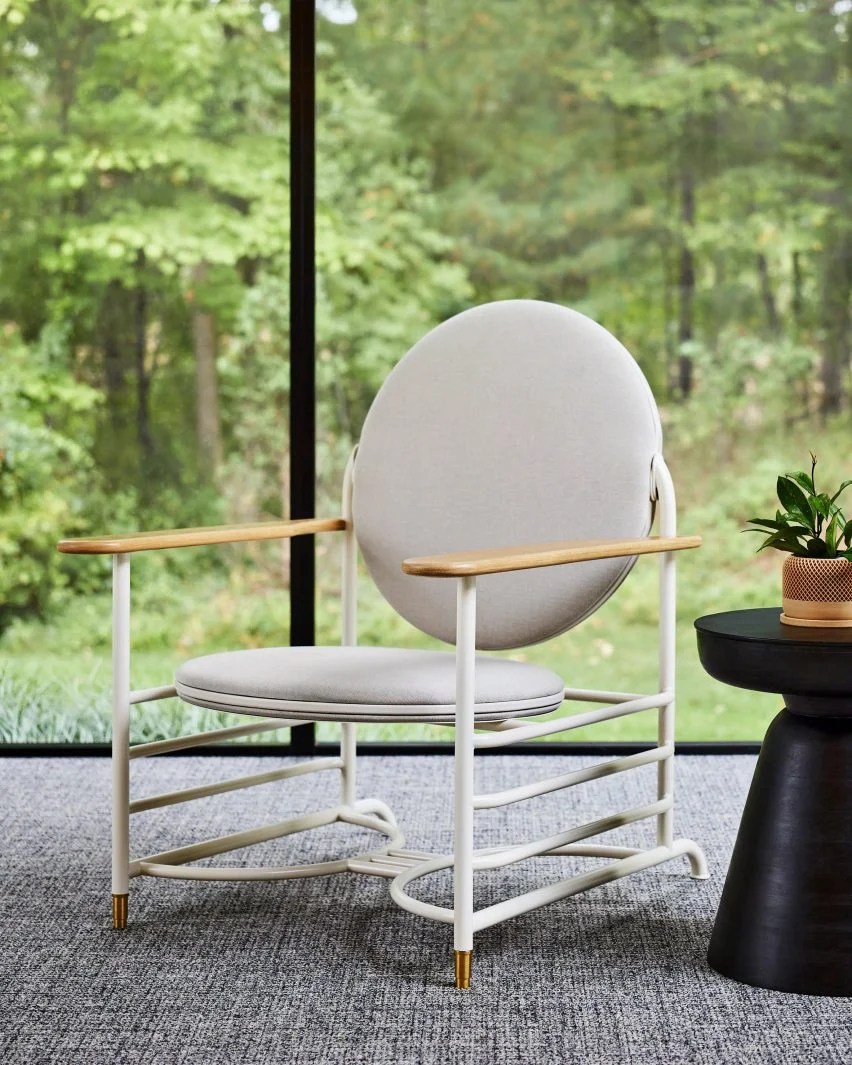 For instance: The chairs now boast four legs, rather than three, and were revamped with a larger size for today's American man.
The Steelcase x Frank Lloyd Wright Collection also features a lounge chair, as well as the Signature Guest Chair (priced at $2,084) and the Racine Signature Desk and Executive Desk (available for $9,750 and $4,719, respectively).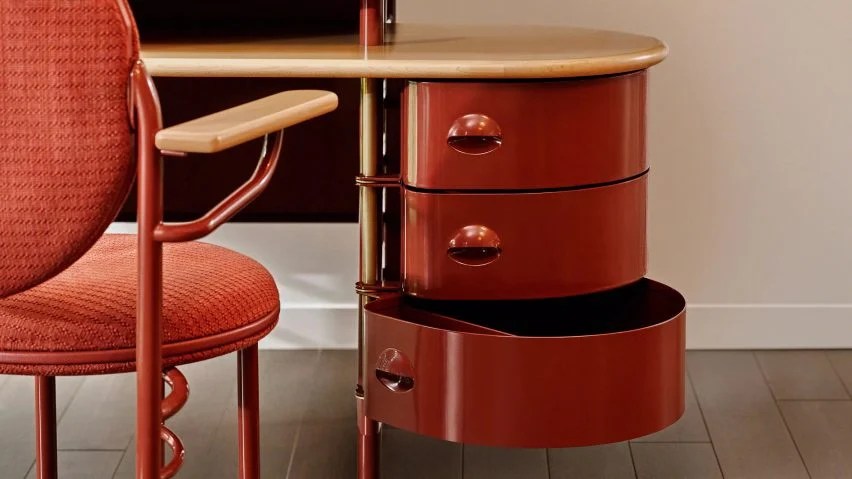 The Racine Red design in particular is visually striking and a faithful homage to the first collection of Wright's Racine designs, while the office furniture is also available in sleek Black and Walnut hues.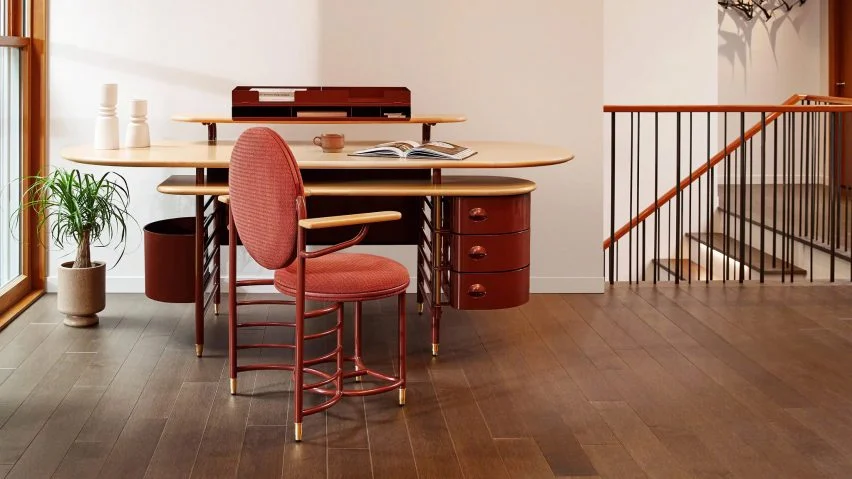 For true-to-form recreations of iconic original designs by a famed architect, the chair and desk options are priced accordingly–as in, an investment for your home office.
But with the rise in Work-From-Home set-ups, suffice to say that it could be the best home office upgrade you make for years to come.