Urwerk Unveils Titanium 'Magic T' Watch
The $65,000 UR-100V is a minimalist, metallic collector's item.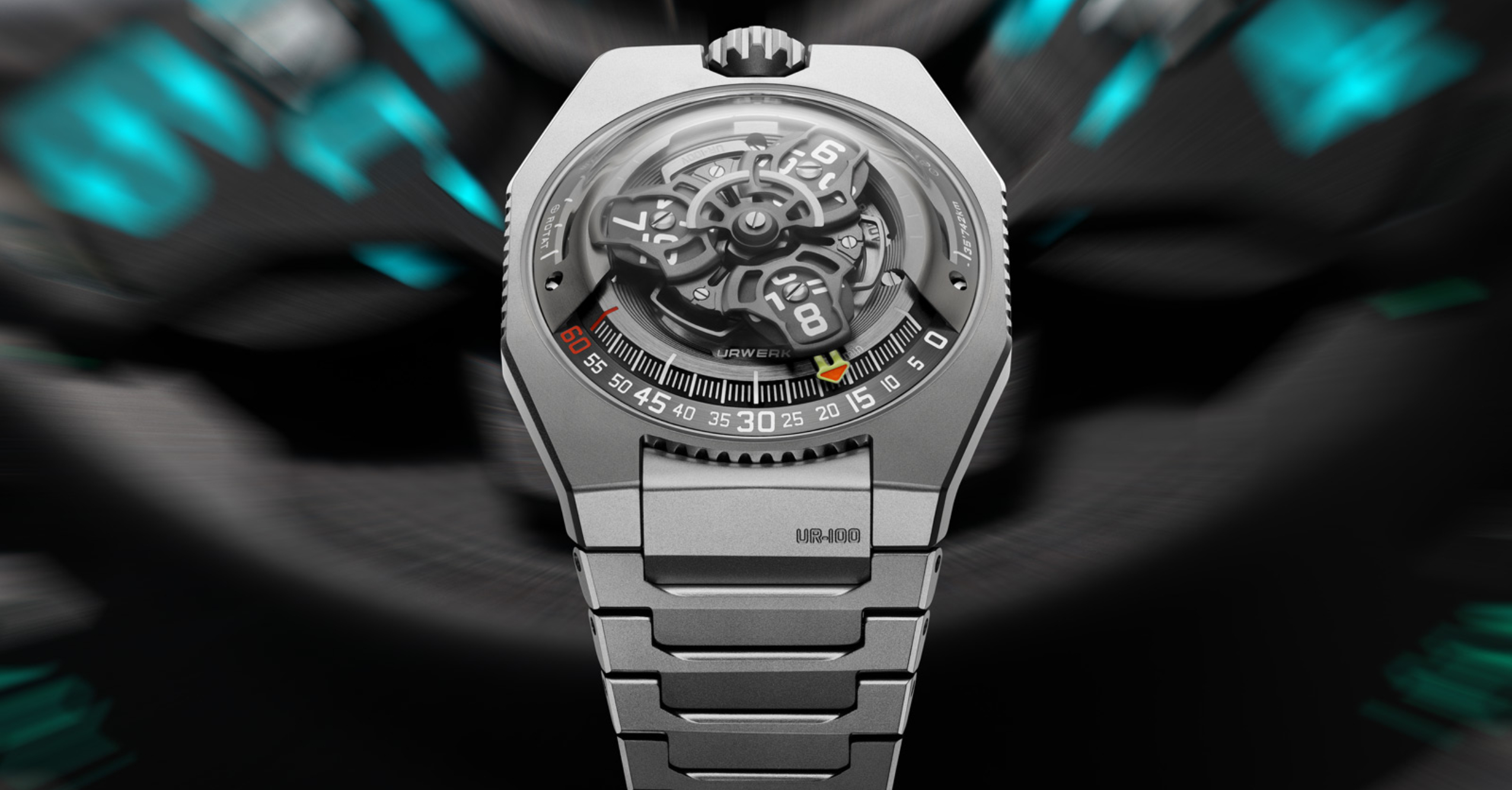 (Urwerk)
Just when you find it impossible for the horology masters at Urwerk to do anything more impressive than the jaw-dropping array of watches they've already released, they go and do it again.
In this case, that means an all-new titanium edition of the Urwerk UR-100V, this time dubbed the "Magic T," in a nod to its sleek titanium build.
The watch itself boasts the classic hallmarks of Urwerk's impossibly detailed timepieces, including a wandering hours system that displays hours and minutes in a carousel function.
Perhaps surprisingly, the UR-1OOV Magic T features a more classic 41mm case diameter, but that's where the similarities to other monochromatic watches end (and that's not a bad thing for collectors who crave variety).
The bracelet is relatively minimal, with 32 sanded and shot-blasted titanium links, but again, that's where the similarities to other titanium or stainless steel watches taper off.
Of the UR-100 series, the watchmaker says it "takes us on a journey through both time and space, merging two concepts at the very core of Urwerk."
The titanium timepiece is outfitted with Urwerk's precise automatic UR 12.02 movement (outfitted with a Windfanger airscrew), and features a 48-hour power reserve.
Accordingly, it should come as no surprise that this next-level attention to detail comes with a price (and the requisite scarcity). Visit Urwerk now to score yours (if you've got about $65,000 to spare).