The World's Rarest Rolex Daytona Is Going Up For Auction
It is expected to sell for more than $3 million.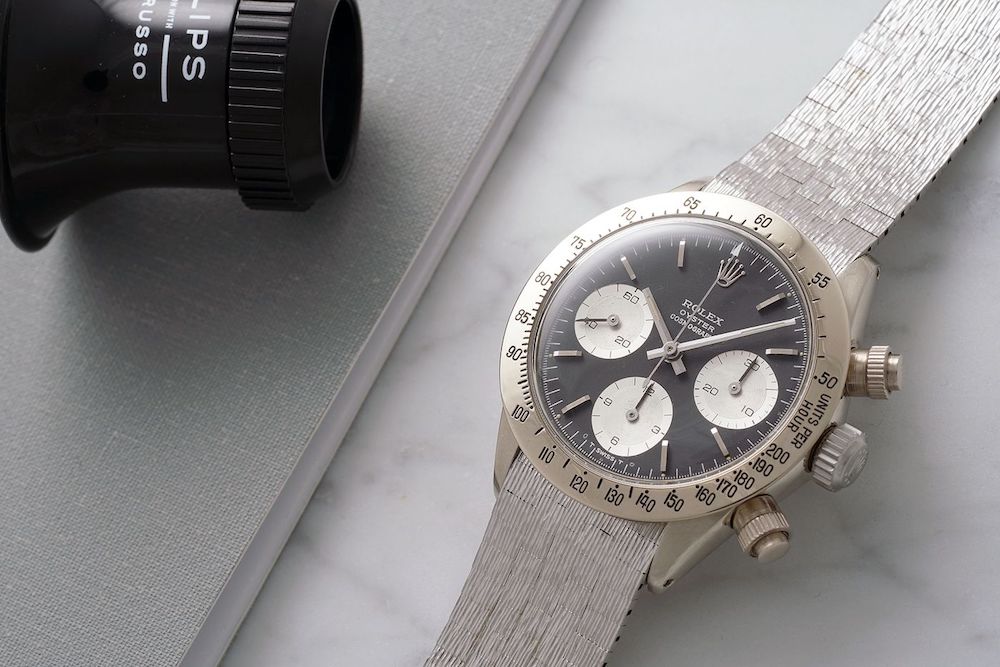 Phillips auction house got its hands on another exceedingly rare timepiece: a Rolex Daytona made in white gold, believed to be the only of its kind.
The model is already prized in its usual medals: stainless steel and 14-karat yellow gold. But this watch, made by special order in Germany in 1970, is projected to go for over $3 million.
Collectors have even dubbed it "The Unicorn" for its rarity.
The case and dial are said to be in near perfect condition, the strap is also in white gold and the crown is made in contrasting stainless steel rather than white gold.
Precious little is known about its manufacturing, adding to its allure. 
"Our best guess, based on other unique pieces that have resurfaced, is that it was a special order, placed on behalf of one the boutique's most exclusive clients—someone with means, obviously, and enough influence that Rolex would deviate from its modus operandi," writes Phillips.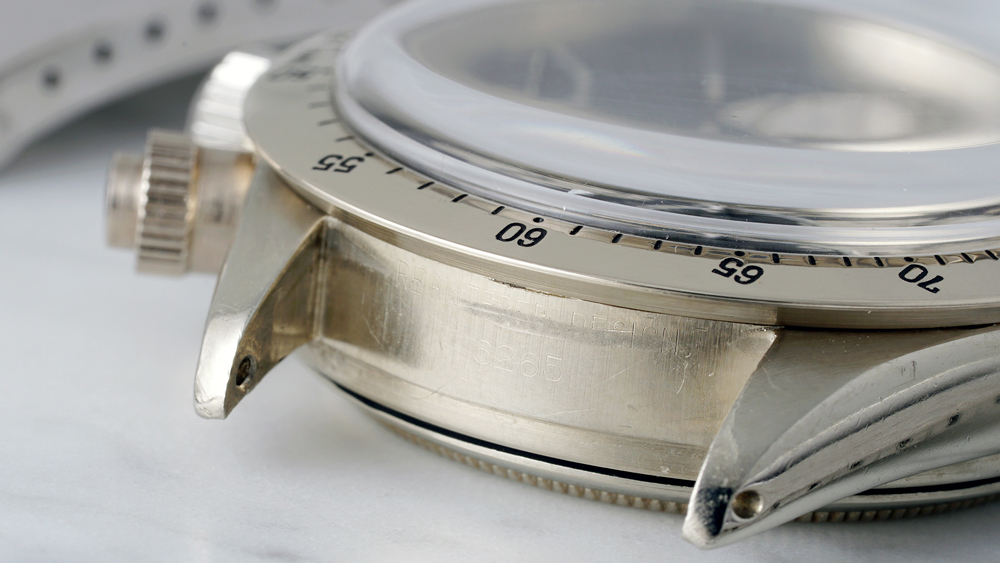 It was most recently in the possession of one of the world's great watch collectors John Goldberger. He once said he would never sell this one.
Although it won't break records. That distinction goes to the Rolex Daytona owned by Paul Newman that Phillips auctioned off for over $17 million, the most expensive ever sold.
The white-gold Cosmograph Daytona, or "The Unicorn," will be on auction May 12.