This Capri Photo Book Is the Next Best Thing to Being There
Dream vacation, Italian style.
Assouline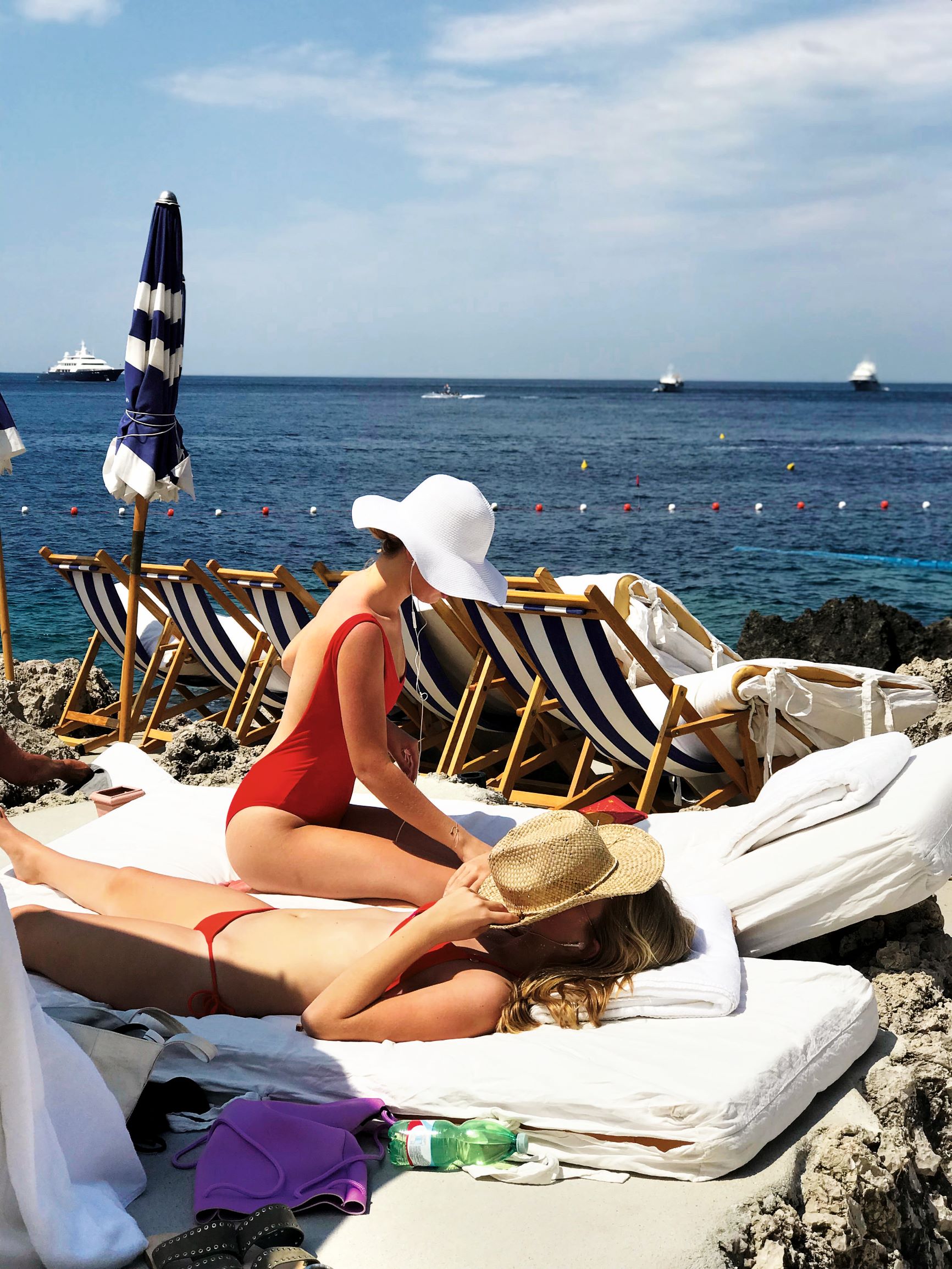 'Coffee Dolce Vita'
Rarely does a book capture a unique destination as perfectly as Capri Dolce Vita from luxury publisher Assouline. Over the course of 272 pages adorned with over 200 images, author Cesare Cunaccia brings thec island and its colorful history to life. Cunaccia, a writer, lecturer, curator, and journalist, was editor at large for Vogue Italia and L'Uomo Vogue as well as the antiques consultant for Architectural Digest Italy, and he seems to know his subject intimately. 
Cunaccia traces Capri's status as a retreat for the well-heeled back to the height of the Roman Empire, and proceeds to encompass such figures as French New Wave film director Jean-Luc Godard, who used it as the setting for his 1963 film Contempt; literary icons like Oscar Wilde and Graham Greene; designers such as Valentino and Giorgio Armani; jet-setters such as the Duke and Duchess of Windsor and Jacqueline Onassis; celebrities like Audrey Hepburn and Clark Gable; and their modern-day counterparts who frequent it still. 
https://www.instagram.com/p/B-AZ0onBiw_
"Capri is an accumulation and an oxymoron," Cunaccia writes. "An entity with precise and elusive contours. A rock–solid certainty veined by a net of questions, mysteries, and doubts…. [It] is demanding and folksy. Insular and cosmopolitan. A supranational melting pot that is constantly evolving." In a word, Capri, he declares, "is modern. Modern in constitution, in the ability to be outrageously, provocatively visionary."
Fitting enough, as a number of visionaries have sunned themselves there over the years, though not all have embraced the constant evolution Cunaccia expounds upon. 
As one of the most impressive, legendary Italian playboy-industrialist Gianni Agnelli, once the chairman of Fiat, Ferrari's former parent company, had lamented: "I used to go [to Capri] when the contessas acted like whores, but I don't go now that the whores act like contessas."
Capri by Sea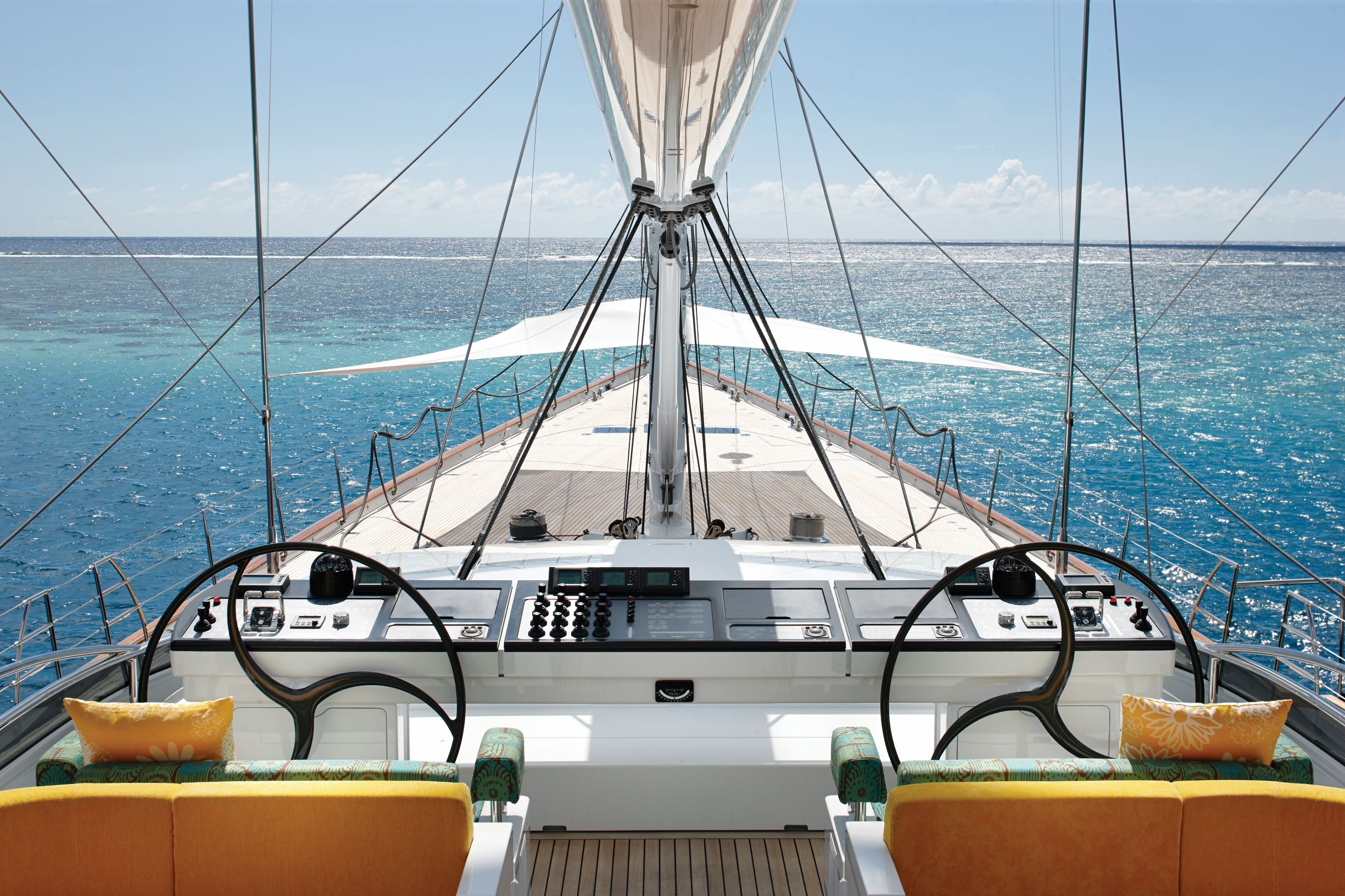 For decades, Capri has been a popular honeymoon and romantic destination, with its combination of natural beauty, world-class accommodations and of course culinary options that stand out even amongst the numerous offerings elsewhere in Italy. 
There are countless day trips on offer to explore the island, but if you're going to reward yourself with five-star accommodations and culinary offerings, we highly recommend chartering a yacht of your own to properly experience all that Capri has to offer without sacrificing any luxury or comfort. 
If you want to go ultra high-end, just follow the lavish example set by Kylie Jenner. For her 22nd birthday, the billionaire social media personality and entrepreneur reportedly chartered the 300-ft. superyacht Tranquility, which can accommodate about two dozen guests, for a floating party off the coast of Capri. Most major yacht brokerages will have charter vessels, such as the Mondango 3 from Burgess yachts, a stylish 185-ft. sailing superyacht built by Alloy Yachts of New Zealand, available in the Mediterranean. 
Furthermore, most of the elite hotels can probably arrange for a private helicopter to bring you to the island or return you to the Amalfi Coast, ensuring that your entire Capri experience is of unrivaled luxury and comfort from beginning to end. Simply put, Capri has been the luxury escape of choice for the wealthy for thousands of years, and it doesn't appear to be losing that title anytime soon.
—Keith Gordon