Here's Why A Nova Scotia Road Trip Should Be On Your Travel Bucket List
Lobster, lighthouses, breweries, whale-watching, luxury lodges and rugged landscapes galore.
When the heat of August starts to get unbearable we think about heading north of the border. Ditto in autumn when the foliage begins to astonish the eye. There's something particularly appealing about a road trip where each stretch of miles brings down the exterior temperature by a degree, while the fall colors get exponentially more exciting later in the year. New seasonal, high-speed, luxury ferry service from Bar Harbor, Maine to Yarmouth, Nova Scotia makes for a very pleasant and efficient excursion with a destination that's extremely appealing in a number of ways.
With over 8,000 miles of stunning seacoast, Nova Scotia is an unspoiled sanctuary of craggy cliffs, lush valleys, six UNESCO sites including three UNESCO World Heritage Sites and two biospheres, the world's highest tides, and a burgeoning craft beer and wine scene—not to mention lobster galore.
On our last trip to Nova Scotia the seasonal high-speed CAT Ferry that runs between the two towns wasn't yet up and running, which required many more hours of driving to reach Atlantic Canada. Now that Bay Ferries has the CAT fully operational, the journey from Maine to N.S. clocks in at just under three hours, and its an enjoyable experience all the way.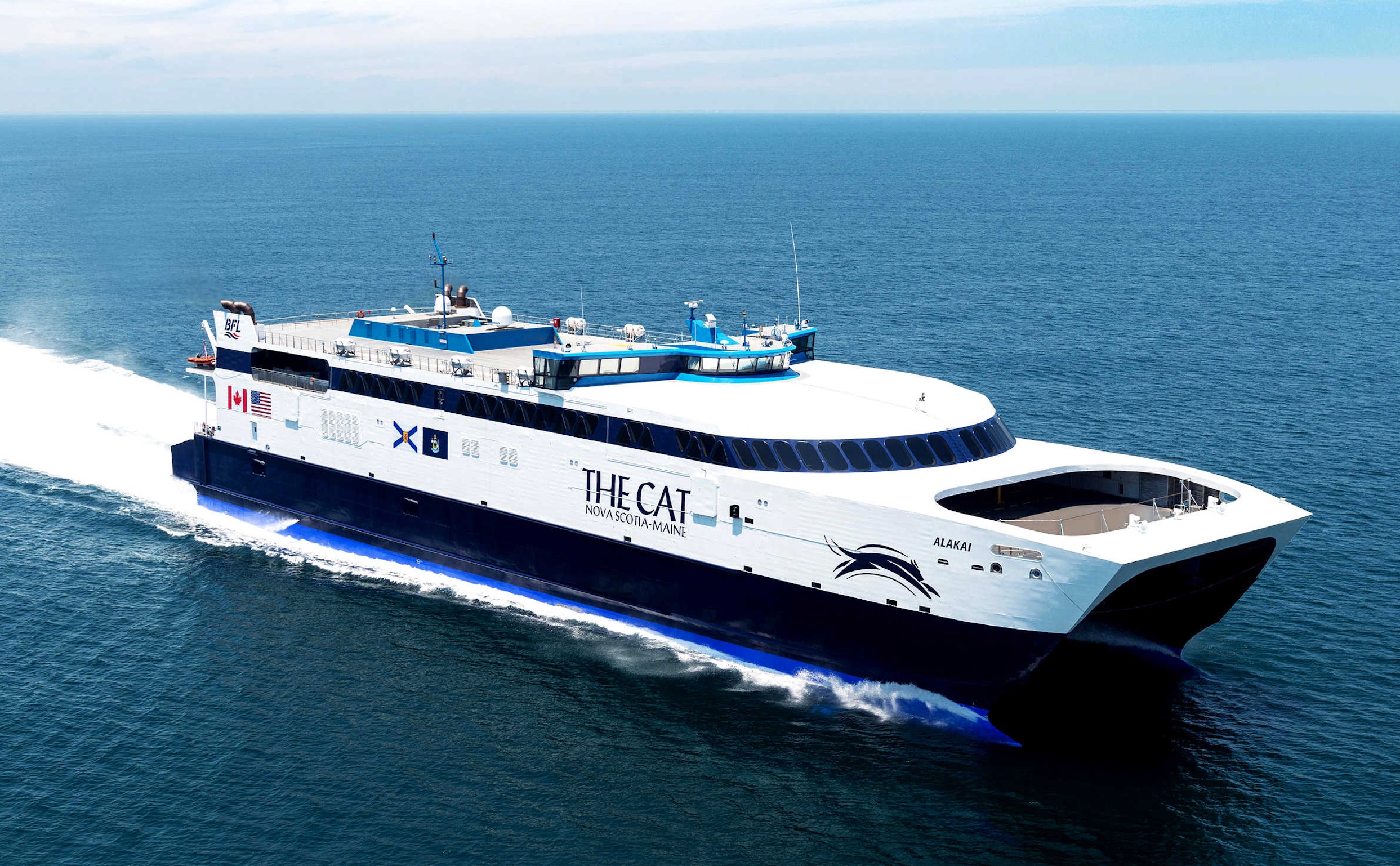 The ferry itself, a high speed catamaran with plenty of vehicle storage, is so comfortable that you arrive in time for dinner feeling relaxed and refreshed. The food and drink available on board is a cut above what you normally find on ferry service, and the loading and unloading process is smooth and efficient while the staff and crew are welcoming and helpful.
Nothing in Atlantic Canada compares to the five-star Trout Point Lodge, our main base of operations for this excursion. Nestled in a UNESCO Biosphere Reserve, and only 45 minutes from the Yarmouth ferry terminal, the rustic luxe property on 100 acres with private frontage on both the Tusket and Napier rivers is a fly-fisherman's paradise and appeals to all lovers of rugged elegance.
"We offer luxury, locally-inspired fine dining and wilderness experiences that immerse our guests in the soothing calm of our pristine natural surroundings," says Trout Point Lodge co-owner and innkeeper Patrick Wallace, who purchased the property in 2018. "And we have a great wine list too. Imagine the soothing effect of being alone with your loved one amidst unspoiled nature, with no noise but the sounds of the river and the rustling of the wind through the trees."
He notes, "Add a gourmet picnic basket and a bottle of champagne and you start to feel what Trout Point Lodge is about—luxury meets culinary and wilderness in a unique offering." Guided activities are a big part of the Trout Point Lodge experience and focus on mindfulness and wellness. "We love to explore the intricacy of our wilderness environment with activities such as mushroom walks, flora and fauna focused guided hikes, and of course stargazing, which many guests tell us is a highlight of a stay. On clear nights the expanse of stars is an unforgettable experience," Wallace adds.
With wood-burning fireplaces and wood stoves throughout the property, a wood-fired sauna and hot rub perched on the river banks, a grand main lodge with twin stone fireplaces and a well-equipped bar, there are no televisions, room telephones, or even keys at this Hemingway-esque retreat—you don't need them and wouldn't want them anyway in this idyllic setting.
The restaurant, also located in the main lodge, serves up Michelin-quality meals and is a draw in and of itself. "Each dish is made from scratch and every ingredient is hand-picked—you will never see a foodservice company truck parked outside Trout Point Lodge," the property proudly notes. The kitchen, they add, "deftly creates food brimming with flavor and subtlety,"
Its high-end interpretation of Atlantic Acadian cuisine is "distinguished by the finest regional products, intertwining local seafood, organic ingredients, wild woodland delicacies, and produce from the gardens to create an unforgettable dining experience founded on principles of sustainability," Trout Point Lodge notes. That's in addition to the Award of Excellence from Wine Spectator magazine it has held for nearly 15 years.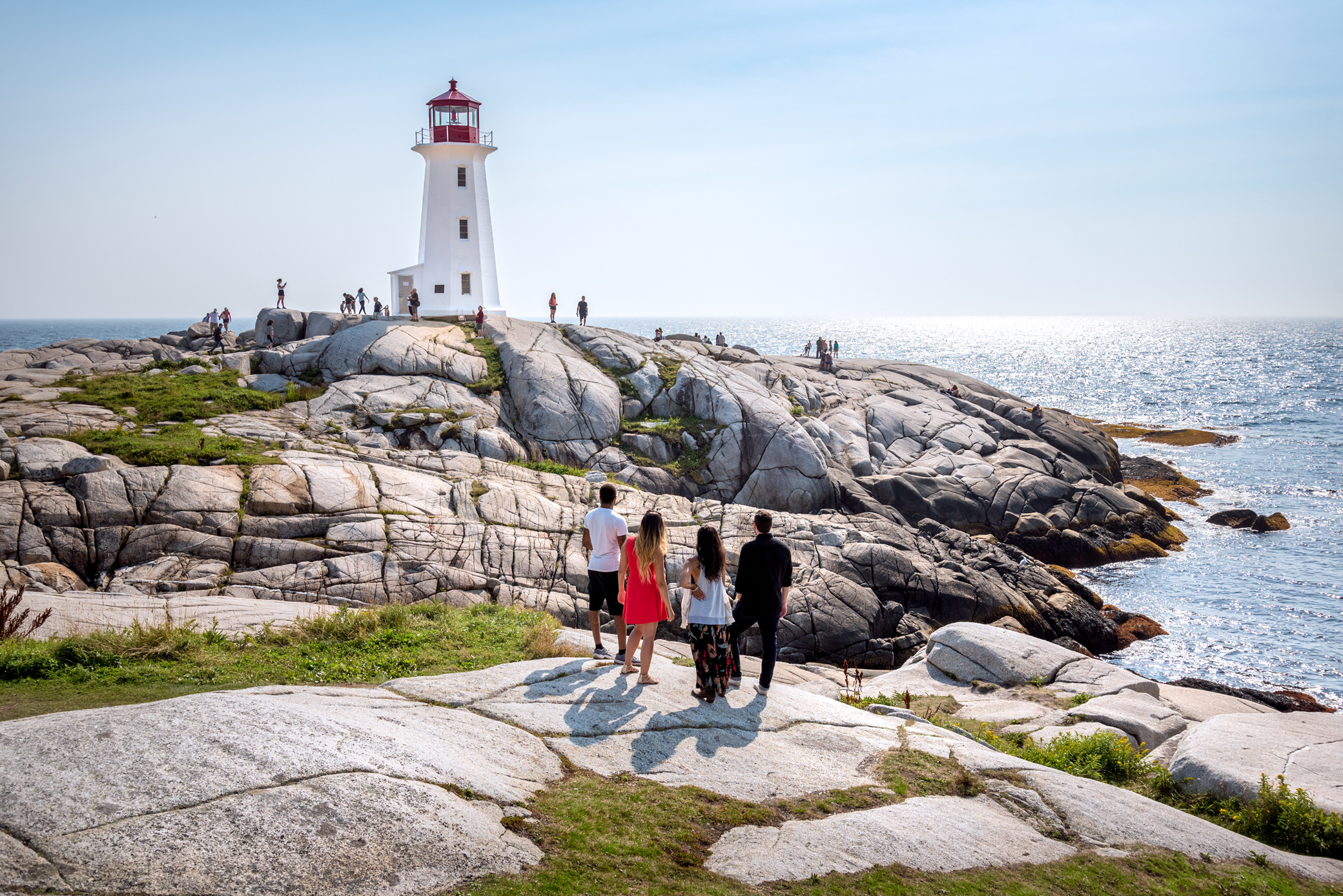 Nearby you'll find a massive array of attractions, ranging from craft breweries to lighthouses, hidden coves seemingly made for kayaking, dining of all kinds, cafés and bakeries, antiques, bookshops, farmers' markets, cultural attractions galore, small towns to explore, and lots more.
"This is the year to plan your vacation in Nova Scotia," declares Darlene MacDonald, Executive Director of Tourism Nova Scotia. "We have many exciting events happening including music festivals, international sailing races, and plenty of opportunities to immerse yourself in our rich culture."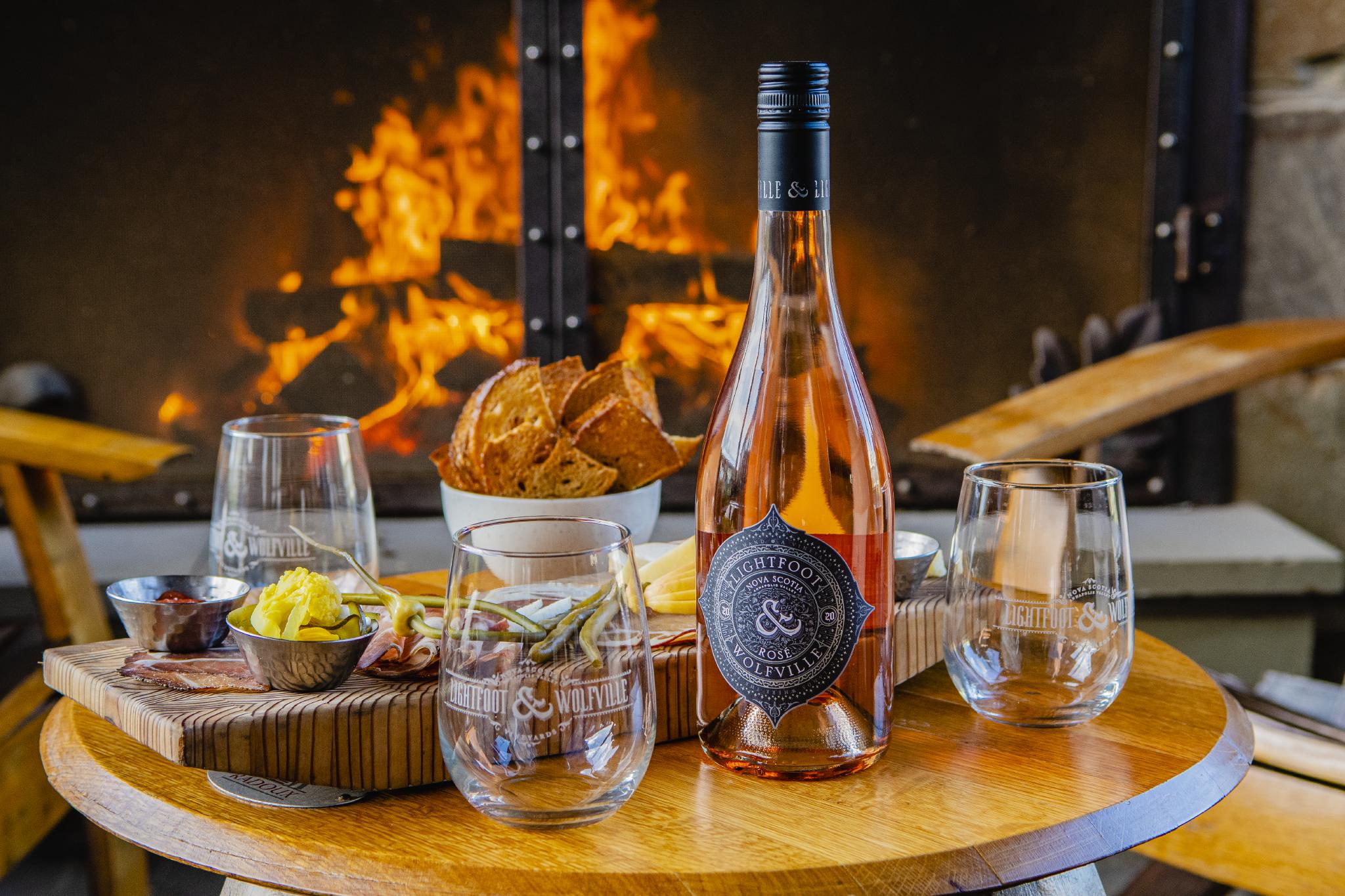 She notes that, "For people seeking a seaside getaway, Nova Scotia is the perfect destination. There are endless opportunities to connect with the sea from scenic fishing villages to coastal hiking trails, to golf courses overlooking ocean vistas, to surfing and paddling. Not to mention, our world-class seafood paired with Tidal Bay—a unique wine appellation available only in Nova Scotia," and one of only three recognized wine regions in all of Canada.
Indeed the province is becoming increasingly well known for its wines, and autumn is an ideal time to explore this aspect of Nova Scotia. While some offerings such as whale watching are seasonal, others are at their best in the cooler months, when fall foliage and the changing of the seasons opens up compelling new vistas—try a helicopter tour for starters.
During our trip we also booked into Digby Pines, one of Nova Scotia's top luxury golf and spa resorts, located in the picturesque town of Digby, just an 1 hour and 15 minute drive from where the ferry docks in Yarmouth. With sweeping ocean views—par for the course (ahem) in Nova Scotia—the 300-acre resort is in the midst of a multimillion-dollar revamp that could eventually see it elevated to five-star status.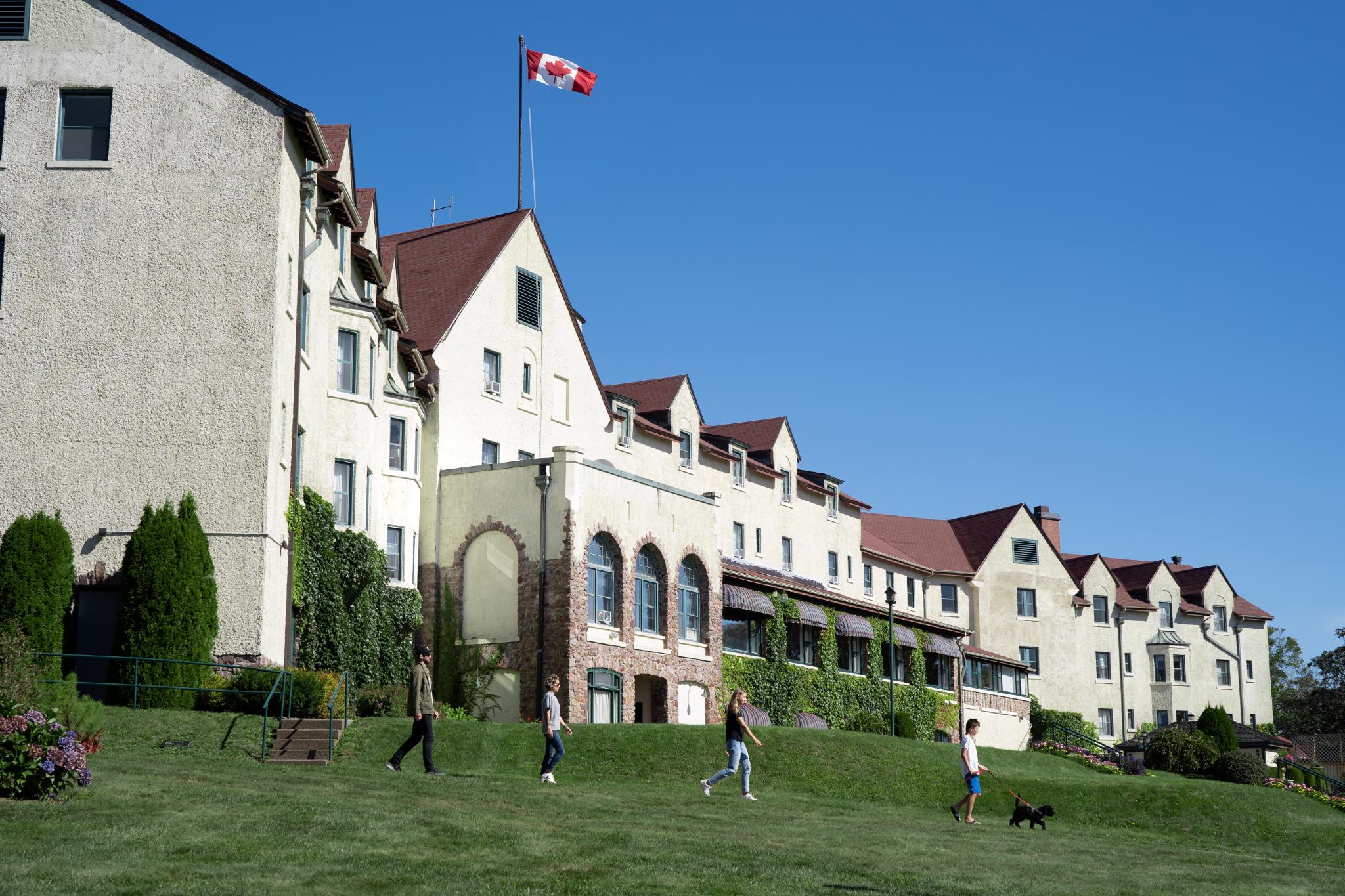 An investment group purchased the historic property, which dates to 1929, from the Province of Nova Scotia in December 2019. "We are renovating this iconic coastal resort to offer year-round accommodations and activities," notes Glenn Squires, president of The Pines' ownership group. "Our guests can now enjoy Digby Pines in all seasons for the first time in its 93-year history."
Renovations currently underway will see an estimated $12 million invested over the next several months. "Ultimately, there is potential for $100 million in investment in The Pines over the next five to seven years, through the creation of a vacation village of investment properties that The Pines would manage for the individual owners," the owners note.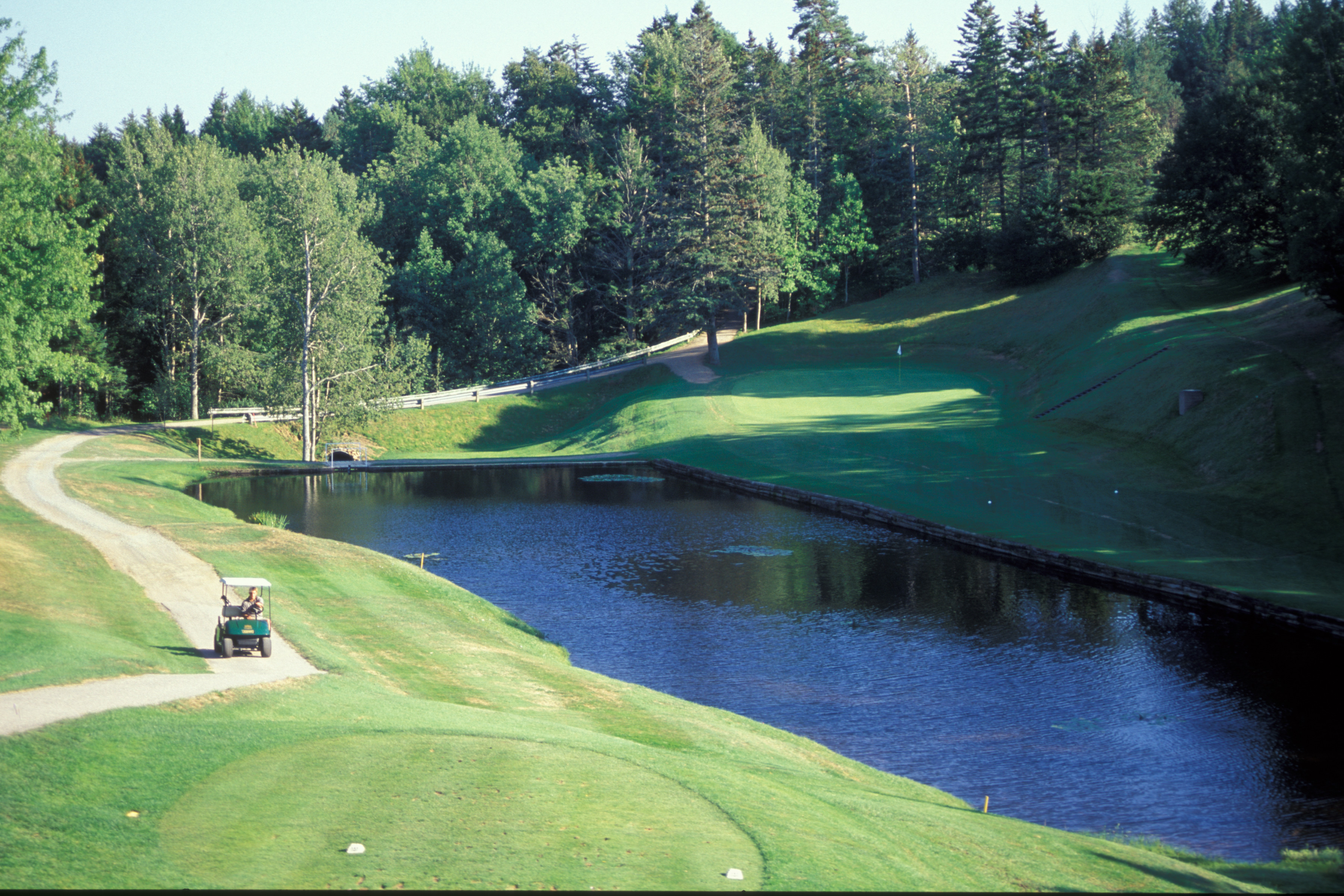 The main building is an imposing Norman-style chateau, with incredible ocean views and lawns sweeping down to the pool and spa. An outdoor bar makes the most of the seascape. In addition to the rooms and suites in the main building there are 31 cozy cottages, many with fireplaces, offering various layouts that guests can book as well.
With an on-site Aveda-inspired spa, a year-round, heated outdoor pool, an 18-hole Stanley Thompson-designed golf course, and Chruchill's, world-class fine dining restaurant already in place, there are plans for a wine bar, an on-property culinary and hospitality school, and much more, says Charles Otter, Digby Pines' Vice President of Resort Operations.
Digby is known as "the scallop capital of the world" and is home to some of the best whale watching in North America. All year 'round you can revel in dramatic sunrises over the beautiful Annapolis Basin and glorious sunsets over the Bay of Fundy. The working fishing town's authenticity is augmented by several good restaurants, ranging from simple fried seafood to more elevated fare, accompanied by local beer and wine.
As the rest of the world looks increasingly unstable, sanctuary destinations like Nova Scotia become all the more appealing. There are few places, especially within easy driving distance of the U.S. East Coast, that boast as many attractions and as much peaceful enjoyment as you could wish for such as Nova Scotia has to offer.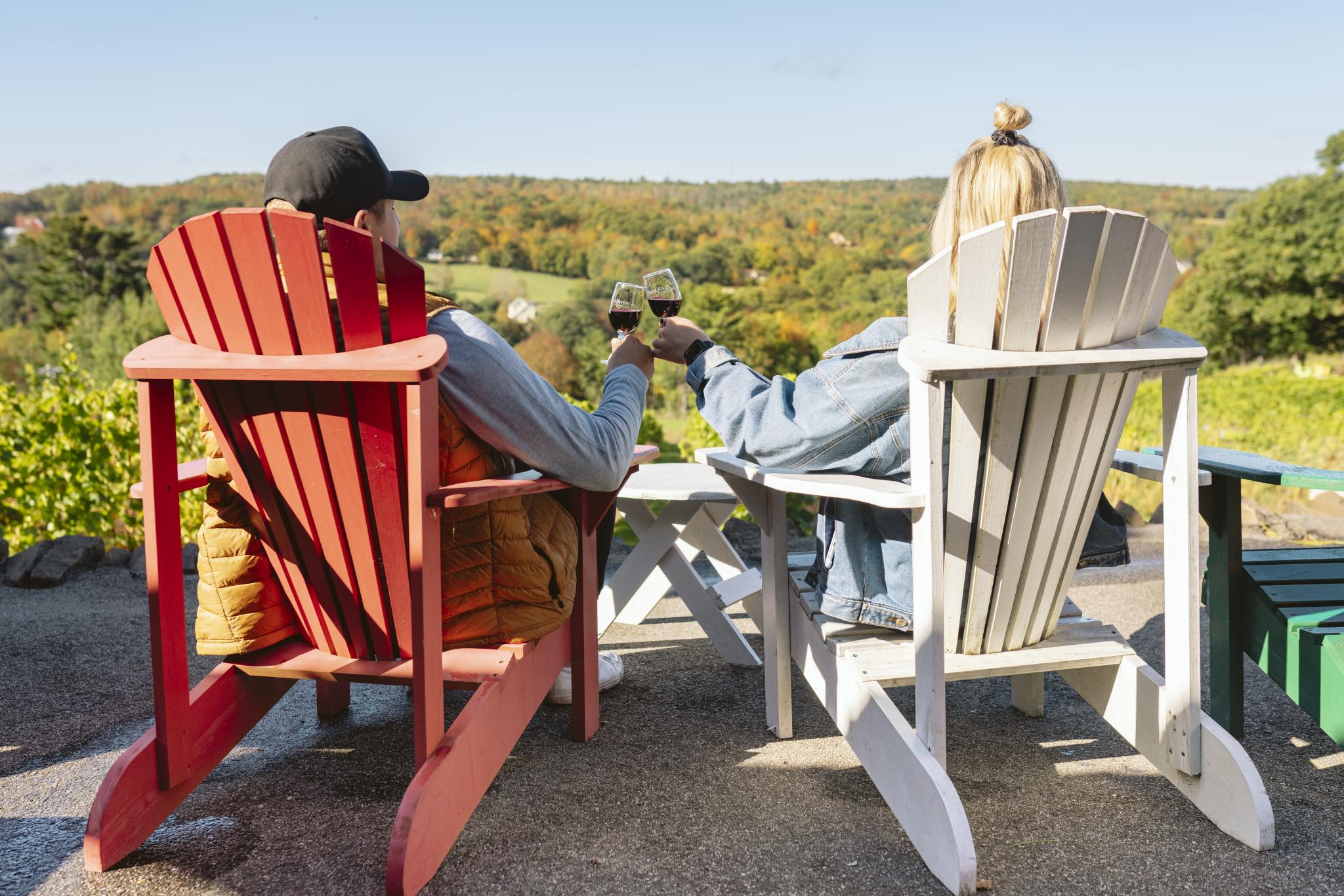 Whether you're up for a late-autumn road trip—the MV Fundy Rose ferry from St. John, New Brunswick to Digby, Nova Scotia runs year round and saves on driving time—or planning an excursion for next summer, your only dilemma will be regarding how many activities and local attractions to try and squeeze in. Let this be your guide to some of the best.