How Ocean Club Became An Iconic Bahamian Resort
The storied property has been featured in "The Wolf of Wall Street" and "Casino Royale."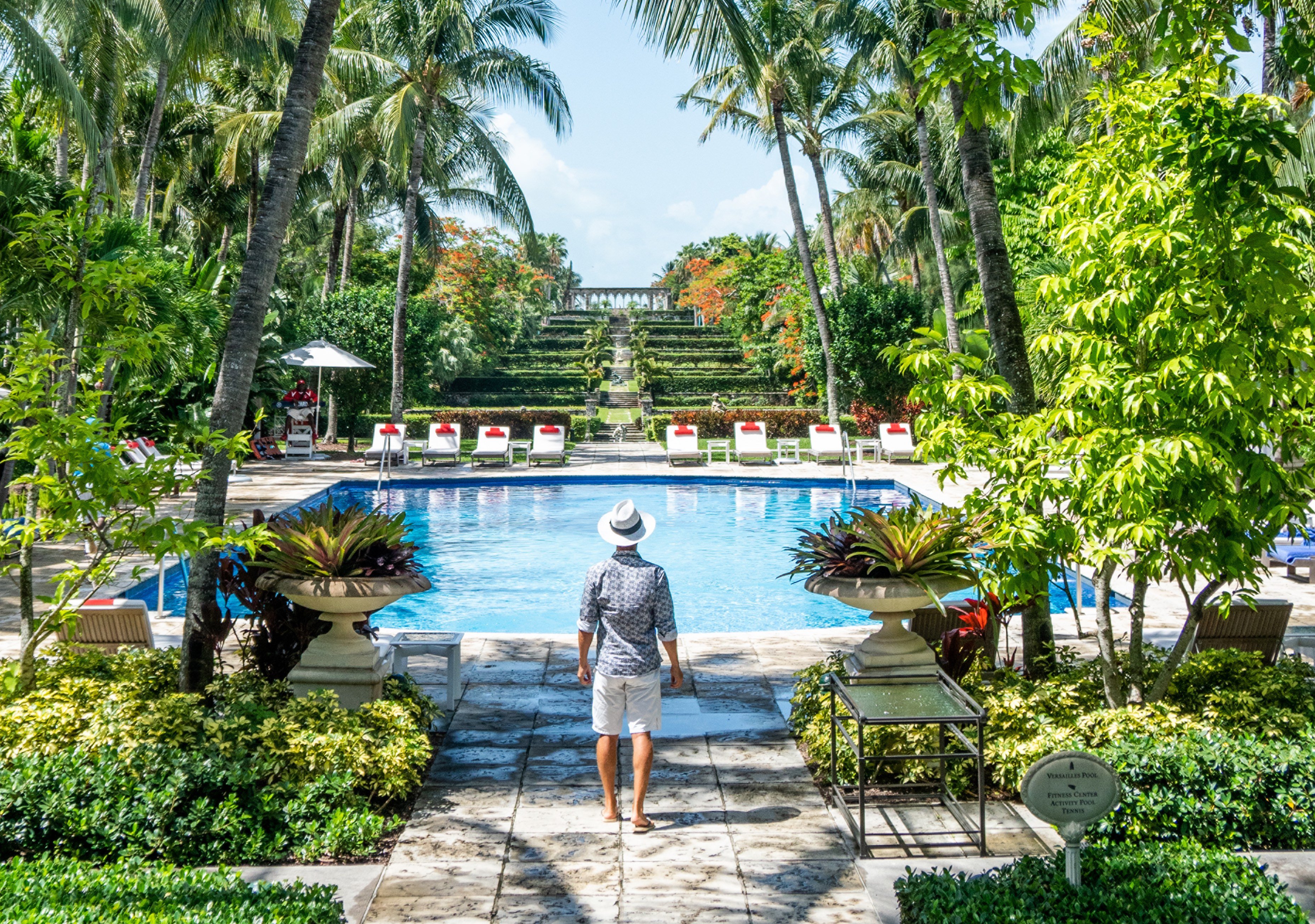 "Founded by notorious supermarket heir Huntington Hartford in 1962, this Bahamian resort has played host to Slim Aarons and his jet-set crew, Europe's most glamorous princes and princesses, a Beatles music video, and two James Bond movies."
For anyone familiar with the world's most exclusive beach destinations, there can be little doubt that the author is referring to the famous Ocean Club on Paradise Island. The words come from a beautiful new book with text by James Reginato from French luxury house Assouline, published to coincide with 60th anniversary of the iconic property, which has been part of the blue-chip Four Seasons portfolio since 2017.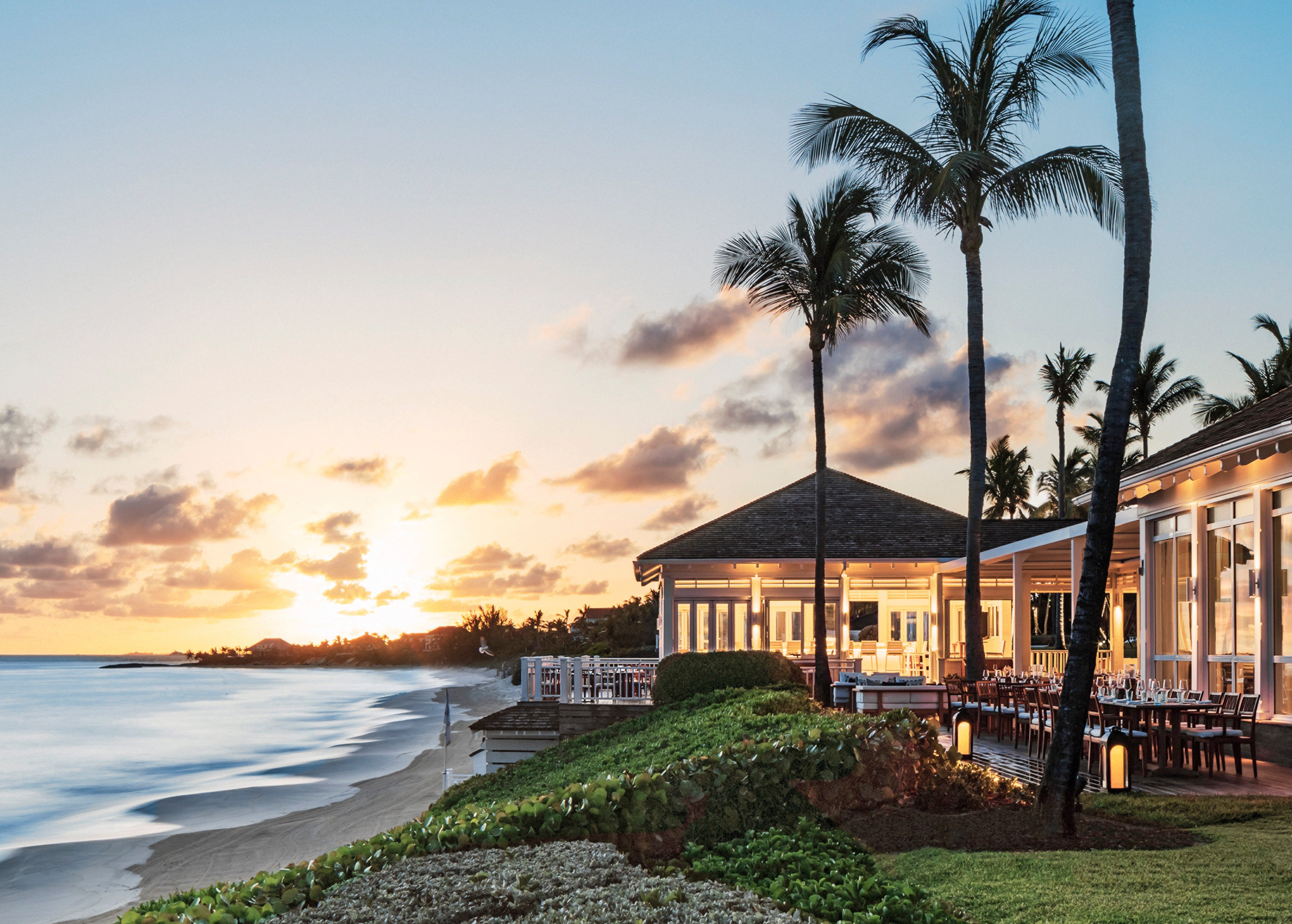 Fittingly, the Ocean Club, a Four Seasons Resort, Bahamas just unveiled numerous renovations and upgrades to its guest experience, while the legendary locale has just been named as the final destination on the Four Seasons Private Jet Uncharted Discovery itinerary, set to take place in November and December.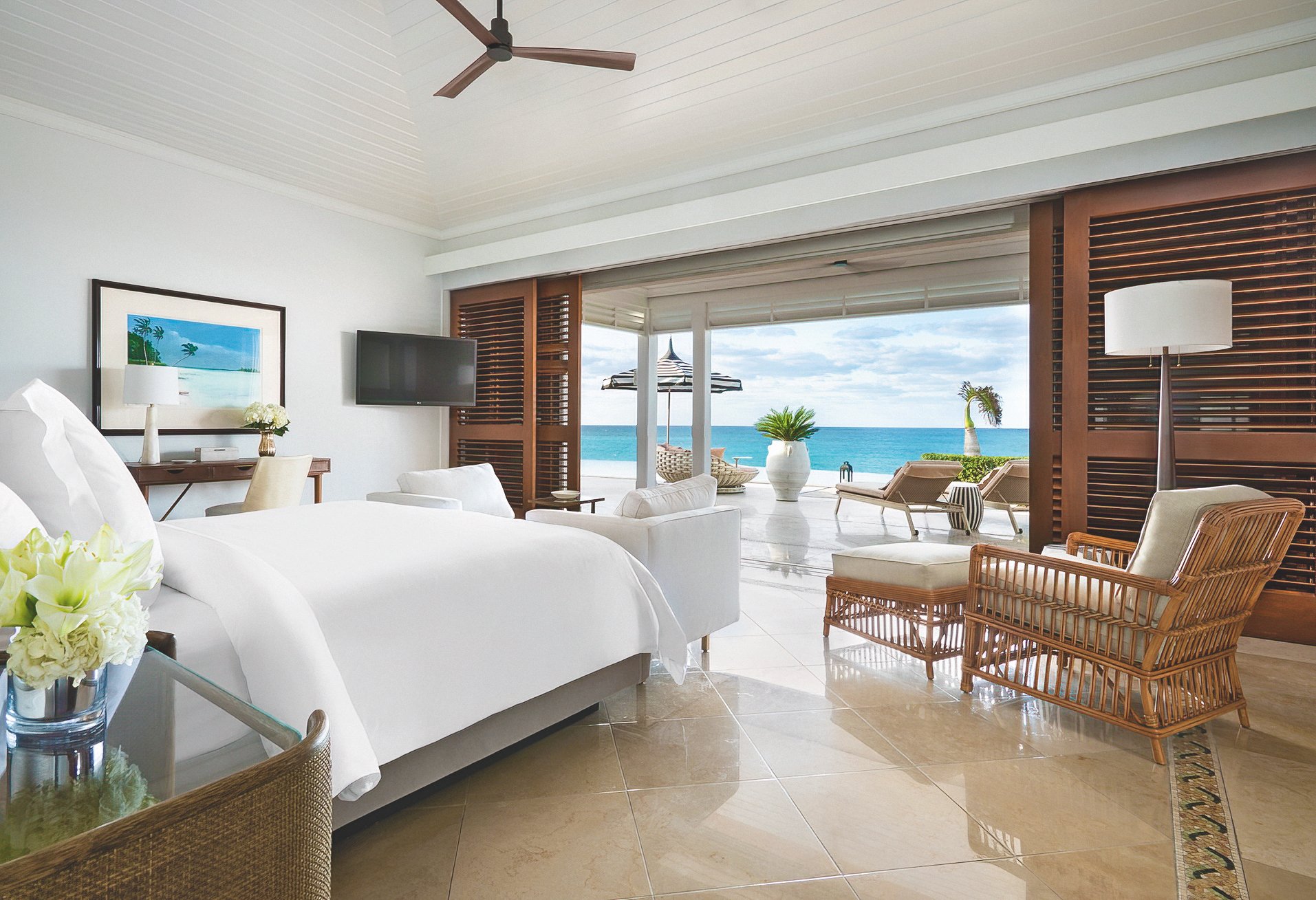 The renovation of the Crescent Wing, site of the hotel's original accommodations, "was inspired by the exquisite natural setting, rich local culture, and glamorous legacy of the 60-year-old property itself," Four Seasons notes. "It is influenced by classical Bahamian architecture and style, the secluded and intimate enclave-style arrangement of the resort, and the legendary Versailles-style terraced gardens."
Assouline's The Ocean Club is a suitably lavish tribute to the ultimate Bahamas escape, and the book delves deep into its storied history. "In 1960, when A&P heir G. Huntington Hartford II"—scion of one of America's richest families—"came across the five-mile-long sandy cay in the Bahamas that he would eventually transform, it was virtually untouched, an Eden," Reginato recounts.
"But Hog Island, as it was then called, was unlikely to draw many visitors. During colonial days, the British had penned their pigs here"—hence the name. By the turn of the 20th century however, "these aquamarine waters had been discovered by American millionaires such as J. P. Morgan, Andrew Mellon and Vincent Astor."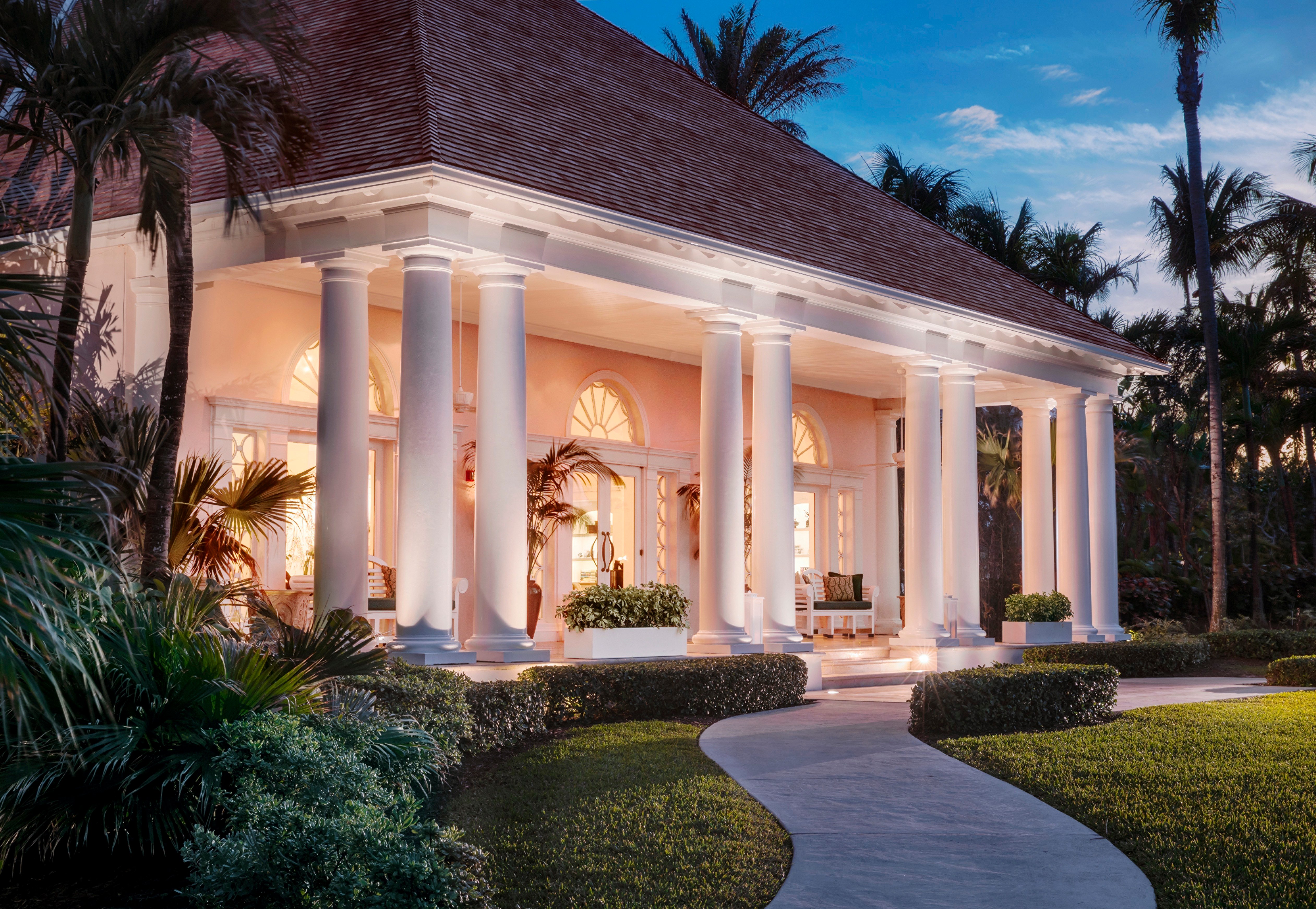 Reginato notes that these tycoons' yachts "would drop anchor here during the winter. Edmund Lynch, a founder of brokerage firm Merrill Lynch, built the first substantial residence on the eastern end of Paradise Island, which sits just offshore from Nassau, the Bahamian capital."
With an impressive trust fund, Hartford had quickly "taken on the position of playboy, becoming a fixture at El Morocco, the Stork Club and other hot spots," Reginato writes, "where he escorted movie stars and heiresses like Lana Turner, Marilyn Monroe, Barbara Hutton and Doris Duke. But Hartford wasn't content to be merely rich." Hence his decision to create the kind of resort he and his friends had long sought out.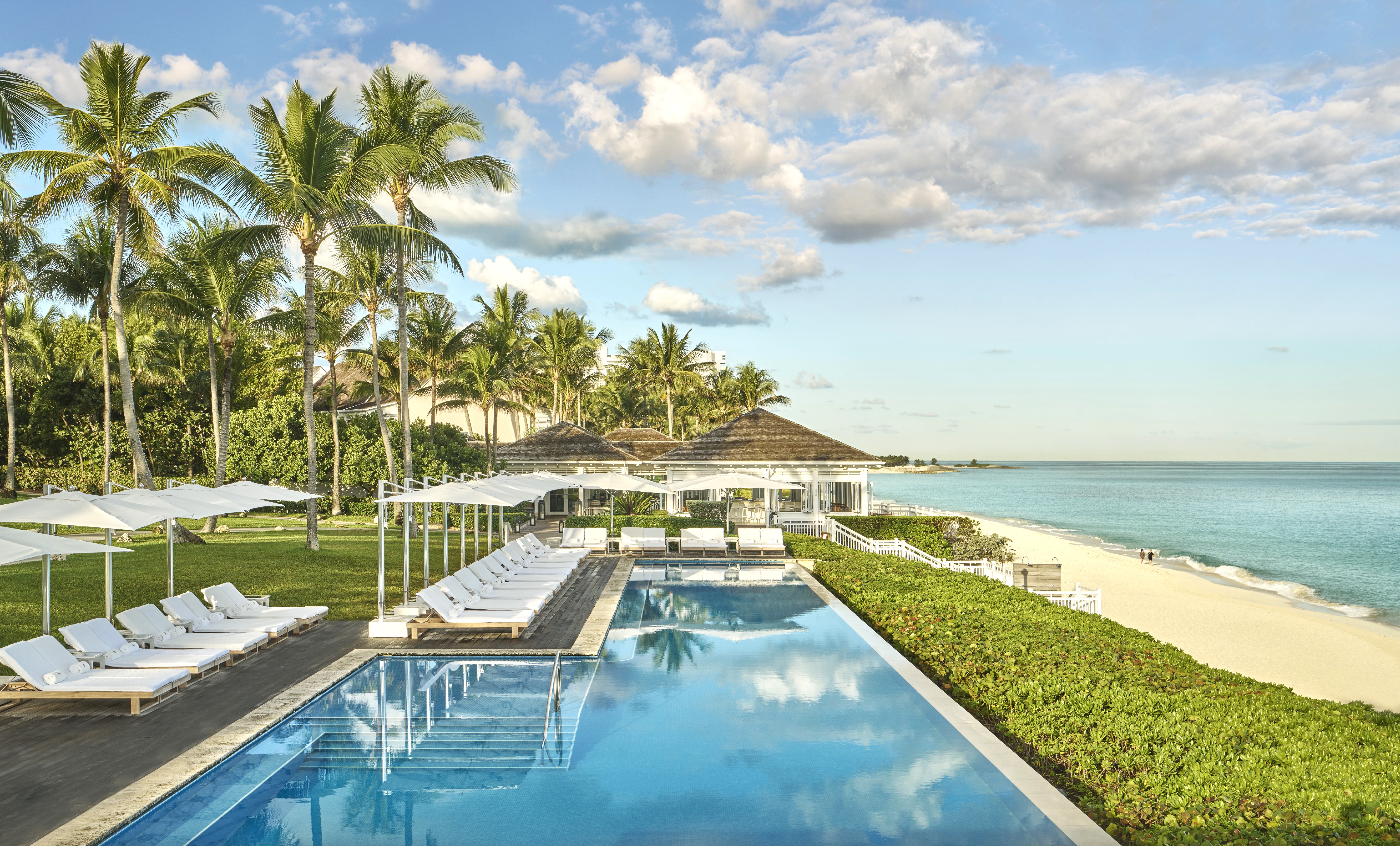 As he later told Town & Country, "I came to the conclusion that most famous resorts fell into one of two categories: private and dull [or] public and cheap. Couldn't a resort be designed for charming, attractive people of good taste and still be primarily open to the general public?" The effort took two years and $20 million—equivalent to about $200 million today—to complete.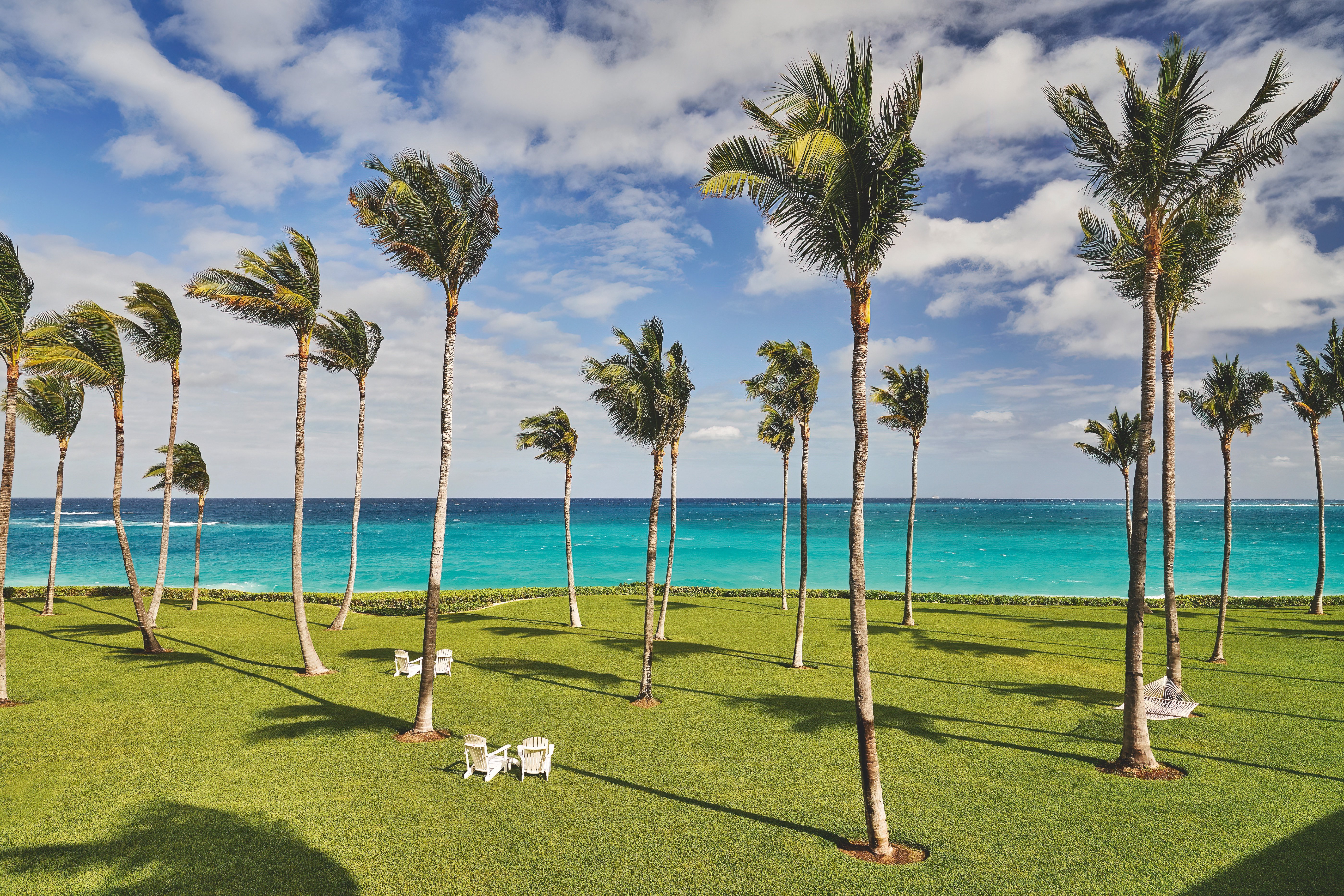 Building in an "elegant but restrained British Colonial style," an updated version of which still prevails today, "Hartford erected a 52-room hotel centered around a garden courtyard," Reginato writes, "in addition to tennis courts, an 18-hole golf course, a newly dredged yacht basin," and one of the most beautiful swimming pools at any resort in the world, today supplemented by an oceanfront infinity pool.
Hartford also opened Café Martinique, "a sumptuous three-star French restaurant that rivaled anything on the Côte d'Azur." Today the property's acclaimed signature restaurant, Dune, is run by famed chef Jean-Georges Vongerichten, keeping the tradition alive.
For the crowning touch, "Hartford imported the remains of a 12th-century Franciscan monastery from France," Reginato recounts. "Stonemasons spent a full year reassembling the romantic ruins on a hill overlooking Nassau harbor, across from the hotel's Versailles Gardens. Now all that remained to be done was to choose a new, more suitable name for the island."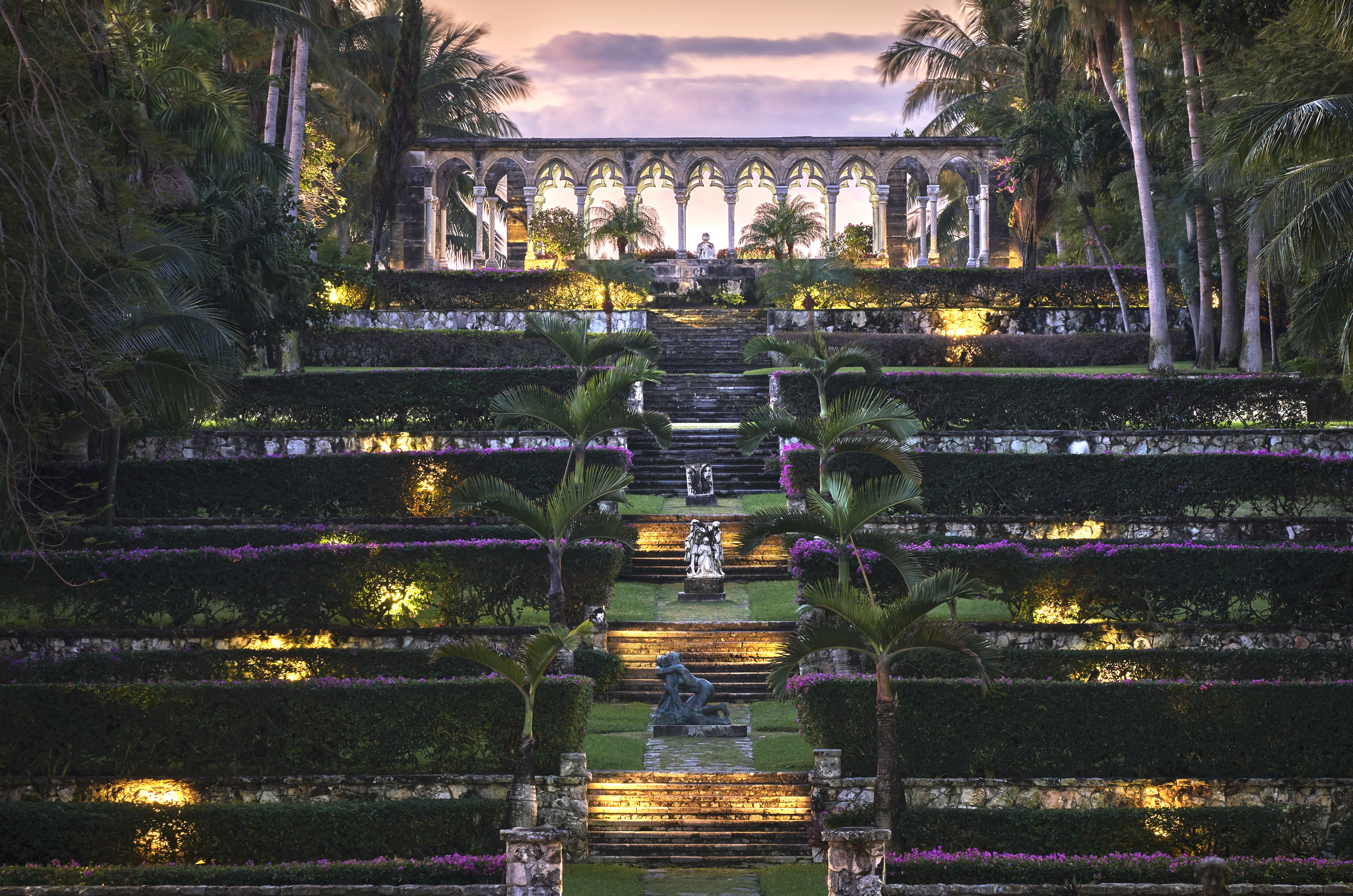 In May 1962, Hartford's petition to the Bahamian government was approved, "and his domain was henceforth called Paradise Island," Reginato reveals. "The approval arrived just in time for the invitations that Hartford sent out to 1,200 of his closest friends around the world for the Bal du Paradis, the gala he hosted on February 17, 1962, to inaugurate the Ocean Club."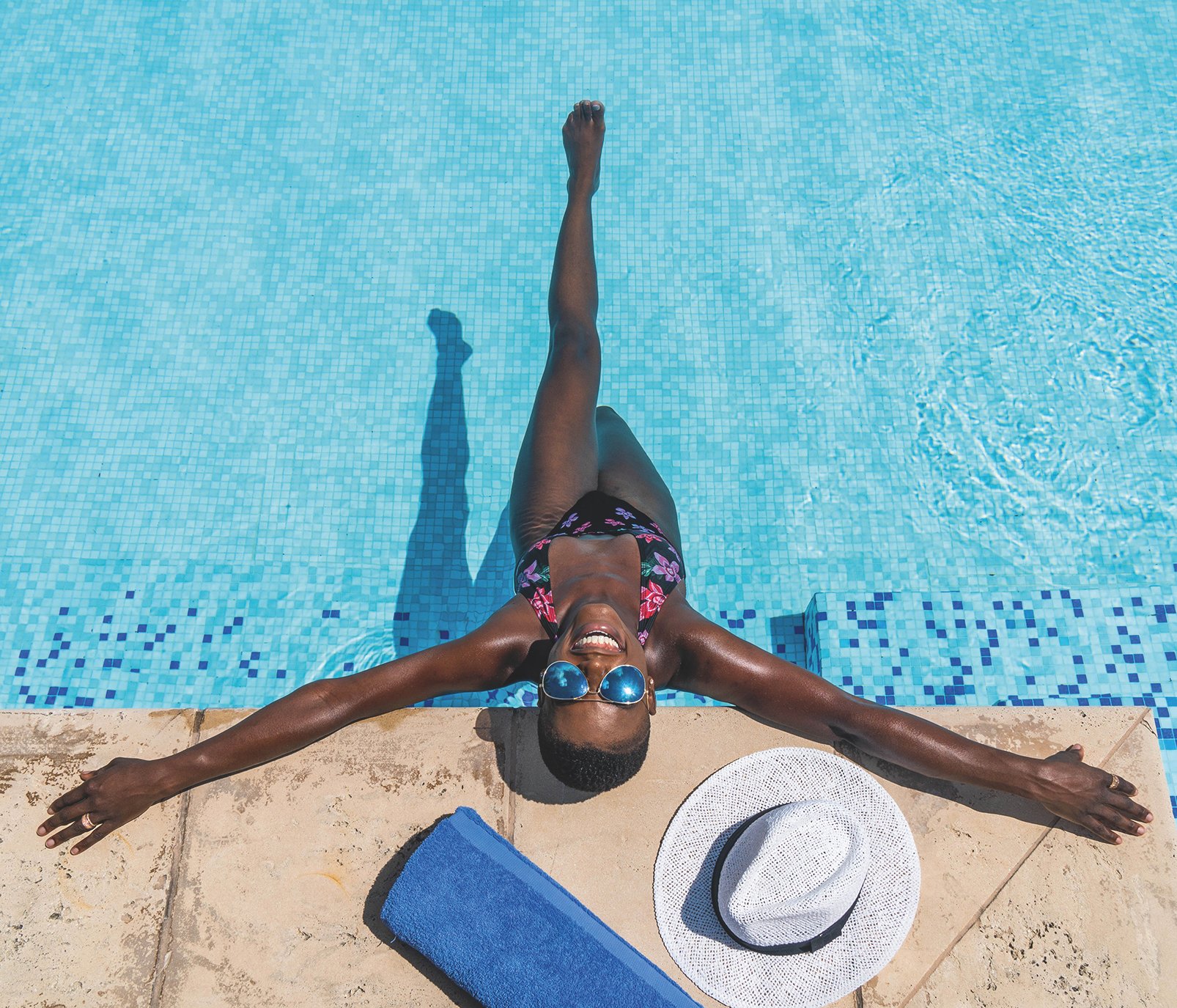 Guests included William Randolph Hearst, Zsa Zsa Gabor, band leader Benny Goodman, and a "host of dukes, earls and ambassadors." Three years later the world's most famous secret agent showed up. Scenes for 1965's Thunderball starring Sean Connery were filmed at Café Martinique, with further sequences shot in and around Paradise Island's idyllic beachscape.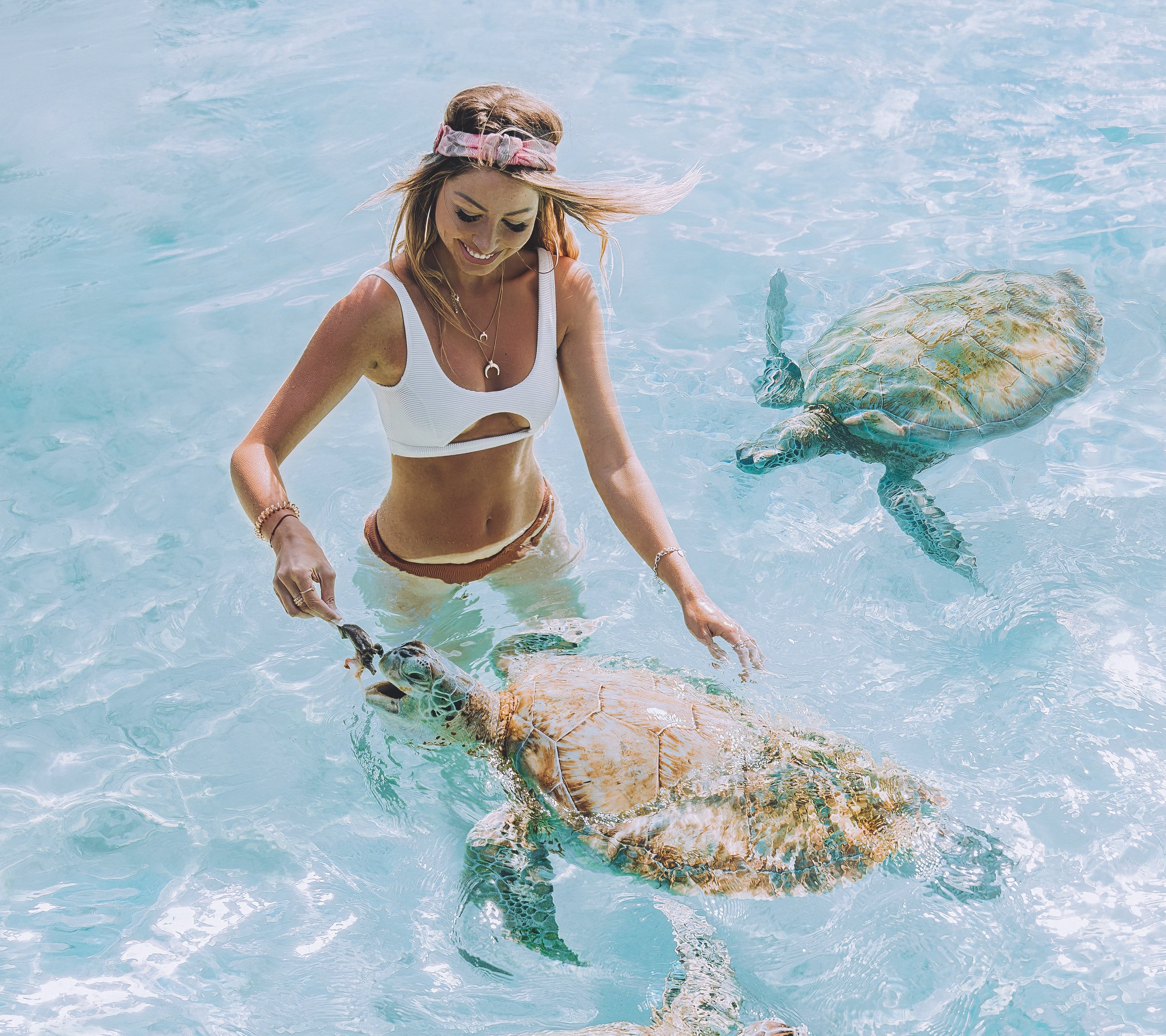 Forty years later, 007, now played by Daniel Craig, returned to the Ocean Club for Casino Royale, for which scenes were filmed at the resort's renowned Martini Bar, Versailles Gardens and Villa Residences. And among other cinematic connections over the years, scenes for Martin Scorsese's The Wolf of Wall Street were filmed there in 2013 as well.
The Ocean Club's head bartender Keith Cash, who created the Vesper Martini ordered by Daniel Craig's Bond in a memorable scened from Casino Royale, can still be found at the Martini Bar most nights, where he has created a special 60th anniversary tribute.
You have to be in the know to ask him for the 007 Secret Menu, a culinary journey pairing seven Bond-inspired bites with miniature martinis, including a Vesper, created by Cash. Don't be surprised if you see Ocean Club regulars like Beyoncé and Jay-Z or Cindy Crawford indulging.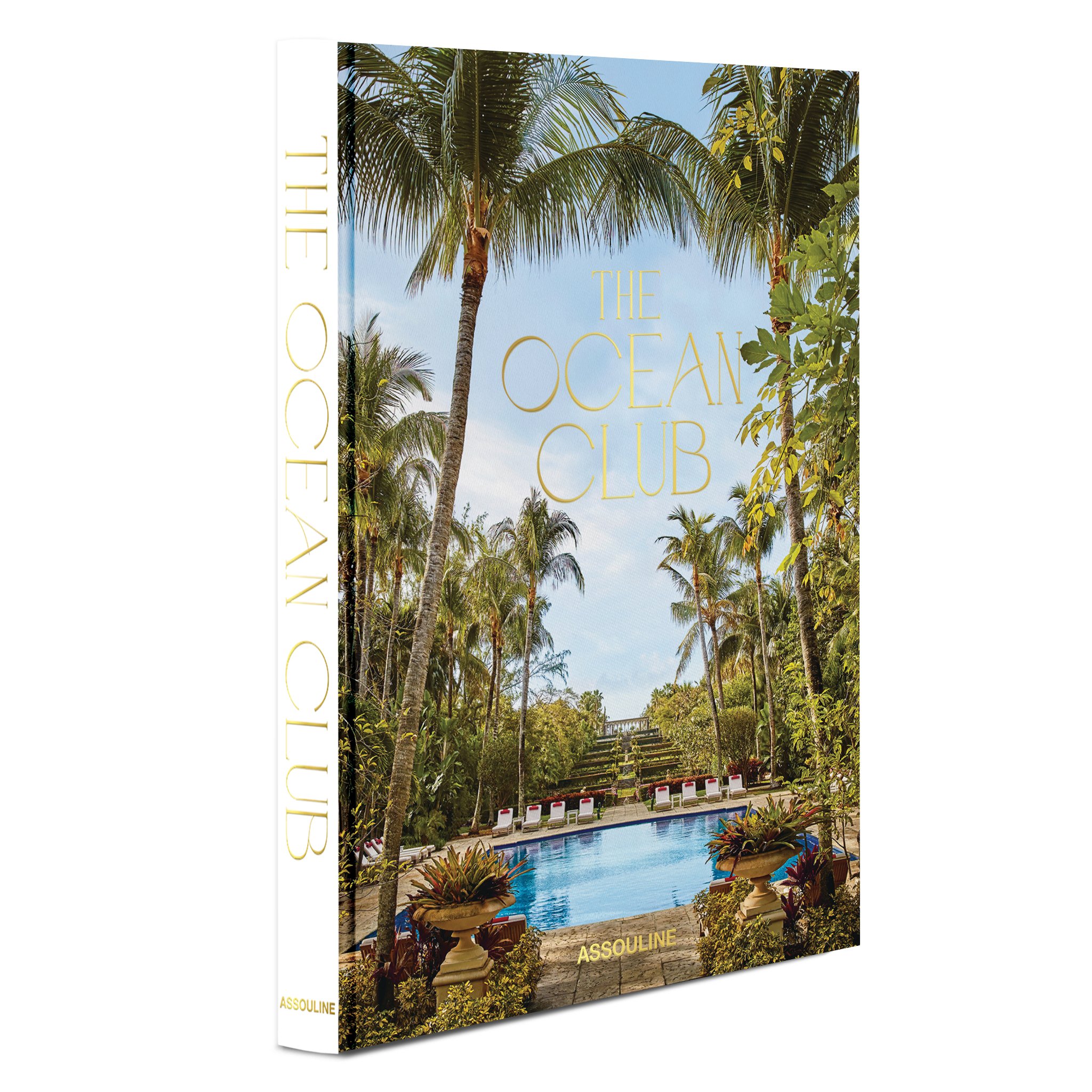 We'll give the final word to Andrea Brownrigg, Director of Bahamas Realty, whose father arranged for the reassembly of the property's famed French Cloisters by sculptor Jean Castre-Manne in 1962. "Just the thought of the iconic Ocean Club vividly brings to mind a unique sense of place," she writes in the Assouline book's foreword.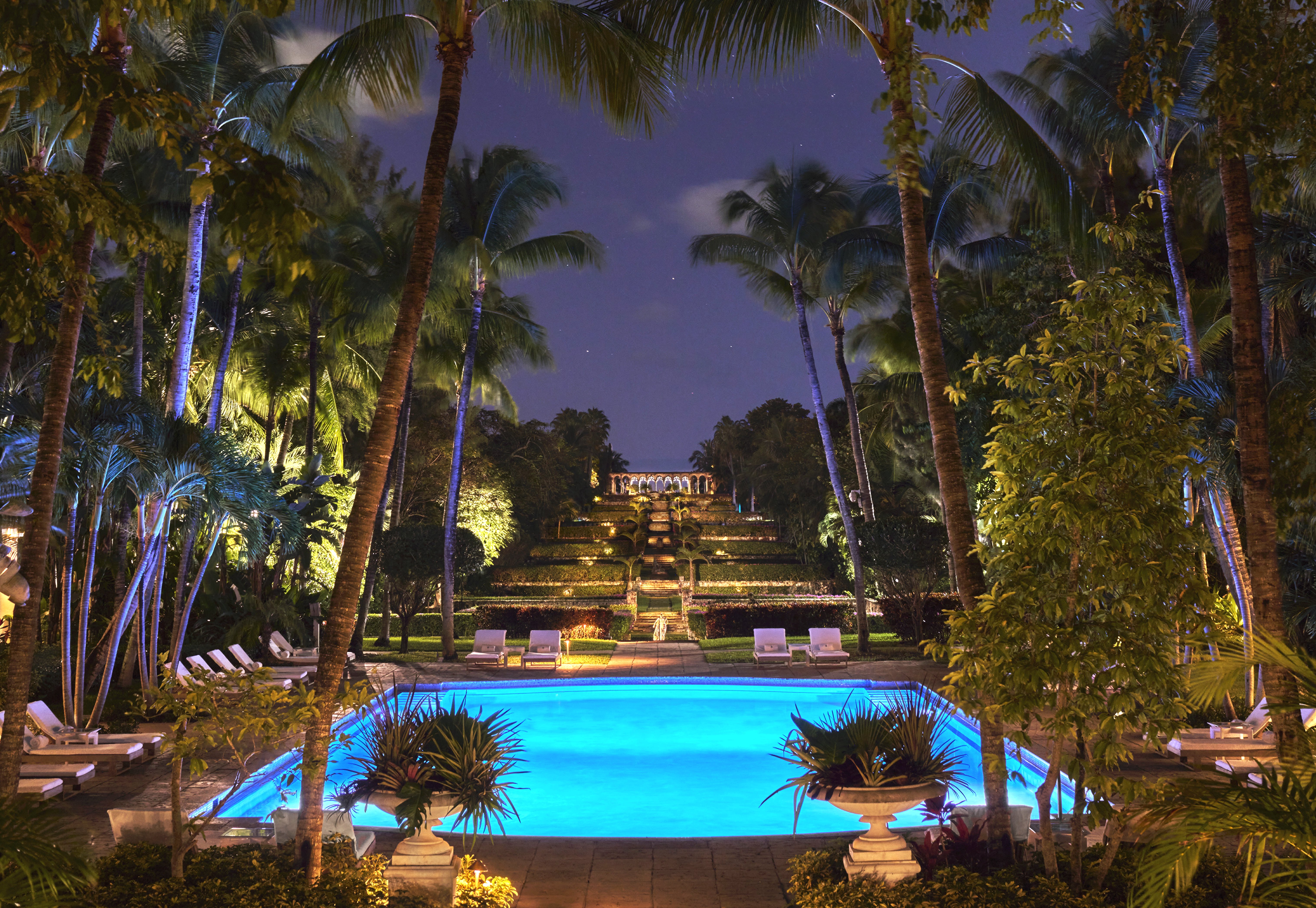 "It's a natural setting where birds sing and orchids cling to palms, where smiles prevail and the breezes caress, where the beach beckons and the rhythmic ocean mesmerizes the soul," she continues. "The property produces a magical alchemy with guests, who return year after year to cast cares and cell phones away and fully immerse themselves in its serenity, letting the peace of paradise take over…. The Ocean Club is truly a slice of heaven."
This article originally appeared in the July/Aug 2023 issue of Maxim magazine.