In Search Of Ultra-Rare Whisky & Adventure In The Scottish Highlands
On the hunt for priceless casks, trophy stags, and cozy castles on a luxury sporting excursion to Scotland.
The spirits world was stupefied last summer when an anonymous buyer from Asia paid around $19 million for an incredibly rare cask of Ardbeg single malt distilled in 1975. The nearly-50-year-old whisky is the oldest liquid the cult Islay brand has ever released; but the price of the lone cask is more than double what Ardbeg's owner, the Glenmorangie Co., paid for the entire distillery including all its stock in 1997, as the Financial Times pointed out. It also smashed the previous record for a single cask by several million dollars.
Do the math though and the buyer is actually getting a pretty good deal. With bottles of 50-year-old single malts from distilleries of similar repute routinely fetching around $50,000—or even more if they are in bespoke decanters such as the ones produced by The Macallan (with Bentley) and Bowmore (with Aston Martin)—on the rare occasions they are available. These can fetch even more at auction and on the secondary market, and represent a great investment in their own right.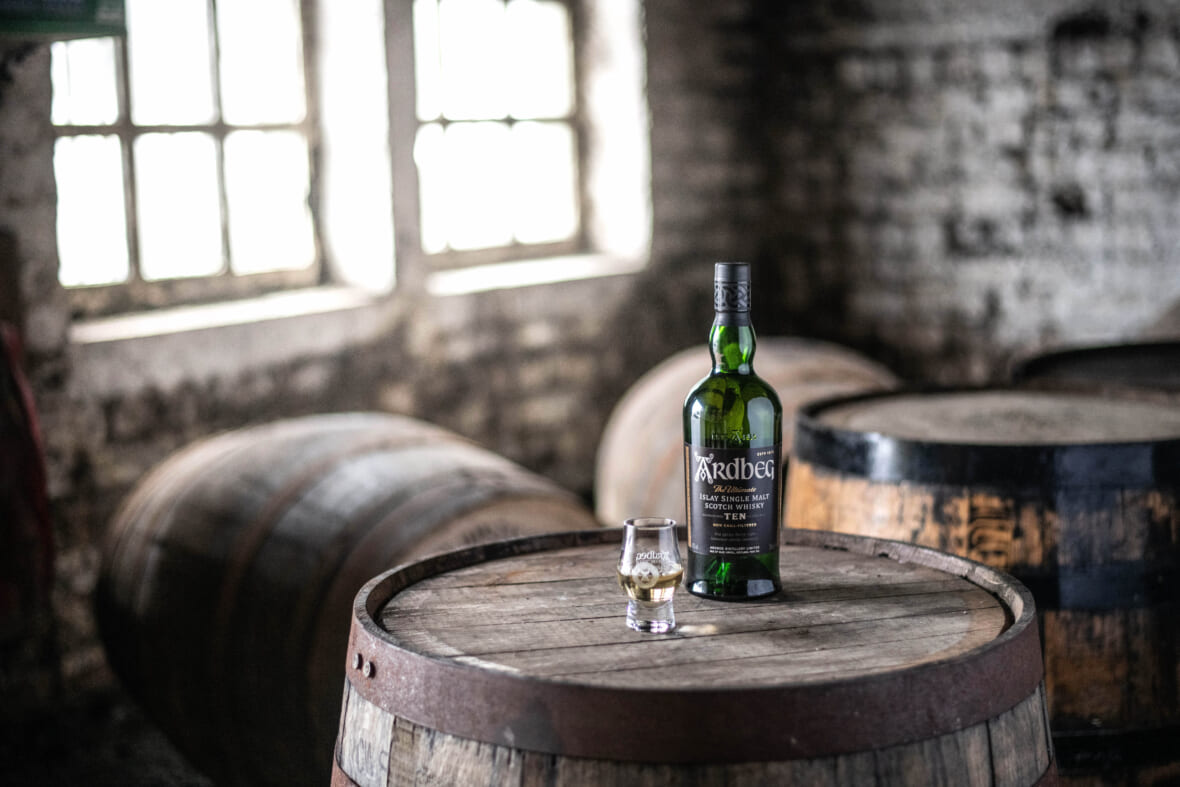 The 1975 Ardbeg cask's per-bottle breakdown comes to around $45,000, as it will yield around 440 bottles in all. Many of those could be worth even more in the years ahead, especially as only 88 bottles will be filled each year, with the remaining whisky continuing to age in the cask. So the most well-heeled whisky collectors around the world aren't so much scratching their heads at the "astronomical" price, but trying to figure out how to get hold of an ultra-rare cask of their own.
Top industry authorities the Distilled Spirits Council of the United States (DISCUS) and the Scotch Whisky Association (SWA) estimate that there are some 22 million casks maturing in warehouses in Scotland at its more than 140 Scotch whisky distilleries, "waiting to be discovered"—an astonishing figure, and worth many billions of dollars, though of course only a small number of these are in the same league as the Ardbeg '75. And in the wake of that sale, finding them is now going to instigate quests on the order of Indiana Jones.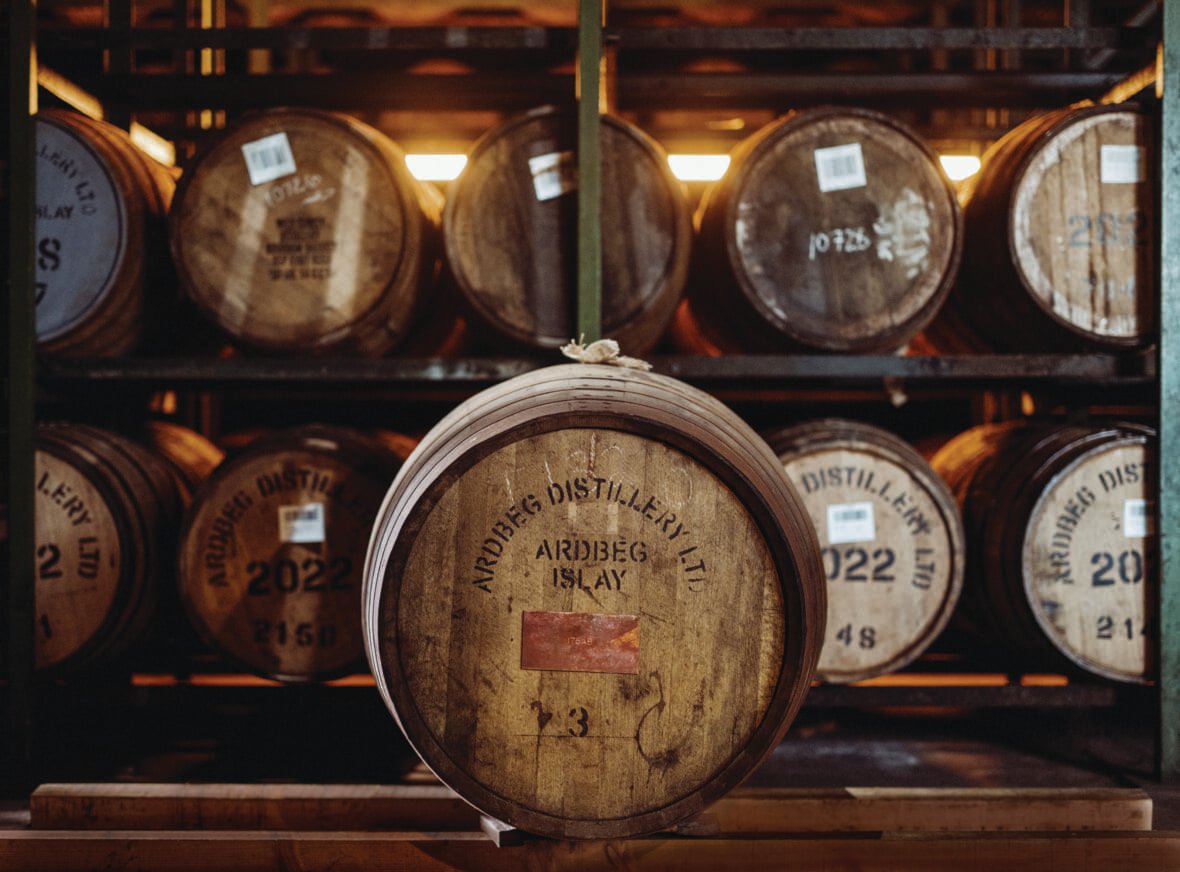 So how can you get in on the action? To find out, we started with the man of the hour: Thomas Moradpour, President and CEO of the hugely successful The Glenmorangie Co., which owns Ardbeg. As the Scotland Herald recently reported, The Glenmorangie Co. just recorded its best-ever sales performance and revealed plans to invest "tens of millions" of dollars per year to ensure it "meets demand from whisky drinkers in the decades to come." He tells us that there are a "very limited number of rare casks from both Ardbeg and Glenmorangie distilleries" available for those willing to write (very large) checks.
"Those who might be interested in investing in one would, in the first instance, deal with our Private Client team," he explains. "Each cask is unique, and hand selected by our Master Distiller Dr. Bill Lumsden," specifically to suit the clients' preferences. Those who can establish their bona fides might well begin with a private tasting with the legendary Dr. Lumsden himself, an experience of a lifetime for any serious single malt Scotch connoisseur.
This may make things sound a little easier than they are in reality. The SWA cautions that, "There is no regulated market for mature or maturing casks of Scotch whisky, no officially published list of buying and selling prices for casks from different distilleries or at different ages, and no established mechanism for selling. Scotch Whisky casks are not a regularly traded commodity on an open market. It is traded within the industry, sometimes through Scotch whisky brokers, but primarily by contract between blenders and distillers."
They add that, "While casks are sometimes also purchased as a form of speculation with the intention of reselling them at a profit, it must be emphasized that only a tiny proportion of the total amount of Scotch whisky produced in Scotland is bought and sold in this way." Although that might begin to change now that Ardbeg (which donated part of the proceeds to charity) has shown how much money there is to be made, but very few of the well-known whisky distilleries we spoke to have a proper cask program for consumers or investors at the moment.
Take for example Ian Taylor, Global Brand Director of Malts for Bacardi, owner of Aberfeldy, Craigellachie and Royal Brackla among others—all highly coveted single malts whose casks could potentially fetch millions, with collectors breaking down the distillery doors to get at them—who tells us, "In terms of investment, we recognize the success and growth of Scotch whisky, and in particular single malts in this sector. We currently do not offer the potential to invest in casks or private sales." However, with demand growing, "this remains under review."
One thing is clear if you want to get ahead of the curve: having connections is key. That's where companies like Away from the Ordinary, a Scottish bespoke luxury travel firm founded by former financial executive Aeneas O'Hara, can help. You may or may not come home with a signed purchase order for a cask worth millions of dollars, but O'Hara and his team can get you in the door at many distilleries that are closed to the public. They can also make sure you have one hell of a good time in Scotland while pursuing your quest.
"Whether it's shooting, fishing, falconry, Michelin-starred food, or rare whisky," whatever your passion, Away from the Ordinary can make sure you get your fill, O'Hara tells us. With "introduction only" contacts at some of the best distilleries and independent bottlers in Scotland, O'Hara can provide access to "industry specialists who are often not listed anywhere and are very discerning in who they work with. It is not possible to just email or call them directly; they rely on established and trusted relationships…. Having purchased casks ourselves, we are experienced in these matters."
And said experts can also help you avoid casks that have "gone flat" over time— older isn't necessarily always better—or those that have become half empty from evaporation over the years, known as the "angel's share," which can be accelerated by poor warehouse conditions. Obviously not the kind of return on investment you had in mind, no doubt, so let the term caveat emptor guide you on your quest.
When hunting for rare casks, it's best to do the thing properly and with style, and have Away from the Ordinary set you up in an exclusive-use castle, meaning you buy out the whole property for the duration of your stay—up to 20 bedrooms if you want to bring along a bunch of like-minded friends. Prices start at about $20,000 per week and go up to $200,000 or more for a truly palatial pad with a full staff including a private chef. Some of the sportier properties might even offer hunting, shooting and fishing on their estate.
"Every trip with Away from the Ordinary is uniquely crafted to our client's tastes and wants," O'Hara says. "Each client has a dedicated luxury travel consultant, who uses their in-depth local knowledge to create an incredible and authentic Scottish travel experience. Every single person is different, and we honor that when planning our tailored trips by valuing the rarer luxuries of time, stillness, and space. We offer insight and comfort, allowing our clients to fully connect with Scottish culture and the amazing accommodation, food, whisky, history, and outdoor pursuits which Scotland is known for."
From tweed-clad, titled lairds and other aristocrats who might be persuaded to show visitors some hospitality, say with access to one of the country's more coveted trout-fishing streams, "to innovative distillers and the best ghillies (guides) and outdoors experts, we can offer access to a range of knowledgeable and hospitable contacts within Scotland" that might be otherwise inaccessible, O'Hara notes.
"One of our most popular requests is a behind-the-scenes private tour at a historic castle, or a sensational seafood lunch and whisky tasting on board a luxury yacht, floating in a beautiful natural bay." Arrive by helicopter for an even more (ahem) elevated experience. One of the properties Away from the Ordinary often works with could not be better placed for whisky adventurers; Rothes Glen House is in the heart of Speyside, the region with the highest concentration of single malt distilleries in Scotland, and it is a stone's throw from some of the more famous ones like Glenfiddich, Glenlivet and Glen Grant.
The exclusive use, 14-bedroom baronial-style mansion, built in 1893, is owned by Damian Riley-Smith, founder and publisher of Whisky Magazine, who maintains an impressive library of malts for his guests. And if renting a whole castle isn't in the cards, try Gleneagles, the famous sporting estate turned five-star luxury hotel in the Highlands, which has a fleet of Land Rover Defenders as well as the only restaurant in Scotland with two Michelin stars; or the Fife Arms in Braemar, another historic property turned into an opulent hotel, which is filled with world-class contemporary art, and has a first-rate collection of whiskies as well.
Tasting through the best drams, from Bruichladdich to Benriach, might make a good start to discovering your preference in single malts, eventually helping you find something in the realm of the Ardbeg '75, which the industry's top expert Charles MacLean calls a "remarkable piece of liquid history…. A really lovely whisky, hugely complex, still having vitality after nearly half a century." And just a hint really at what might lie in some dusty warehouse corner waiting to be discovered.
Note MacLean's golden rule, that "The factors which make a particular whisky investable are threefold: rarity, flavor and variety."
Let those be your watchwords as you travel through Scotland, seeking out the next headline-grabbing investment, or just a cask to keep you warm over the next several winters, knowing only the angels have had a taste.
This article originally appeared in the Jan/Feb 2023 issue of Maxim magazine.