Space Perspective Reveals Design For Luxury Space Vacation Capsule
The out-of-this-world capsule whisks travelers 19 miles above Earth for a once-in-a-lifetime space flight.
A galactic flight experience like something straight out of Star Wars is one step closer to becoming a reality, at least if you can afford the $125,000 flight: Space Perspective's insanely cool final design for the Neptune luxury space flight capsule has finally arrived.
The experience, which takes travelers 19 miles above Earth in a luxury cabin, is blending the best of luxury travel with space flight.
Take in views from 360-degree panoramic windows and indulge in all the trappings of a five-star hotel — but again, 19 miles above Earth.
The interior is outfitted with lounge chairs and an onboard bar, the sort of designs seen much closer to Earth in luxury hotel suites than cruising through space on the Millennium Falcon.
"Space travel presents a new realm of exciting challenges and creative thinking," said Experience Design Lead Dan Window and Experience Designer Isabella Trani of Space Perspective in a joint statement. "As design specialists, we have integrated the travel experience and aesthetic – from headroom and groups of Explorers being able to move around comfortably within Spaceship Neptune from chair to restroom to bar – to, of course, maximizing the once-in-a-lifetime views."
One might say the phrase "once-in-a-lifetime views" hardly begins to cover it, as Space Perspective notes the windows — finished in a reflective coating not unlike that of an astronaut's helmet — are the largest windows ever taken to the edge of space.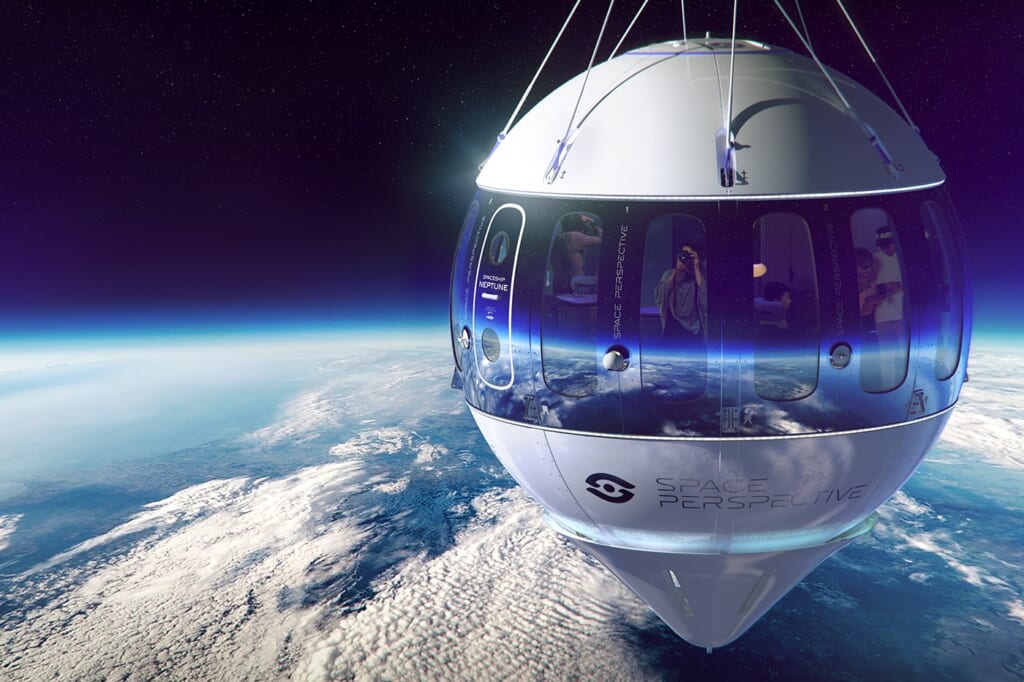 The six-hour flight, although surely an exclusive rarity, has already proven appealing enough to sell about 900 tickets to date — reserve your spot for just $1,000, but be ready to pony up the remaining $125,000 to secure an out-of-this-world flight experience.