Sweden's Trakt Forest Hotel Is A Rustic Woodland Retreat
Sleep above the forest floor among the trees.
There's surely something to be said for escaping to one of the best luxury hotels on a quest for opulence, but what if you prefer your vacations a touch more rustic? The Trakt Forest Hotel quite literally rises to meet the occasion, boasting tranquil cabins suspended over the forest floor among Swedish pine trees.
Designed by architect Gert Wingård, timber cabins tucked away in Sweden's Sällehägnad promise an experience that (according to the hotel), "invites you to the tranquility that makes you forget the stress of the city."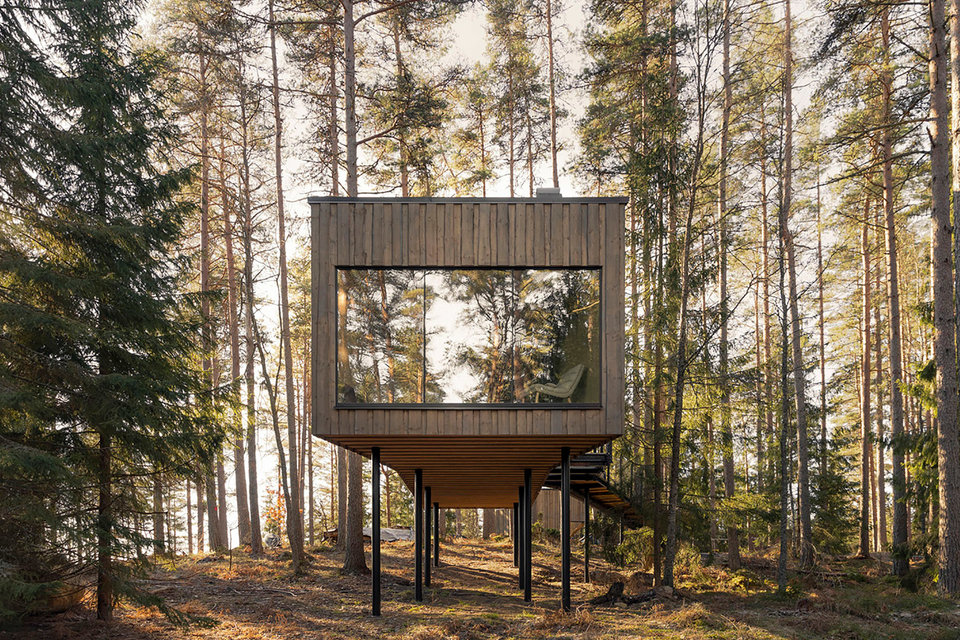 The eco-retreat is described by the architect himself as featuring "floating rooms," and it's just the latest envy-inducing getaway to hit the market: Trakt opened in July 2022 and already looks to be quite the covetable travel experience.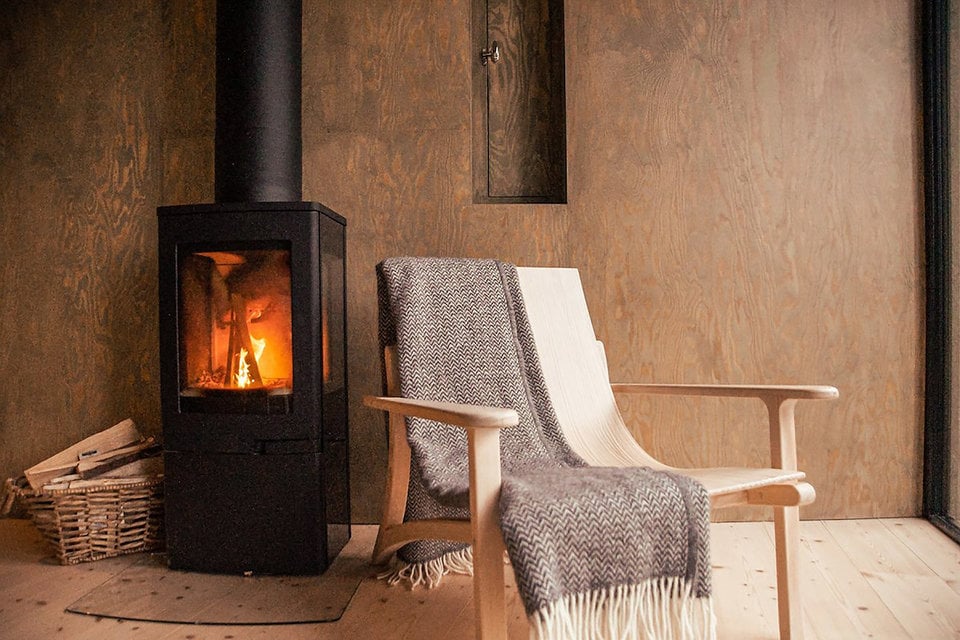 Family-owned land delivers the space for Trakt Forest Hotel, which features five timber cabins appointed handsomely with luxe-meets-rugged Scandinavian design touches.
Spacious windows boast panoramic views, and the destination certainly leans much more toward "glamping" than a typical "off-the-grid" trip.
The property also looks inward when it comes to sustainability, using locally grown and sourced food in the Trakt Kitchen and repurposing fire-damaged wood throughout the sprawling locale.
The main lodge is inviting, warm and just rustic enough for an unplugged-yet-premium experience, and the Trakt Kitchen itself should prove a highlight of any Swedish trip.
The kitchen does a little bit of everything in its own way, from smoking its own meat to boiling its own jam and using other natural ingredients from the surrounding region.
Perhaps the best part is, rates are much more agreeable than one might expect: Stay at the expertly crafted Trakt Forest Hotel starting at $375 a night.
Lest you think the experience might prove too remote, the hotel is accessible by taxi from the Nässjö train station, or by rental car from Växjö Airport (a 1-hour flight from Stockholm) or Gothenburg/Landvetter Airport.
If you ask us, it sounds like the stars are aligning for a remote yet surprisingly accessible Swedish forest getaway in 2023 and beyond.