The Confidante Miami Beach Hotel Is A Chic Oceanfront Oasis
The upscale Miami getaway hosted Paige Spiranac's Maxim Hot 100 cover shoot.
If the Confidante Miami Beach looks familiar, that's probably a very good thing: The Florida oasis recently popped up in Maxim Hot 100 leader Paige Spiranac's breathtaking cover shoot. Needless to say, the luxurious getaway is a prime spot for your next vacation.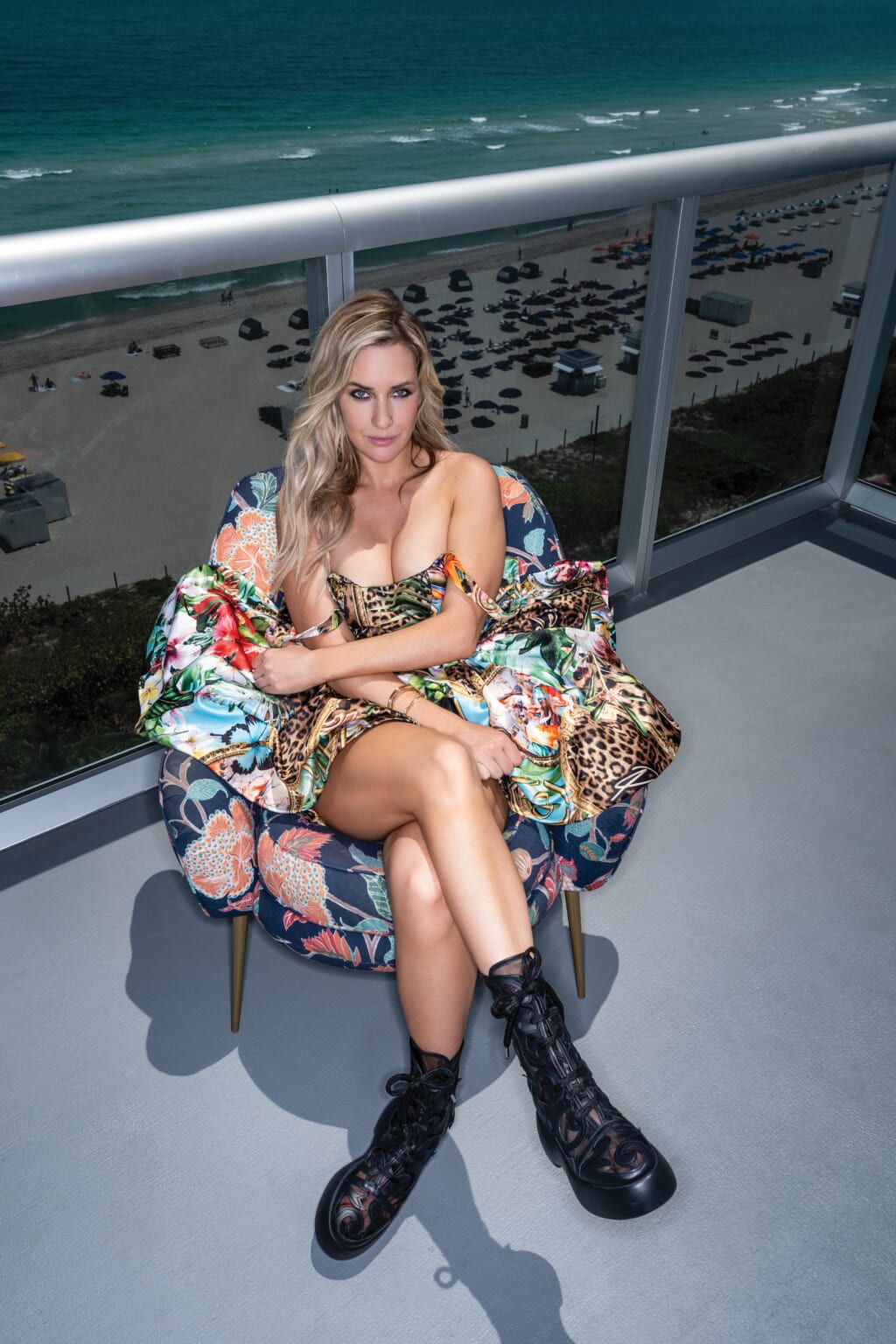 The Confidante Miami Beach delivers everything one could hope to find when on the lookout for a Florida retreat, with retro roots that harken back to the 1940s and a sense of old-school cool that can be hard to find amidst the hustle and bustle of a modern city.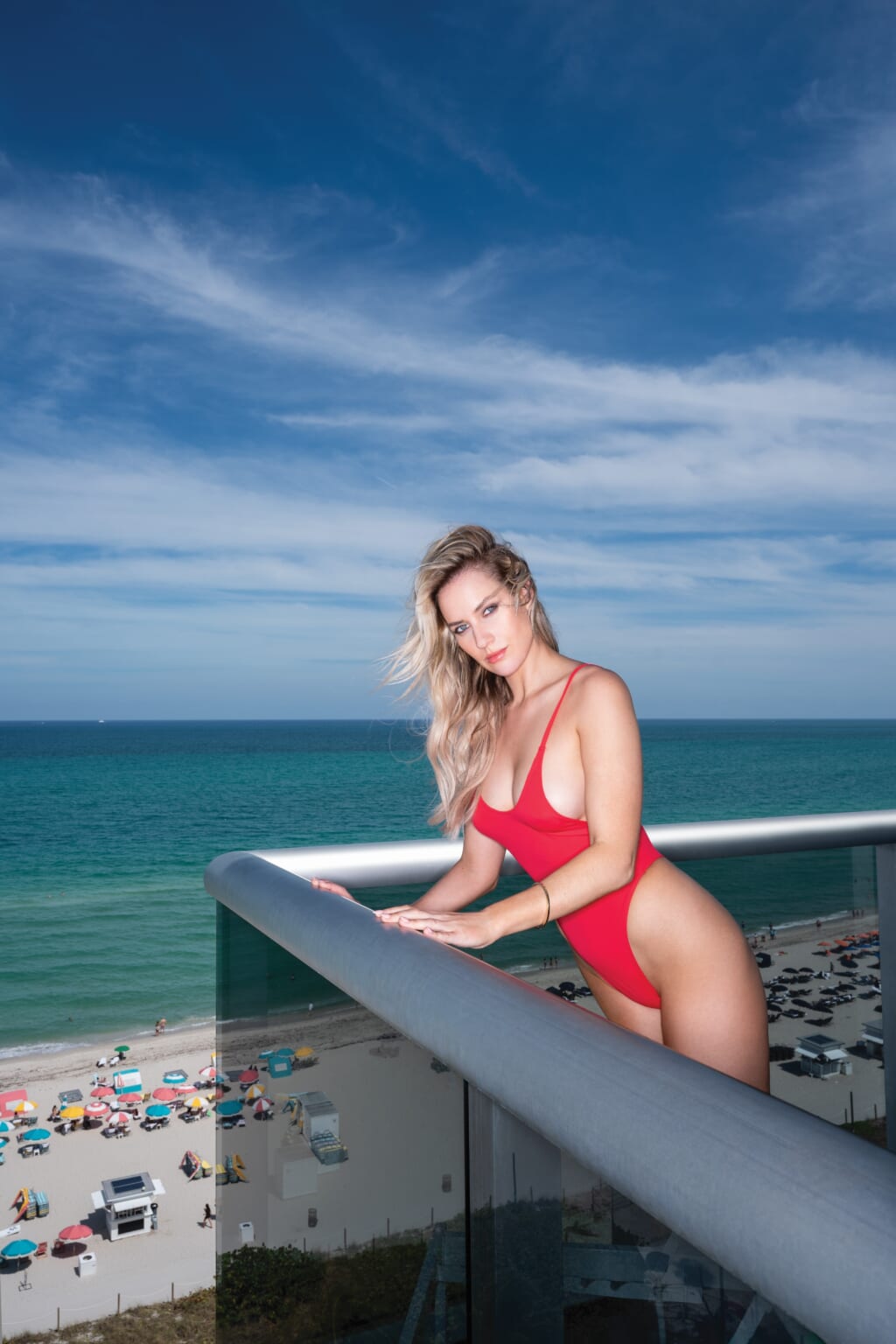 It's all about location, and the Confidante Miami Beach delivers on that front nicely, too: You'll find it situated between Miami's trendy arts district and the 24/7 allure of South Beach.
Suffice to say, the location—and the accompanying views—are nothing short of spectacular.
Miami's influences are found throughout the property, chief among them being spots like Ambersweet, a dining experience that's an homage to the city itself, celebrating Miami Beach by using fresh, local ingredients in every dish.
For those who enjoy imbibing in elegant fashion, the Confidante Miami Beach offers up a premium sipping experience by way of The Lounge, serving "retro cocktails with a modern twist." We'll take another round, please.
During the day, retreat to the stylish confines of The Backyard—poolside, of course—to sip on a sweet drink out of a fresh coconut.
An adults-only heated swimming pool—one of two swimming pools on the property—adds to the appeal and allure of the refined resort.
In the mood to catch a few rays—or waves? The Confidante Miami Beach offers an array of throwback-inspired cabanas and colorful beachfront umbrellas for non-stop relaxation beneath the Florida sun.
Of course, it all keeps coming back to location, location, location: Near the Confidante Miami Beach, you'll find on-trend nightlife aplenty, including David Grutman and Groot Hospitality's The Key Club, serving traditional American fare in Coconut Grove.
Elsewhere, head to the South of Fifth neighborhood for a menu of rotating dishes from "Top Chef" winner Chef Jeremy Ford at his restaurant Stubborn Seed—when staying at the Confidante, the options are nearly endless.
There's fun to be had around every corner, including by way of large-scale installations and experiences at the newly opened Superblue art museum.
Street art on display at the famed Wynwood Walls offers up an even deeper, richer cultural experience in Miami, and it bears repeating that it's all easily accessible from the Confidante Miami Beach.
When you feel the urge to truly escape to a beachfront oasis—one that's got the seal of approval of the most stunning woman on the planet—the Confidante Miami Beach is calling. Be sure to heed that call.