Why Monaco Is Europe's Ultimate VIP Vacation Destination
The French Riviera destination is home to one of the world's most elite yacht clubs and ground zero for the Mediterranean party circuit.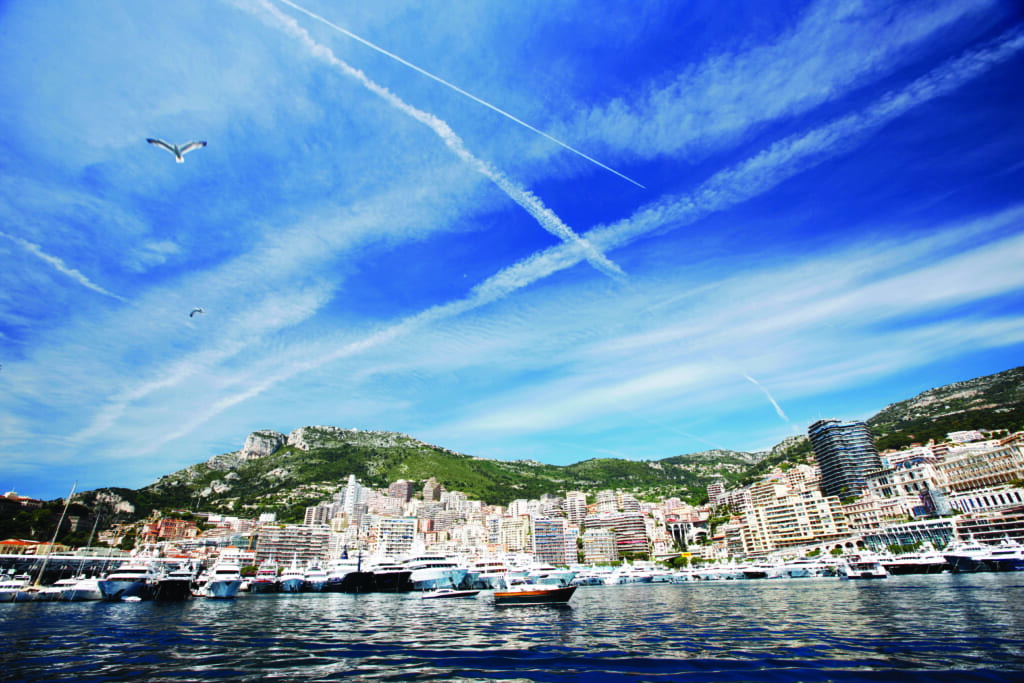 Simply put, Monaco exudes prestige—from the nine-figure superyachts to discreet banking venues that feel more like a country club than the usual three-tellers-and-an-ATM we see Stateside.
Here in the second smallest sovereign state after the Vatican, citizens enjoy a zero income-tax policy, a rather attractive fiscal climate for the world's wealthiest global citizens. Real estate is a realm unto itself, quite literally, as most prized properties transfer either dynastically or between aristocrats.
Natives still speak the Monégasque dialect, which sounds like a soulful blend of French and Italian. The 200-hectare principality feels so consummately vetted, it has reigned as the de facto VIP suite of Europe for generations.
What Monaco lacks in size it more than makes up for in sheer power in the global property market. Lying within the glamorous French Riviera, Monaco remains the most expensive prime residential market in the world, according to Savills' 2020 property report, with Monte Carlo holding pole position. At nearly three times the price of fourth-placed London, suddenly Mayfair seems like a fire sale.
An uptick of fintech entrepreneurs looking to move and work within Europe has zeroed in on Monaco as an ideal base camp with an attractive tax regime. In other revealing metrics, a Monte Carlo furnished penthouse rental for one year is comparable to the sticker price of a brand new Rolls-Royce Phantom. Low supply and high demand creates the perfect storm for a feast of ego and escrow.
From the moment Grace Kelly wed Prince Rainier III at Monaco Ville's Cathédrale de Monaco in 1956, the mythic House of Grimaldi and Hollywood legend have been indelibly intertwined. The aura remains to this day, embodied in Prince Albert II and his family, the living emblem of Monaco.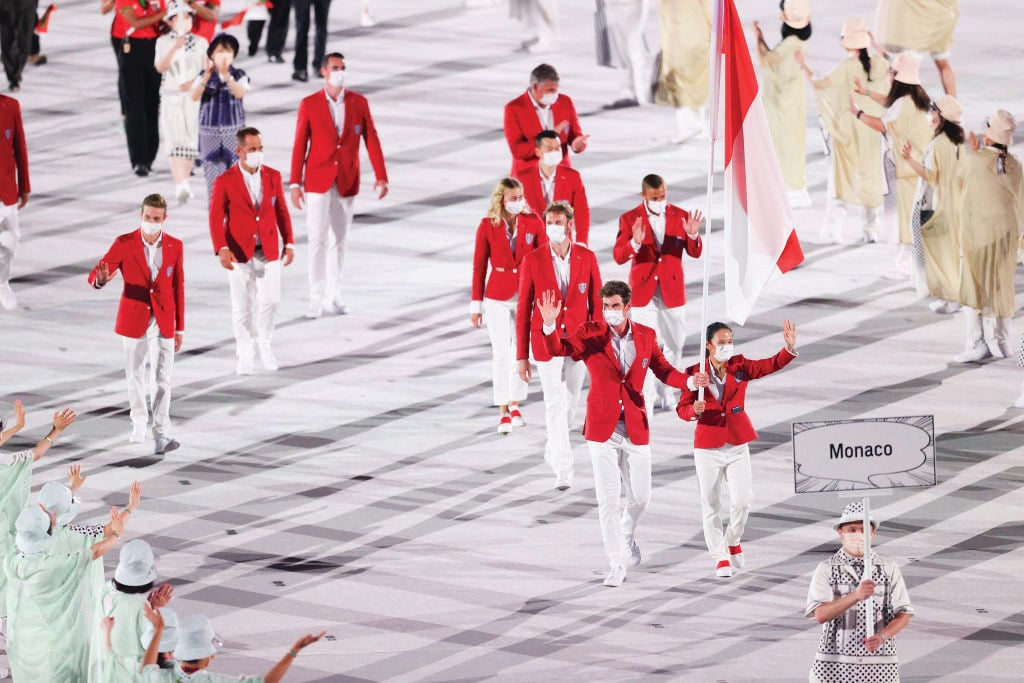 An avid ocean conservationist, the monarch established the Prince Albert II of Monaco Foundation in 2006 to "protect the environment and promote sustainable development." The head of one of Europe's longest-ruling royal families is on a mission to establish Monaco as a leader in planet preservation, by achieving carbon neutrality for the Principality by 2050.
Clean air and water are the foundation of a healthy population, vital to Prince Albert's positioning of Monaco as a sporting stronghold. The royal five-time Olympian led Monaco's six-strong team of athletes to Tokyo 2020. The Prince's presence added gravitas at the aquatics center, as he cheered on Monaco-born swimmer Claudia Verdino, herself the daughter of a Monégasque Olympian. Verdino opened up to us on the sublime pleasures of living in a haven for elite athletes.
"I am a sun lover; my family takes our boat from Port Hercule, and within 40 minutes we can escape to les îles de Lérins, a group of little islands off Cannes," she shares candidly. "It's a magical place with clear water and beautiful yachts, it feels like you are in Martinique or another heavenly place."
Heavenly indeed, days of unrelenting hedonism kick off at the Yacht Club de Monaco. The symbolic focal point of a remodeled harbor front, Lord Norman Foster's design celebrates the nation's nautical traditions. For yachting connoisseurs at the Monaco Yacht Show, the Riva Aquarama lounge on the club's top floor is the place to be. Between Riva's personalized global services and Monaco Boat Service's conciergerie, there is no request too extravagant.
Monaco's penchant for panache hospitality dates back to 1863 and the establishment of Monte-Carlo Société des Bains de Mer. The fabled company was born of a sovereign ordinance issued by Prince Charles III, entrusted to French businessman François Blanc, to cultivate robust gaming and hotels in Monaco. The regent power-move clearly paid off in spades.
The iconic Hôtel de Paris Monte-Carlo anchors the aura on Place du Casino. The jewelers on the promenade surely cast a spell on the likes of Liz Taylor, while currently capable of keeping Rihanna in the carats she's grown accustomed to.
Le Louis XVAlain Ducasse à l'Hôtel de Paris is a destination unto itself, a marvel of three Michelin stars to satiate your palate to a sublime finish. The 350,000-bottle wine cellars are an unparalleled library of libations, should local F1 racing luminary Lewis Hamilton drop in to toast a victory. The cellars famously survived World War II and played host to Princess Grace's 20th wedding anniversary.
Speaking of men who thrive at 200 mph, Monaco is also home 2021 F1 champion Max Verstappen and Ferrari racer Charles Leclerc. The undisputed playboys of the sporting world, F1 drivers light up the nightlife scene as much as the track. Indeed, Formula 1 Grand Prix weekend is peak Monaco, with McLaren and Mercedes battling for pole position.
Where else can paddock insiders party with Bella Hadid and Tom Brady aboard the TAG Heuer yacht takeover? The official timekeeper's White Party, a chic curtain-raiser ahead of the Monaco GP, went wild when the Super Bowl champ torpedoed a football from the SeaDream's pool deck across the harbor to a sports cruiser yacht, where F1 star Daniel Ricciardo leapt to the challenge, resulting in a dramatic photo-finish catch. Netflix can't script a sexier scenario.
Celebrating in style is a Monégasque way of life. Olympic rower Quentin Antognelli, one of Monaco's flag bearers at Tokyo 2020, certainly knows how to toast a win. Recalling a particularly spirited night at Société Nautique de Monaco's restaurant, he muses, "One of my best memories is the celebration after we won the silver medal at the World Coastal Rowing Championships with my mate Mathieu Monfort. We enjoyed a casual dinner, and celebrated with champagne with Prince Albert, alongside our cherished old president Jean-Marc Giraldi."
For Monaco residents like Antognelli, Saint-Tropez is a breezy drive away, preferably in a Ferrari convertible. Every summer, the resort town is ground zero for the Mediterranean party circuit; by night, Hotel Byblos's Les Caves du Roy is the thriving sonic and social center of Saint-Tropez.
The Riviera's prime party venue since 1967, Les Caves is up there with New York's Studio 54 and Pacha Ibiza in terms of nightclub legend, decades of celebrity flings and folly. The VIP Room is similarly woven into the infamous fabric of Saint-Tropez; the supper and dance club draws a catwalk of the sexiest playmakers in the world.
For a more discreet hideaway, a less than 20-minute drive from VIP lies Le Club 55. Back in 1955, a scantily clad Brigitte Bardot spiced up Pampelonne Beach on the set of …And God Created Woman, inspiring local couple Bernard and Geneviève de Colmont to serve up meals to the cast and crew from their rustic fisherman's hut. The film's release the following year christened both Bardot and Saint-Tropez as international stars.
From Coco Chanel sunbathing on the CÔte d'Azur, to Bardot's frisky frolic in the surf, the pursuit of personal pleasure lies at the heart of this enclave. Even Picasso's frequent stints living and painting along the storied coast could not rival Bardot's Bambieyes, bee-stung lips, and big, tousled hair in putting Saint-Tropez on the map.
Rebellious, yet naïve; her libertine view of the body personified the spirit of the destination. God may have created woman, but Bardot created the French Riviera of our collective consciousness.
Yacht Club de Monaco
Monaco. A tiny principality nestled into the far southeastern corner of France. Perched atop a rock, the palace of the Grimaldi family. Masters of all they survey. From topaz Mediterranean Sea, to marvels of modern architecture. All wrapped in the trappings of modern-day captains of industry. Supercars, superyachts, and superstars.
And in the port, where I annually take a group of friends and clients to watch the Grand Prix de Monaco, sits the gleaming jewel of the modern clubhouse of the Yacht Club de Monaco (YCM). By the 1950s, Monaco had become a revered port of call for the global yachting community.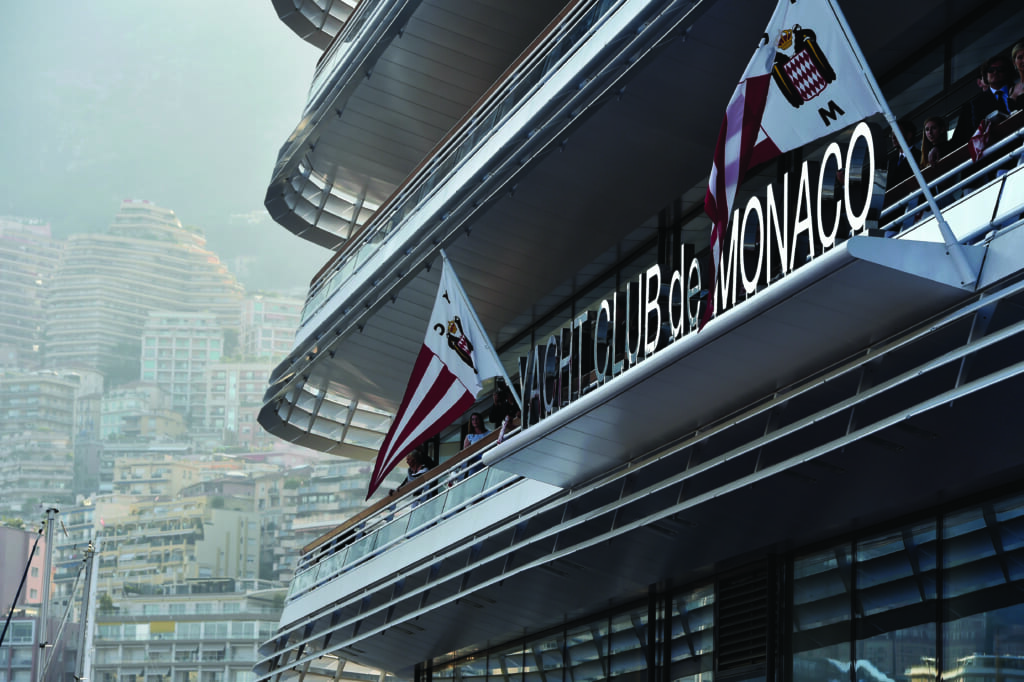 On June 17, 1953, Prince Rainier III and an initial board of directors incorporated the Yacht Club de Monaco at a meeting held at the International Hydrographic Organisation on the famous Quai Etas-Unis, and appointed the first committee. As the YCM had no premises at the time, its home was the Société des Bains de Mer in an old pottery on Avenue d'Ostende, with a display case in the reception hall of the Hôtel de Paris for its cups and trophies.
This all changed when the new regal clubhouse designed by Lord Norman Foster opened in June 2014. This marvel of glass, wood and steel sits on the water in the port on Quai Louis II, reminiscent of a beautiful superyacht in and of itself.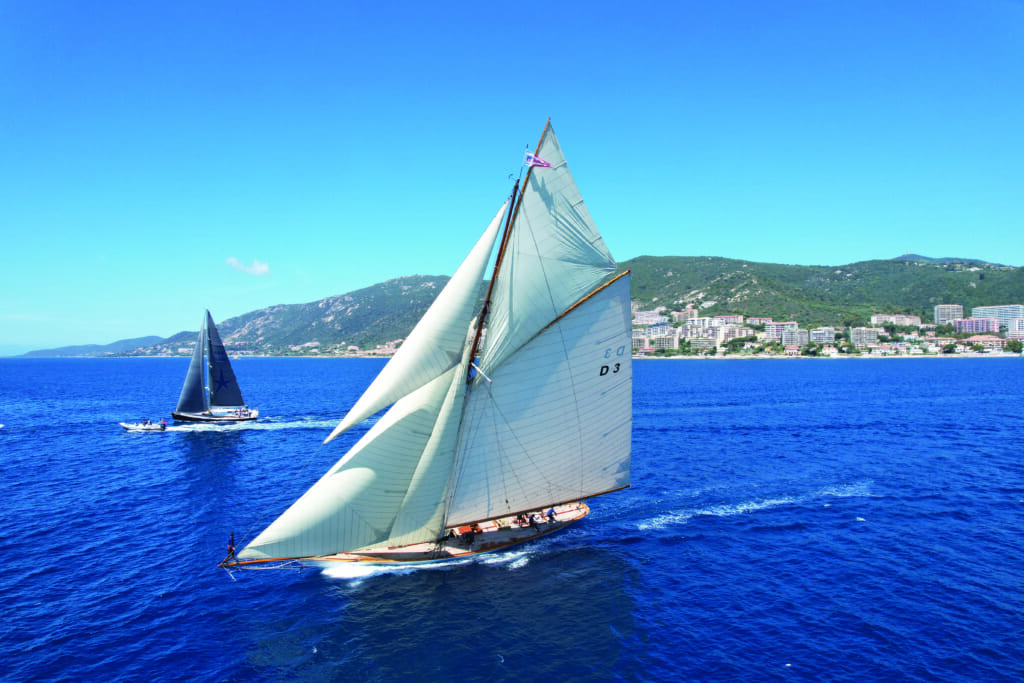 Inside, the members and guests regale each other with tall tales and uphold the mission entombed in its 1953 charter, to be, "above all a private club dedicated to its 2,500 members and their children," but also, unlike other yacht clubs, to have, "a public service remit and role in helping promote the Principality." As part of this mission and its Monaco Capital of Yachting project, YCM contributes to Monaco's appeal by providing the yachting industry with a communication and promotion platform.
Bernard D'Alessandri, General Secretary and Managing Director of YCM, has many a fond memory of his time at the club. One of his favorite stories of derring-do he explains like this: "I had an amazing experience thanks to Yacht Club de Monaco. That was the Monaco-New York race in 1985. We left from Monaco and raced for 28 days nonstop. It gave us all a profound sense of freedom."
"It was interesting as we left at the end of our summer and arrived in the almost winter cold of New York. The first image that comes to mind is that of the Brooklyn Bridge, it was very special as it was the first time I'd seen cars in a month. When we arrived in New York we were back in contact with people and life, it's a difficult feeling to describe. I'll never forget that moment and it wouldn't have happened without YCM."
He sums up the esprit de corps of the club for us in his thoughts about S/Y Tuiga, recognized as perhaps one of the most beautiful classic sailing yachts in existence today.
"Safeguarding living maritime heritage has a very special place in life at YCM, which acquired Tuiga in 1995. She's a 15M IR, Fifedesign yacht built in 1909. She symbolizes all the Yacht Club de Monaco's values. Not only is she the most beautiful of boats, but also ideal for teaching the young generation the secrets of maneuvering and trimming a sailing yacht. Elegant, competitive, ideal for developing team spirit, in the purest of yachting traditions and etiquette, Tuiga embodies all the values we hold dear."
But the YCM is not some stuffy organization relegated to reminiscing about past glories, as M. D'Alessandri is keen to point out. "More than ever before we must build the future through an eco-responsible prism," he notes.
"The yachting industry cannot evolve unless it incorporates the concept of sustainable development into each and every one of its initiatives. It must adapt to new environmental restrictions."
"We are trying to encompass the whole ecosystem that makes up the yachting sector and work at different levels to give the industry a new face, be it in propulsion systems, with our Monaco Energy Boat Challenge, the SEA Index [for assessing and improving the environmental performance of yachts] launched in collaboration with Credit Suisse, or cleaner facilities to welcome yachts with the Smart Marina rendezvous, organized by Monaco Marina Management."
YCM pays tribute to its living maritime heritage with a unique biennial event launched in 1994, which is one of the most significant gatherings of both classic sailing and motor yachts on earth.
Every two years, YCM takes owners and those who love the classics on a voyage back to a time that is synonymous with a certain Art de Vivre La Mer! The 15th Monaco Classic Week-La Belle Classe was slated for this past September—and at press time we were already assembling our nautical threads and magnums of rosé to join in the fun.—Duncan Quinn
How Prince Albert II of Monaco Works Miracles for the Environment
On the red tiled roof of Villa Girasole rests a grid of black solar panels. The handsome cream-colored Belle Époque mansion is a short walk from Monte Carlo's iconic casino, built in 1879.
The villa's solar photovoltaic system aptly reflects the activities that take place inside. Since 2006, it has been the headquarters of the Prince Albert II of Monaco Foundation, started by the Sovereign that same year. Prince Albert, who took office in 2005, has pursued an ambitious path to ensure that the Principality of Monaco, situated on the French Riviera, is at the forefront of sustainable development.
For the past 15 years, the Foundation has aimed to promote environmental protection, sustainable development, renewable energy and biodiversity around the world. In addition, the organization has over the years opened ten representative offices in Europe, the USA, Singapore, and most recently in Beijing, China.
"Our business is very international," Olivier Wenden, the Foundation's vice president and CEO, tells us. "We are a young team and everyone is devoted to what we do, much thanks to the fact that the Prince is so personally committed and largely involved in the daily work."
Since the beginning, the Foundation's area of focus has been the polar regions, developing countries and the ocean. The lion's share of the money—last year just over three million euros—goes to projects in marine biodiversity. The reason, according to Wenden, is that there has been a great need there. "When we started in 2006, the ocean was not a priority area when discussing the climate crisis on a global level," he says. "We have played a role in putting the ocean on the agenda."
Through a project in collaboration with the World Wide Fund for Nature (WWF), they have, among other things, managed to protect the Eastern Atlantic and Mediterranean bluefin tuna from extinction. And when former U.S. Secretary of State John Kerry took the initiative for the Our Ocean Conference in 2015, Prince Albert was one of the first to whom he reached out.
The commitment to the ocean is in the Prince's blood. His great-grandfather, Albert I, was an explorer with a keen interest in oceanography, and he founded the Oceanographic Museum of Monaco in 1889. The goal was to spread knowledge about and to protect the ocean.
A few years later, he was also the initiator of the Institut Océanographique de Paris, and was invited to speak at the American Academy of Sciences. Prince Albert II follows in the same footsteps. He is the first head of state in the world to have visited both Poles, and with his foundation he wants to influence the climate issue on a political level, as well as to help NGOs on the ground. That a country as small as Monaco sticks out its chin in the environmental field may seem remarkable, but it is not the first time the country has been on the cutting edge.
"In Monaco, the first races with motorboats were held in 1908 and the first helicopter trip took place here at around the same time. Since 2015, Bertrand Piccard's and André Borschberg's solar plane also has its mission control center in Monaco. It can be said that we are a laboratory country for innovation," Wenden states. "I think it has something to do with the fact that we are a small territory led by a visionary Prince."
The Prince Albert II of Monaco Foundation has grown gradually since its inception. Their scientific director, geologist Philippe Mondielli, has witnessed how over the years they have grown their own expertise. "After a few years, we noticed that our strength lay in putting together competent people into good teams," Mondielli notes, "and that's how we started with our own initiatives in the areas we felt there was an urge to act."
In short, the foundation stands on two legs. During the first ten years, they worked almost exclusively by contributing money and knowledge to various organizations' projects. Since 2015, they have also launched–together with key partners–what they call their "initiatives"; long-term projects that they run from the start.
Right now, they have eight such initiatives underway, including projects to protect monk seals and cut plastic pollution in the Mediterranean, and to strengthen marine protected areas. These in-house initiatives make up about 30 percent of the Foundation's activities.
"Over time, we have built up a strong reputation and more players turn to us because they know that we are dedicated and have a good and large network around the globe", Mondielli tells us, adding, "Sure, Monaco may be mainly associated with Formula 1, but the Prince has achieved the status of a recognized environmental leader on a global level."
Last year, Prince Albert II's environmental commitment was praised during the Hollywood for the Global Ocean Gala 2020, held at a private estate in Beverly Hills. He was honored with a Lifetime Achievement Award in recognition of his commitment to ocean conservation, biodiversity and combating climate change.
It was bestowed by American movie star Uma Thurman, who is also a regular guest at the Foundation's own annual fundraising gala in Monaco. Since the beginning, the Foundation has been financed by donations from private individuals and companies. In order to raise more money and increase the awareness of environmental issues, the Monte-Carlo Gala for Planetary Health was launched five years ago.
It is held every September, and last year it took place despite the pandemic, albeit with a slimmed down list of guests. Invitees are a mix of Hollywood artists, researchers and philanthropists. The typical red carpet has been replaced by a blue one, and Johnny Depp, Nicole Kidman, Katy Perry, Gwen Stefani, Kate Beckinsale, Andy Garcia, Andrea Bocelli, Tommy Hilfiger, Dame Helen Mirren, Rebel Wilson and Maisie Williams, among others, have posed on it.
The gala is housed on the terraces of the Opéra de Monte-Carlo, next door to the casino, and includes dinner, performances onstage, and an exceptional auction with everything from antiques and works of art, to unique experiences.
"Over the years, we have auctioned off cars, electric boats, paintings, jewelry and activities such as an expedition with the Prince in the Arctic," Wenden says. "But also horseback riding with Madonna on her private estate in Portugal. We are blessed with artists who support us."
Last year, the British singer Sting was the guest of honor and performed on stage. Past awardees include Leonardo DiCaprio, Orlando Bloom and Robert Redford. And this year, the Foundation celebrates its 15th anniversary, and in honor of that, the Prince opened up the palace as a venue for the gala.—Louise Fauvelle