Amber Heard Opens Up About Her Bisexuality, Goes Glam for Edgy Photo Shoot
"I didn't come out. I was never in."
Actress Amber Heard, who will star as Mera in the upcoming DC movies Justice League and Aquaman, has always been open about dating both women and men (most recently, Tesla CEO and billionaire Elon Musk).
Still, she just told Allure magazine she doesn't identify as a bisexual, despite all but fitting the bill.
"I don't identify as anything," Heard said. "I'm a person. I like who I like."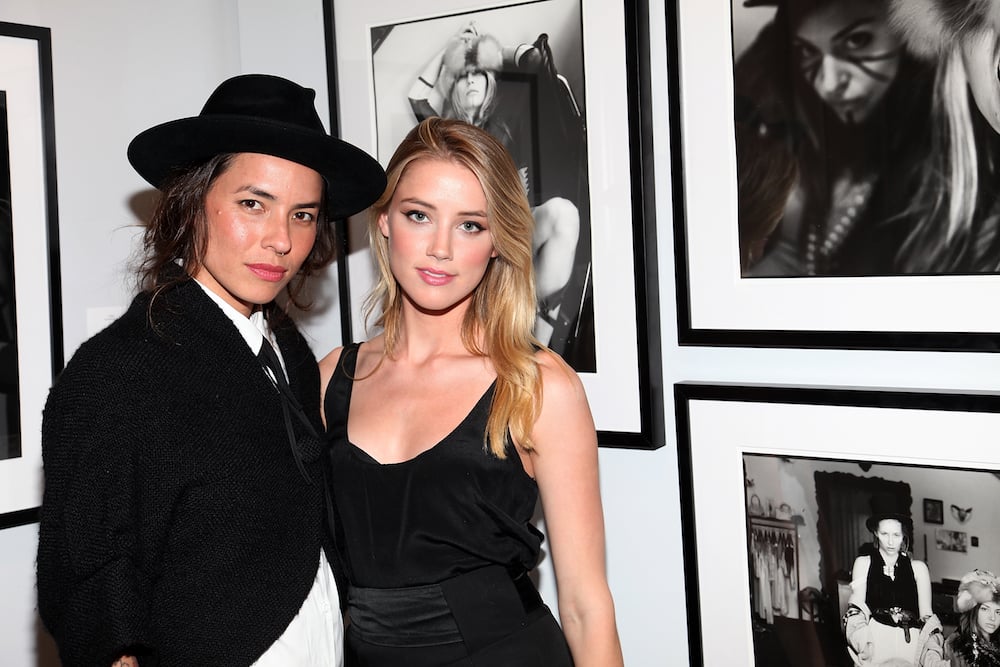 The Texan-born beauty then discussed the time paparazzi caught her holding hands with a woman and the ensuing backlash she received from Hollywood.
"I happened to be dating a woman, and people started taking pictures of us walking to our car after dinner. I [was] holding her hand, and I realized that I have two options: I can let go of her hand and, when asked about it, I can say that my private life is my private life. Or I could not let go and own it."
Spoiler: she completely owned it.
"Everyone told me: 'You cannot do this.' I had played opposite Nicolas Cage [in one movie], and in another I was playing opposite Johnny [Depp]. And everyone said, 'You're throwing it all away. You can't do this to your career.' And I said, 'I cannot do this any other way. Watch me.'"
She hasn't looked back, but Heard insists she was never hiding inside any closet.
"I didn't come out. I was never in. It's limiting, that LGBTQ thing. It served a function as an umbrella for marginalized people to whom rights were being denied, but it loses its efficacy because of the nuanced nature of humanity. As we become more educated and expand the facts of our nature, we keep adding letters. It was a great shield, but now we're stuck behind it. It's so important to resist labels. I don't care how many letters you add. At some point, it's going to spell 'WE ARE HUMAN.'"
If this whole Hollywood superstar thing doesn't work out, Heard can always teach a course on gender and sexuality.
Aside from enlightening us all on the crushing labels society places on us, Amber Heard has been crushing it on Instagram as of late. Below, her hottest shots ever:
Catch Amber Heard in Justice League when it hits theaters on November 17.