A Model Wearing Nothing But Body Paint Did Yoga Outside, And The Reactions Are Priceless
You've got to see it to believe it.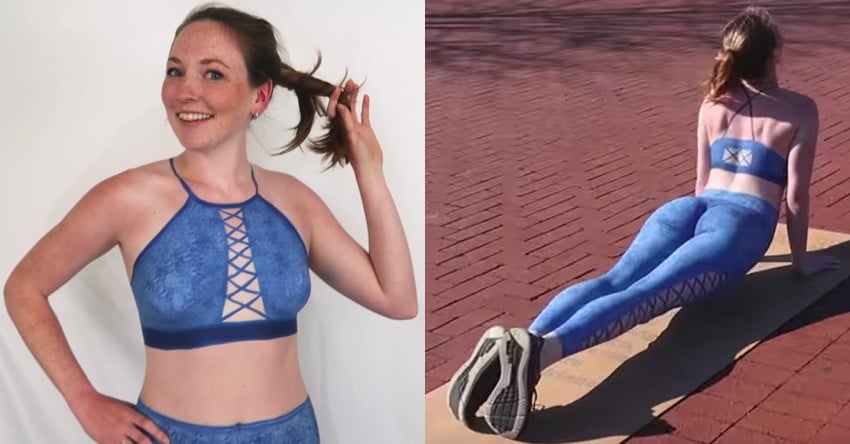 YouTube/Jen The Body Painter
There's no better way to prank unsuspecting pedestrians than to do something totally naked in public, covered only in a thin layer of paint. Just ask the aptly-named Internet personality known as Jen The Body Painter. 
We've already witnessed Jen and her body-painted posse embark on technically nude Tinder dates and eye-popping shopping sprees. For her latest social experiment, Jen recruited her pal Ali to hit the busy Inner Harbor district in Baltimore, Md. to strike yoga poses wearing nothing more than painted-on blue activewear. 
The titillating transformation took hours to complete, but it was definitely worth to see the reactions of passersby. 
At first glance, no one suspected that they were really looking at a naked woman. Even when pressed with responses like, "Are you sure?" and, "Look closer," most still couldn't figure it out.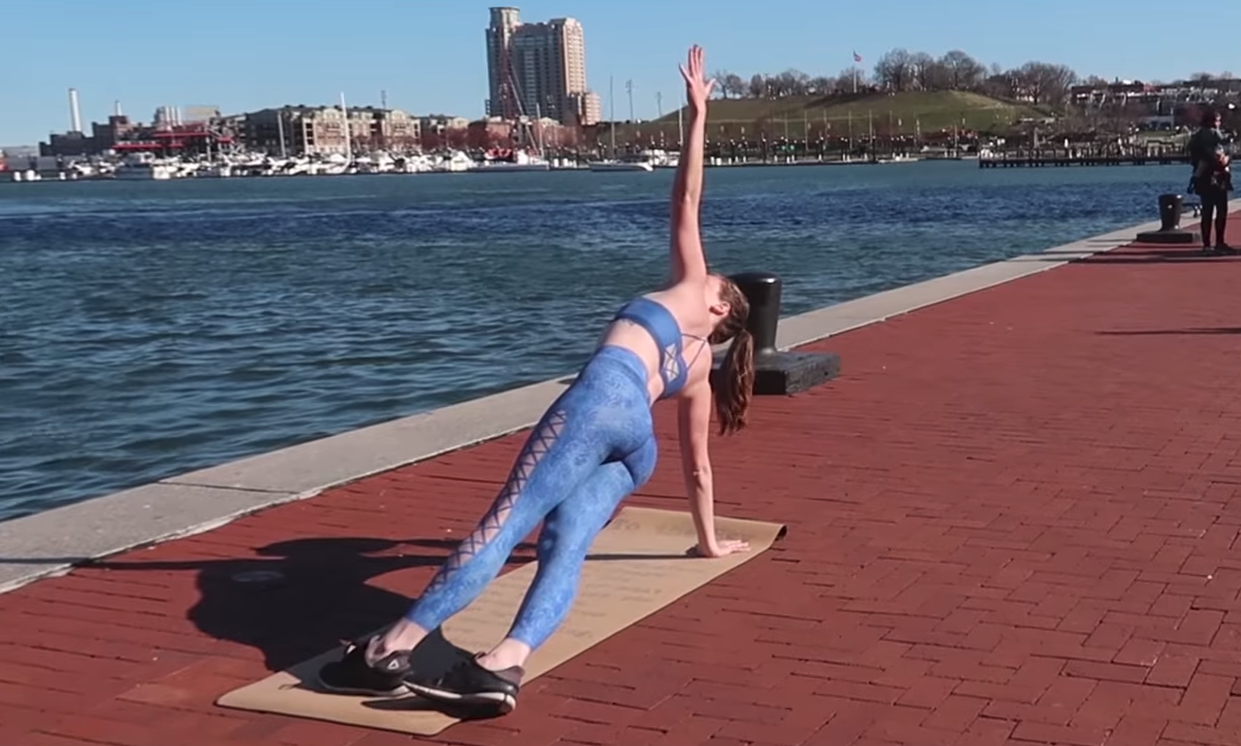 After many wrong analyses of the situation—one dude insisted her "butt is fake"—Jen and her crew revealed what was up. More than anyone, this guy was definitely impressed. Easy, fella! 
See more of Jen's other very important body paint experiments below: 
h/t: VT