Watch This Model in Body Paint Go on a Tinder Date Totally Naked
Her date took WAY too long to notice.
Remember the woman who walked around a mall completely naked, save for some pasties, a thong, and a shit ton of body paint… and nobody noticed?
" tml-embed-width="480″ tml-embed-height="270″ tml-render-layout="inline
Well, the same artist responsible for that amazing shopping experience, "Jen The Body Painter," just released a new video documenting yet another naked-in-public adventure, but this time, the body-painted model, named Joy, went on a Tinder date completely nude. 
" tml-render-layout="inline
And guess what? Her unassuming date didn't notice she was naked for a looong time, even though she kept dropping hints about her outfit (or lack thereof) throughout the date. He simply did not pick up on the fact that she wasn't wearing any clothes. 
Notice how he responds to that with a high five. Come on, man. 
And to prove he was seriously 10000 percent oblivious to the situation, he even delivered a mini-speech that was absolutely saturated with compliments: "You look elegant, you look well put together, you look like you're going to school, you look like you don't have any babies running around…"
…aaand she also looks like she's body-painted. Maybe he forgot to put in his contacts that morning. I don't know. 
But even though he couldn't tell his date wasn't wearing any clothes, this granny knew something was up, and couldn't take her eyes off of Joy's bare booty. 
A moment later, a mob of preteens cornered Joy and started grilling her with random questions, like "Are you model?" and "How can you walk around in paint and not be worried about it?" all while the poor Tinderella just stood in the back and reevaluated his entire existence.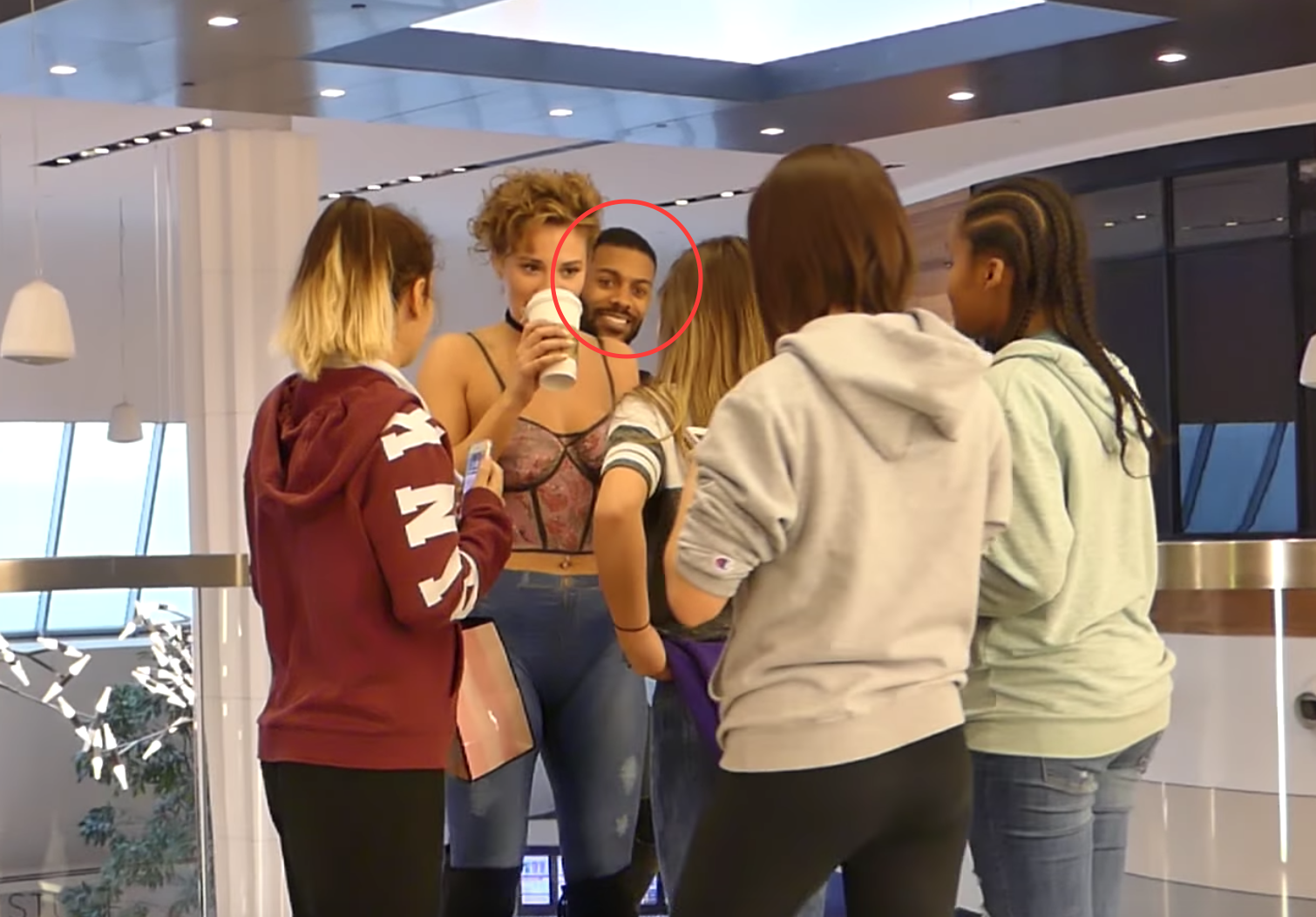 At last, at the very end of the date, the dude finally said the five magic words we've been waiting for: "Is that paint on you???"
Congratulations, Tinder man. You did it. You solved the unsolvable puzzle. Gold star for you!
Wow, what an adventure. 
Want to see more body painted models doing things in public? Good! Here are some more of Jen's videos.