Britney Spears Is Devastating in Denim as the New Face of a French Designer
Denim undies FTW.
https://www.instagram.com/p/BgjP2sPhGpN
Britney Spears is the newest face of French fashion house Kenzo, sporting a daring and sexy take on the denim-on-denim look that is near impossible to pull off.
But the "Toxic" star managed the impossible, rocking a denim jacket, trucker hat, underwear and boots from Kenzo's Collection Memento N° 2 line. When the pop star sees denim, she just keeps saying gimme more.
https://www.instagram.com/p/BgjKFJfFQb_
She was the only girl for the job. You may remember way back when in 2001, when the just 20-year-old pop star rocked an all-denim look alongside then-boyfriend Justin Timberlake, who opted for the full Canadian tuxedo.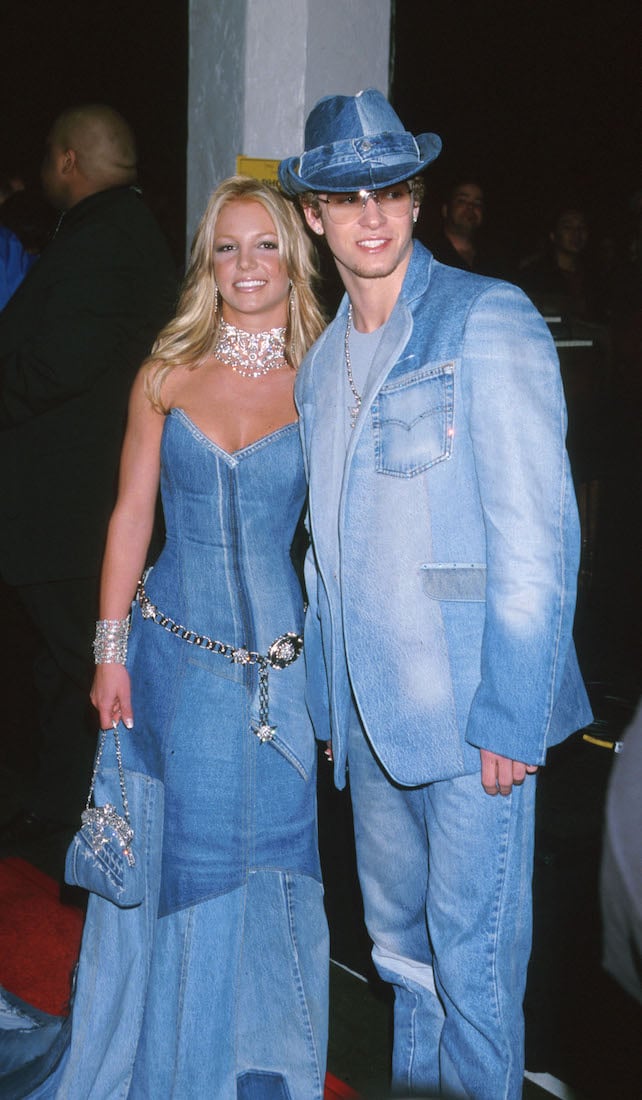 With its latest campaign, Kenzo offered a sly tribute to Spears' style impact.
https://www.instagram.com/p/BgjR9vihD4h
The Princess of Pop is still much more than irresistible dance hits hot-as-hell throwback outfits. Birtney is also packing fiery Instagram posts (see below).
https://www.instagram.com/p/BgXXcKnF7Fwhttps://www.instagram.com/p/Bdd1tVOl4kihttps://www.instagram.com/p/BXB6Na4lu_7https://www.instagram.com/p/BJQn6cbBAoyhttps://www.instagram.com/p/BgFOW5iljEThttps://www.instagram.com/p/BYMU9pYlaBahttps://www.instagram.com/p/BKhILj4AEp0https://www.instagram.com/p/Bd4HqRbFH2Vhttps://www.instagram.com/p/BXD4xIYF7KIhttps://www.instagram.com/p/Be3h23Yllap