Watch Britney Spears Get Ridiculously Flexible in Her Latest Instagram Workout Video
The superfit pop princess hit us with yet another sexy as hell clip.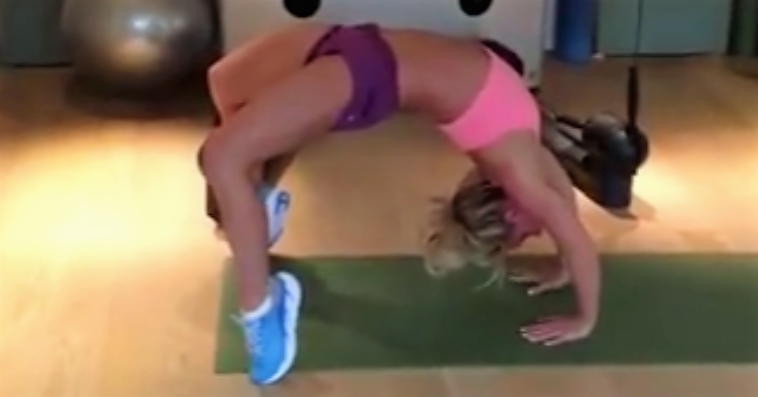 Image: Instagram/britneyspears
Britney Spears is definitely making the most out of summer.  
When she's not busy performing to massive crowds or rocking bikinis on the beach, Brit's been hitting the gym (again). And because she's Britney Spears, she made yet another sexy montage of her latest workout sesh and shared it with her millions of Instagram followers.  
" tml-render-layout="inline
 "Gotta get those workouts in, even on the road," she wrote in the caption. "Can't wait for tomorrow's sold out show in Hong Kong!! "
The clip is captivating on its own, but the racy lyrics to Byron Foxx's "Under My Skin" makes it all the hotter. Just give a listent ot see what we mean.
Towards the end, Brit flaunts her ninja-like flexibility with an old-school bridge stretch. We've seen her strike a similarly impressive pose before:
" tml-render-layout="inline
The 35-year-old pop singer is looking better than we've seen her in a long time… maybe ever. Just look at this pair of gym selfies that set the internet ablaze last month. 
" tml-render-layout="inline
Spears' dedicated workout regimen has indeed helped her achieve one helluva hot bod. Here are a few other times she turned heads while working up a sweat. 
" tml-render-layout="inline
" tml-render-layout="inlinehttps://www.instagram.com/p/BREyeDgAsNP
Keep killing it, girl.